SummerStage's Artistic Director Erika Elliott Previews 2016 Free Concerts
Afropop's Sean Barlow sat down recently with Erika Elliott, the artistic director of SummerStage in New York City. She is responsible for curating and presenting artists at SummerStage's main Central Park stage, as well as several other free outdoor venues across all five boroughs—all told, 115 performances, 200-plus artists, in 16 parks.
Sean Barlow: Erika, welcome again to Afropop Worldwide! We're so excited about the SummerStage season, not only at your flagship Central Park venue, but all over the five boroughs. Congratulations for putting it all together.
Erika Elliott: Thanks, so much. I'm always pleased to talk to you. As I've said before, it's sort of our annual tradition…many years of doing it.
So is there a big theme in this year's edition of SummerStage?
There is. We are really excited to be celebrating the overarching theme of jazz music, both for its historical context in New York City, as such a prominent cultural movement that has roots here in New York, and also as in celebrating the centennial birthday of many of its important forefathers. Billy Strayhorn, Billie Holiday and Thelonious Monk, among others, would have been 100 this year. So it's an interesting time to be looking at the art form. And I was particularly interested because jazz has been a big story here--things like David Bowie's record having a jazz musician play a critical role in producing that, and artists like Kamasi Washington, who we recently just had on this season. It seems like jazz is sort of all the rage again, and that's quite interesting, given that it's over 100 years in being an art form.
[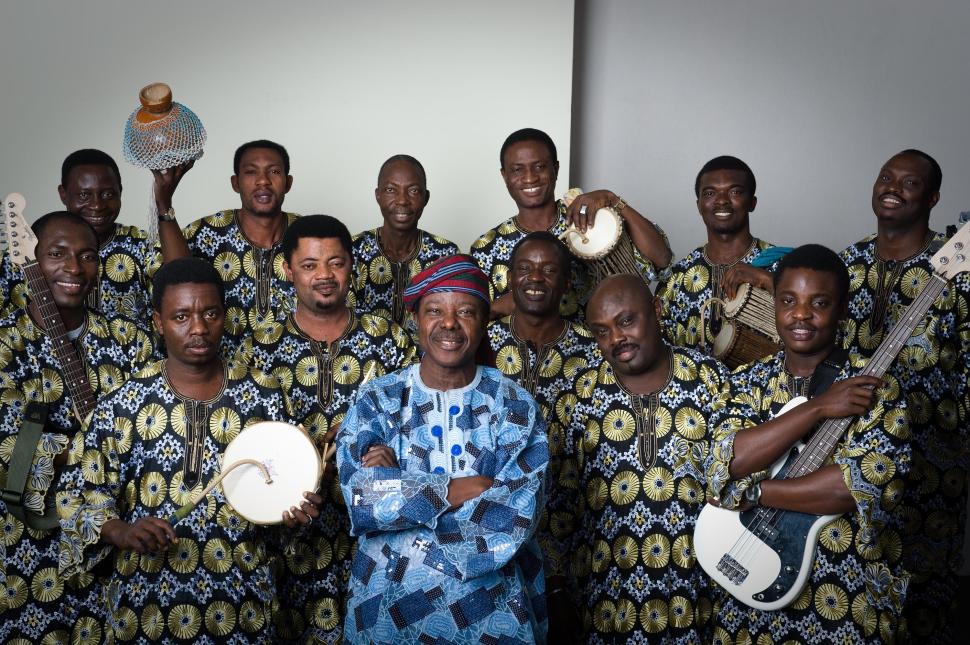 King Sunny Ade
Fantastic. O.K. we're coming up on a big show for Afropop fans this Sunday (July 3) King Sunny Adé—Nigeria's maestro of juju music. KSA, by the way, was the direct inspiration for Afropop when I saw him and the African Beats perform in Berkeley in 1983. All praises to the man! Also we're looking forward to the legendary Orlando Julius opening up. So what does being able to present King Sunny Adé at SummerStage, mean to you?
Well it's my first time presenting him, so even though I've been with the venue over 10 years and I've been curating it, it's always such an honor to be able to have a platform to present some of the most important artists from around the world, and certainly he is one of those artists who's just influenced so many people and has been such a key figure in world music and bringing world music into a mainstream consciousness. So for me, it's a big deal to have him now, especially at his age
Bravo! Another very exciting artist for our listeners, and one that many of them have never seen live before is the iconic singer and composer, Paulo Flores, from Angola, a country we rarely hear from.
Really interesting artist that I've had the pleasure to see, as have you. WOMEX was the first time, and more recently at Le Poisson Rouge. But really interesting to have someone doing the style of music that he's doing--semba and kizomba. We haven't had an artist doing that style of music, very danceable, you know couples, romantic type of style. So I'm excited for his SummerStage debut. And I think that the bill all together is quite an interesting one of Colombian and African rhythms.
The only thing to say is come out and enjoy it! (July 17)
Yes, come! Come, and even if you don't know him or don't know the other acts, that's the true joy of SummerStage. You may not know the artist, or you may only know, "This is an artist from Colombia, or Congo or from…" Even if you don't know the musicians themselves, there's just so much to learn and enjoy. And for free! It's a wonderful luxury that we have in New York City, that there's all these amazing things that people can take advantage of.
Definitely, definitely. It makes paying the high rents in New York seem almost worth it. [Laughs]
[Laughs] Yes.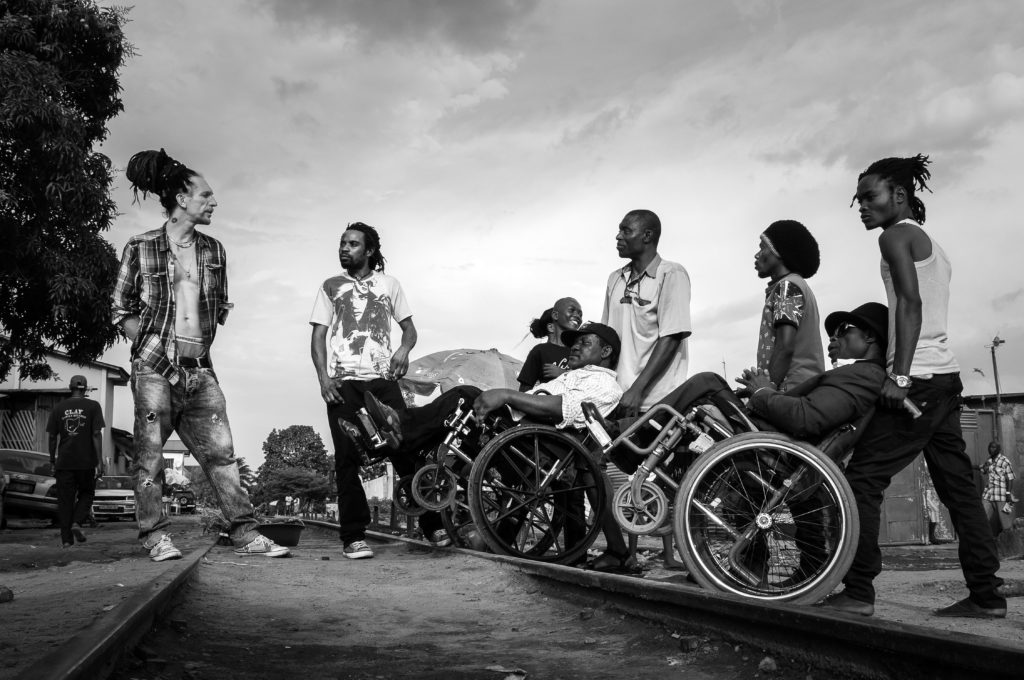 Mbongwana Star
I'm kidding. So let's move right along here to Mbongwana Star. I think that's the first time these Congolese artists have appeared here, but tell us about that afternoon.
I'm really excited about it. They have been getting a buzz internationally, playing the major festivals like Glastonbury. And I'm always interested when world music acts are getting that hipster factor, and having a more mainstream audience. I think that's a great thing of the modern music era, that music can be embraced by even a wider audience. And this is one of those groups that is certainly rooted in traditional music, but has an electronic aspect, and that is really being embraced by both traditional music enthusiasts as well as young audiences. And as their New York debut it's an honor to have them.
Yes, definitely. I'm looking forward to that myself. And then, here's the man, one of the megastars of African reggae, and one of the best known African stars of all time: Alpha Blondy coming to Marcus Garvey Park in Harlem (8/16)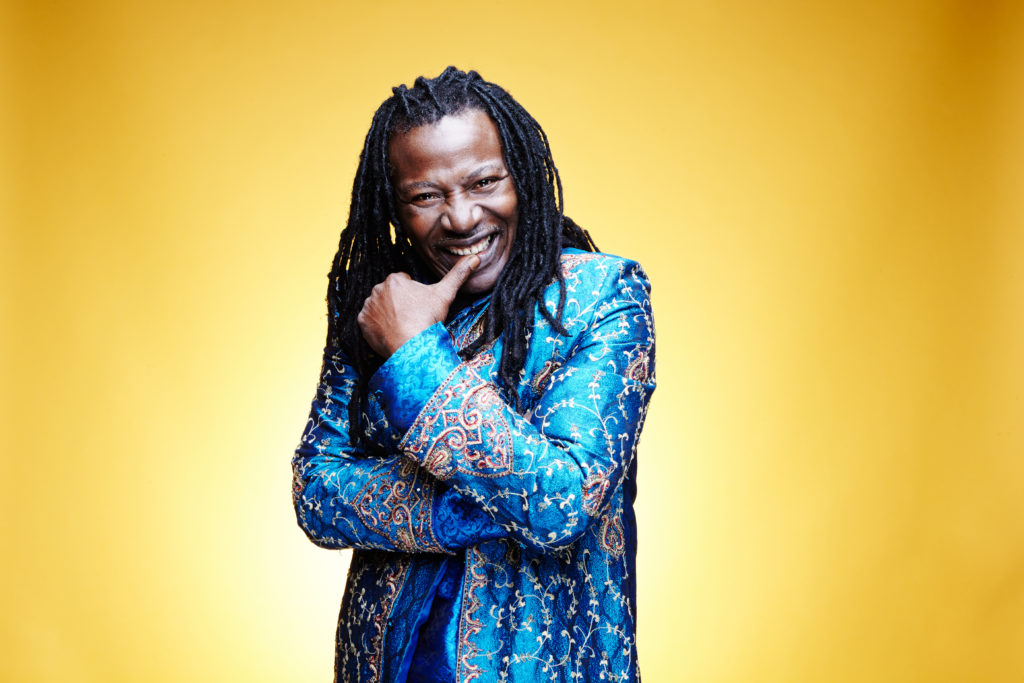 Alpha Blondy
Yes, we are thrilled. Living uptown, I actually live in the South Bronx, but Harlem is such a hotbed for African culture, for many reasons. There's so many African businesses and Africans living in Harlem, so for a long time we have been talking about bringing some of the bigger-name acts to Marcus Garvey Park, where we always do concerts. And this is a year where we were able to get that done, by having Alpha Blondy there. As you know, we had him last in Central Park, and he's such an important figure in reggae music and African music, so now to be able to bring him to Harlem feels really special, and something I know the community is going to come out in droves for.
Yes, Alpha is great. Circling back now to your overarching jazz theme for the summer: Randy Weston's African Rhythm Sextet as the featured artist at Charlie Parker Jazz Festival. Also at Marcus Garvey Park (8/27).
The Charlie Parker Jazz Festival is one of the things that is really a treasure of New York, much like SummerStage, but for jazz specifically. We haven't had Randy for a while, and the last time that we had him was downtown at our Tompkins Square Park location. So again the connection to the African community makes me so pleased to have it in Harlem. And on the big celebration of his 90th year to have someone of Randy's legendary stature and his age, who is still doing great music. I'm thrilled to be able to have him back within my tenure at the festival. Charlie Parker Jazz Fest is undoubtedly one of the best things we do--three nights of free jazz music--and especially on this celebration. It's really the end point of our season, in a lot of ways. So if people have not been, whether they're world music fans or just music fans, they should certainly come out to any one of the nights.
So just to clarify, the venues are Tompkins Square Park in the East Village and Marcus Garvey Park in Harlem?
Yes, right. So just to let everyone know, we do two nights in Marcus Garvey Park in Harlem, and then one night in Tompkins Square Park downtown. The original site of the festival was Tompkins Square of course, because Charlie Parker lived in that neighborhood, just a few blocks away, and City Parks Foundation added the uptown edition roughly 10 years ago. And so we've been doing the uptown and the downtown Charlie Parker ever since.
It occurs to me, Erika, you know we're Central Park-centric, as a lot of people are, when it comes to SummerStage, but many people don't know that you're presenting concerts in all five boroughs. Why don't you just off the tip of your tongue name a few, and people can Google them and look them up on their own.
If people are in Brooklyn the venue that we are still presenting at is Von King, in Bed-Stuy, and we in fact have a great lineup this week. But something people might be interested to see is Trouble Funk, which is a D.C. go-go, pioneering, legendary band that's been sampled by everybody. And they play on Sunday. And then we move into the Bronx, and the Bronx has a lot going on. Any music lover will really appreciate the run of dates that we do at St. Mary's Park, where the focus is really all about salsa music, so we have Fania alumnus, Tito Rojas, opening the run of dates, Joe Bataan, among others, so it's a great lineup of primarily salsa, but certainly Latin music at St. Mary's. We move into Staten Island, where we've got Terence Blanchard, who is a famed jazz musician, has worked with Spike Lee on a number of his films, and his piece is a dedication to Eric Garner, and it's called "Breathless." So we're expecting that to be pretty poignant, particularly to be presenting that on Staten Island. And then we are in Queens for a run of dates, at Queens Bridge Park. The super highlight for me there and across the season is to have Dianne Reeves, the important jazz diva, performing in Queens Bridge. And then we move back into Manhattan, where we do Marcus Garvey Park, and as I mentioned Alpha Blondy, as well as Saul Williams. And then East River Park, where we have a number of artists, but I would say our show with Tony Vega, the big salsero, is going to be one of the highlights.
Fantastic, I'm glad you picked out a few dates and artists, and put names on the venues and so on. Now it just occurs to me, Erika, we're both in this nonprofit world of course, and you guys do a great job of bringing in support from many different sources, but for someone who's reading this, or listening to this, and loves the music and goes out and sees it, what can an individual do to help SummerStage survive and thrive?
[Laughs] The real support comes in coming out, and spreading the word, and going to the website, and learning if we're in a park near you, and telling your neighbors about this great resource that is SummerStage, and that we are not just in Central Park, but we're across the five boroughs--doing everything from small-scale puppet shows for children, and family shows, to these bigger-scale concerts. So the most important thing I would want your listeners to know is to come out, because just having you there is really what we're all about…bringing this art to the communities. And of course with no audience our work is not meaningful.
And then beyond that there's many ways to give back, whether it's volunteering--we accept volunteers at all of our sites, and certainly in Central Park--so you can give that way. You can give individual donations of course, you can become a member or you can become a season-long member and you can get a bunch of great benefits. Those are the key things I'd want people to know.
Sounds good. And again, congratulations on such a great season. I look forward to seeing you at the park!
I can't wait to see you, thanks so much.
Visit SummerStage for a full list of their upcoming events.