Sylli d'Or--24 Nights of Afro-Canadian Talent on Display in Montreal
Montreal's Nuits d'Afrique festival has been boosting African music in North America even longer than
Afropop Worldwide
. (We're 25 this year; they're 27!) If you've heard or read about
Afropop's visit to Nuits d'Afrique in 2012
, you know that this is a highly-ambitious, deeply committed set of folks who really know how to put on a spectacular African show for a Canadian city in high summer. But, for the past seven years, the festival has also been busy in winter.  Right now, the seventh edition of the
Sylli d'Or
("golden elephant") talent showcase is underway.  This is 23 nights of music at the legendary Club Balatou, featuring 36 mostly Montreal-based African music acts of every sort. Sylli d'Or culminates in a larger May 2 gala and three winning groups who receive all sorts of bounty—a 2-day recording session, professional photo shoot and press kit, Canadian festival shows, a Gaudin guitar, $600 worth of gear from Shure, and more.
Afropop Worldwide
is a media sponsor of Sylli d'Or, and we called Nuits d'Afrique general manager Suzanne Rousseau to see how the winter concert series was going so far. First, she told us how it all started. [caption id="attachment_7625" align="aligncenter" width="640"]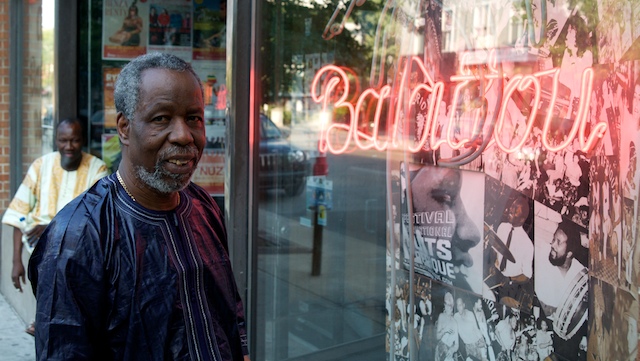 Lamine Toure, at Club Balatou (Eyre)
[/caption] "In 2005," said Rousseau, "we were celebrating our 20
th
anniversary at Club Balatou with 64 groups over 20 nights.  They were all playing for free, 3 or 4 groups per night.  We reunited groups that were no longer together, and there were new groups; it was a history of sorts. We noticed that each night, the groups got more and more professional.  Each one wanted to be better than the other groups." Festival organizers also noticed that these intimate club shows were attracting a different crowd than attended festival shows—younger and more diverse. The creator of Nuits d'Afrique, Lamine Toure, saw that the festival needed to do something to help support local groups during the winter, and to keep this momentum going.  "Let's create a showcase," he said, with characteristic vision and certainty.  And Sylli d'Or was born. [caption id="attachment_7623" align="alignleft" width="372"]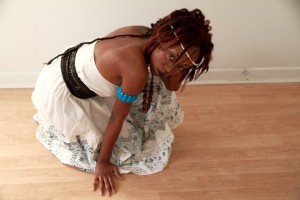 Joyce N'Sana
[/caption] Rousseau thinks of the series more as a musical honors process, not so much a contest. All Canadian acts with any sort of connection to Africa or the diaspora are welcome, though most of the groups come from Montreal, with a few from Ottawa and Toronto. "This is the 7
th
edition," says Rousseau. "And every year it's growing." This year, the competition began on February 19 with two groups performing every Tuesday and Wednesday through April 17.
Click here for the 2013 Sylli d'Or schedule
. Audiences need to stay for both groups, and they evaluate each as either Average, Good, or Excellent. Groups win points based on how people vote and, at the end, the top-scoring nine acts go into three nights of finals at Balatou during the last week of April. The tree best scorers from that week play on May 2, competing for Gold, Silver, and Bronze prizes. "Different crowds discovering each others' groups," says Rousseau. "And people get hooked.  They're amazed by the quality of the acts.  Every night there's a completely different ambiance. And we are discovering artists as well. We are actually programming our festival." So far this year, Rousseau has been particularly impressed by Joyce N'Sana, a young singer from Congo Brazzaville with a background in Protestant gospel music. N'Sana has been in Montreal since 2010, and her music is a mix of gospel, reggae, jazz and what she calls the AfroBluHop. ""Wow!" says Rousseau. "First of all, the voice.  And each song has its own groove, its own personality.  There was some reggae, some Congo roots rhythms.  She brings a lot to it.  It's commercial and roots together. She can go far." http://youtu.be/yrEc1jWSTKc Joyce N'Sana shared the night of March 6 at Balatou with Bumaranga, and Afro-Colombian roots band. "It was mostly percussion," said Rousseau, "and a singer with a rose in her hair. But they kept the crowd grooving.  That shows the atmosphere of Sylli d'Or—two completely different groups, two completely different crowds, and they all stayed partying until the end." From Congolese and Cote D'Ivoirian dance pop to north African Berber (Amizight) trance grooves, to Brazilian, Mexican, Chilean, and Uruguayan acts, Sylli d'Or highlights the remarkable ethnic diversity of Montreal, and a growing pool of talent and professionalism.  But, notes Rousseau, "There is so much development still to do for world music.  The potential of these showcases is big.  I want these to be the future Juno Awards [Canadian Grammys] of world music.  But the scene has to become more professional.  There are a lot of good bands, but they need to have long careers, and that's what's hard. Sometimes a band wins, and three years later, they are gone.  Some may not be ready yet to win." [caption id="attachment_7621" align="alignright" width="345"]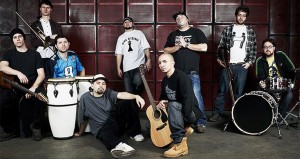 Heavy Soundz
[/caption] Rousseau says that has not been the case with last year's Gold Medal winner, Afro-Colombian pop juggernaut
Heavy Soundz
. "They were already professional," says Rousseau.  "Now they are ready to use the tools we gave them and go somewhere. They just needed that boost." Afropop will keep tabs on Sylli d'Or as it progresses.  With a little luck, we'll participate in the May 2 gala, and we'll provide a link to a video of that concert expected from our colleagues at Mondomix.com—another Sylli d'Or media sponsor.  And, of course, we also plan to return to Montreal for the 27
th
Nuits d'Afrique, July 9-21. Watch this blog for the schedule!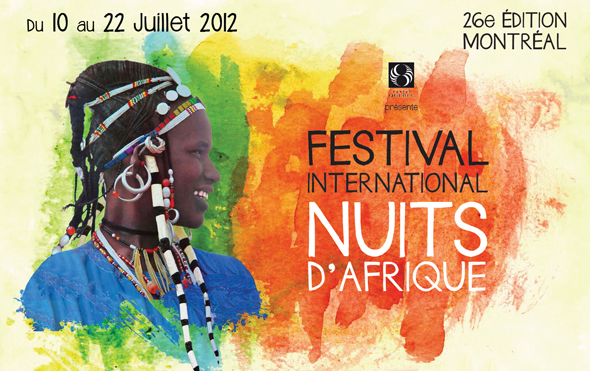 Lamine Toure, at Club Balatou (Eyre)