Tal National and the Bubu Gang: High Energy Afro-Rock at Poisson Rouge
High-energy African music went down at New York's Le Poisson Rouge club on Aug. 19. Sierra Leone's Janka Nabay and the Bubu Gang kicked things off with a relentless set of electro-trance music in the style Nabay has created out of the old village tradition known as
bubu
. Nabay has been based in Brooklyn ever since he fled manipulation by factions in Sierra Leone's civil war, which ended in 2002. A couple of songs in this set nodded to Caribbean and Latin rhythms, but mostly it was the driving downbeat of bubu, and the dancing crowd loved it.
Janka Nabay and the Bubu Gang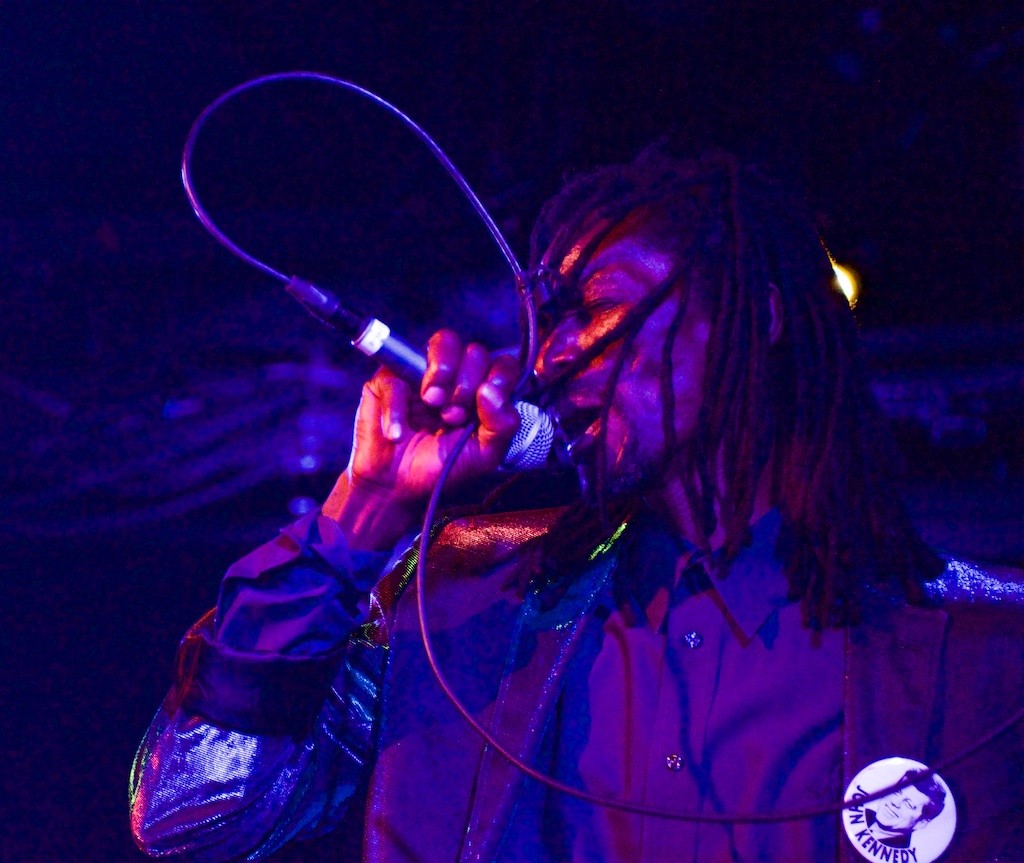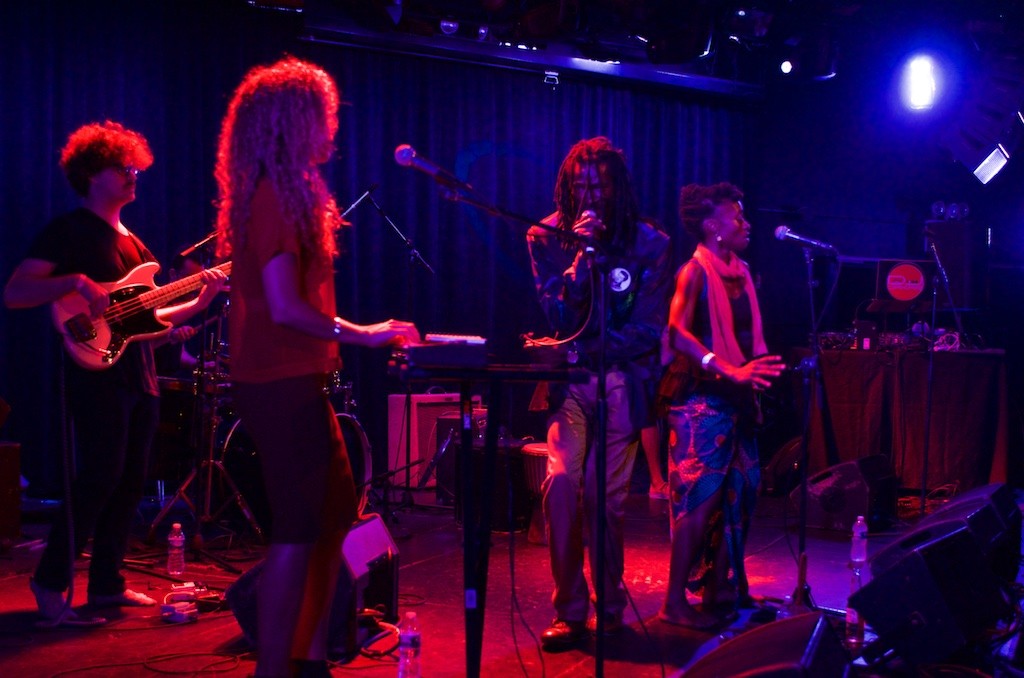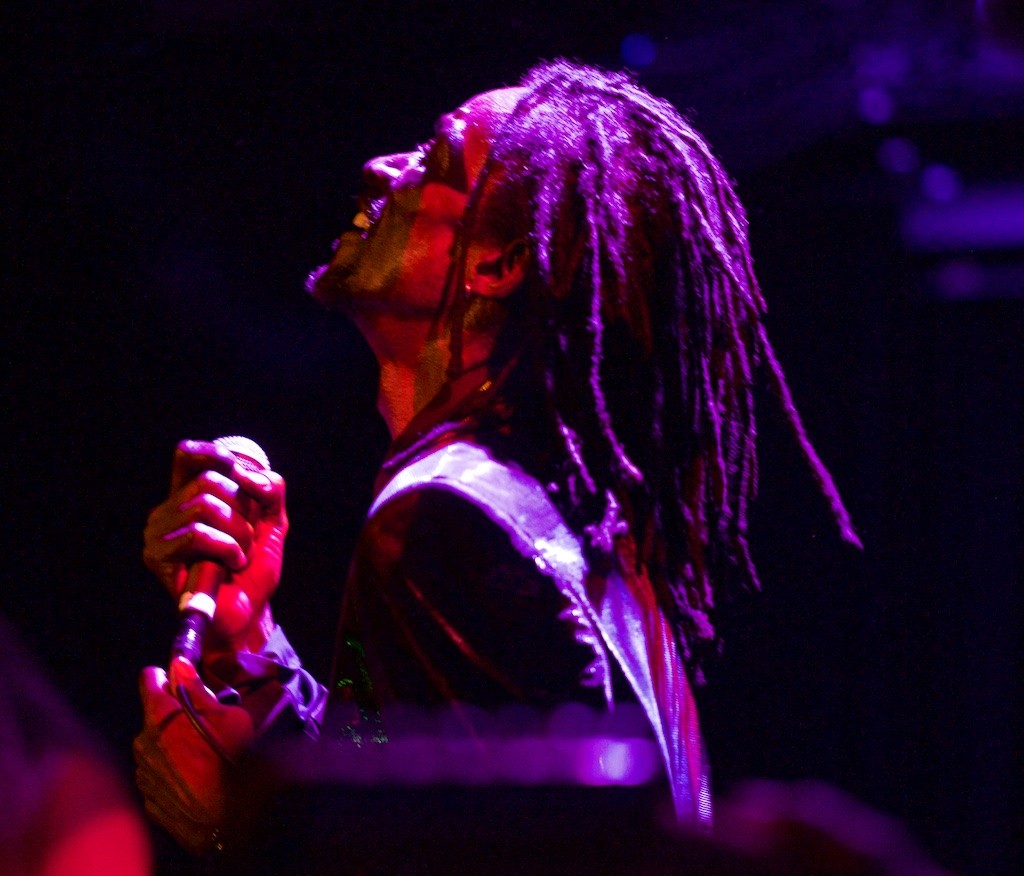 Then came Tal National, straight from Niamey, Niger, where they play five-to-six-hour shows at least four nights a week. This is all the more remarkable as the group's leader and lead guitarist, Almeida, is a judge who hears cases in court during the day. You sure wouldn't know that watching his expressive poses, facial expressions, and showy moves on stage. Just six of the 14 members are on this tour, which gives the act the feel of a stripped-down rock band, maybe even a thrash-metal group. Because they absolutely raged. No slow songs. No pretty melodies. Just wild, galloping energy from one of the tightest African combos to play New York this year. The drummer completely shattered three pairs of sticks during the band's 90-minute set. Almeida proudly displayed the splintered remains at the end of the set, noting that this was one "very expensive drummer." [embed]https://www.youtube.com/watch?v=aXtMhFJ-OTg[/embed]
Tal National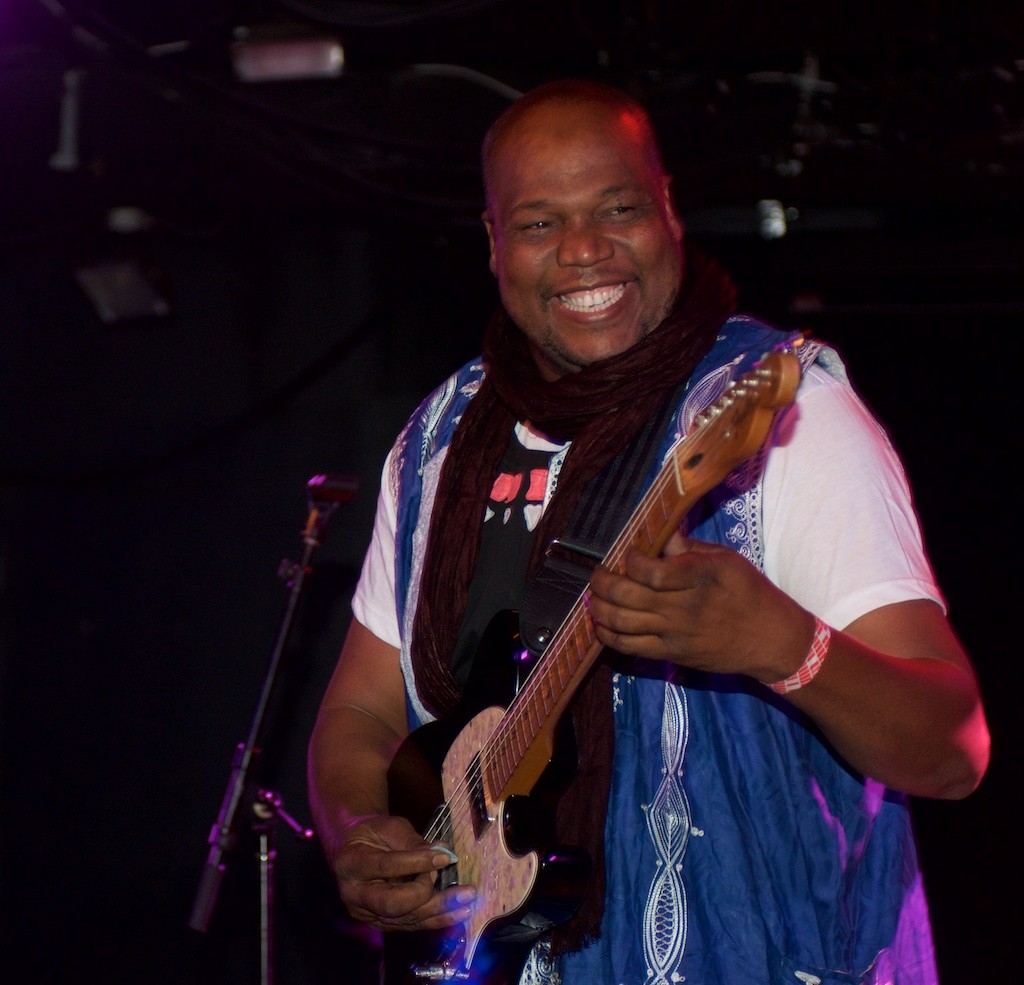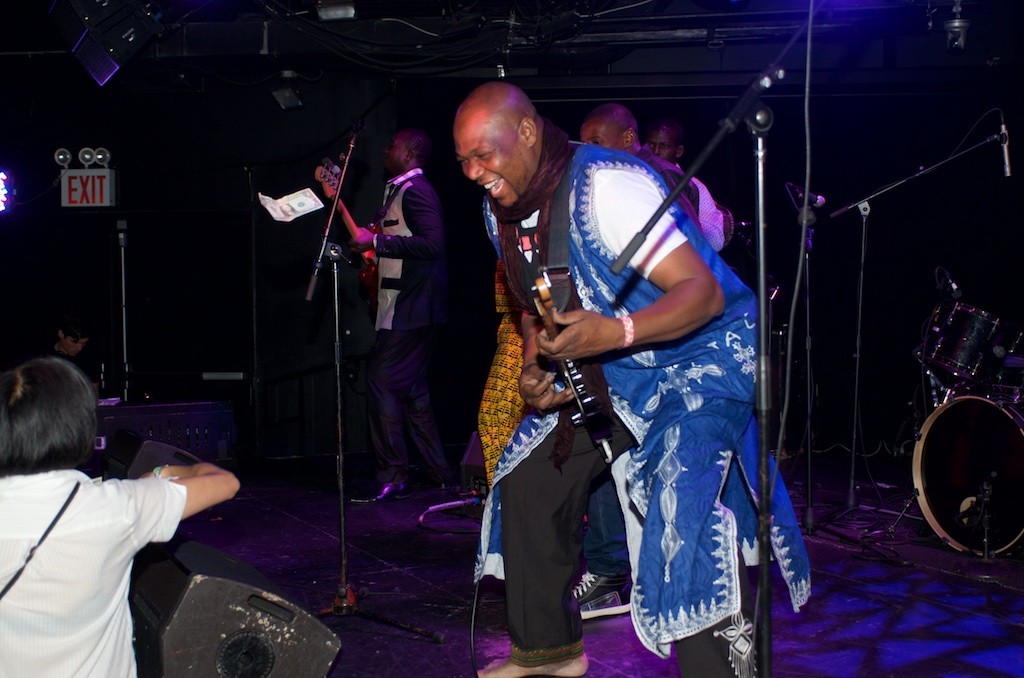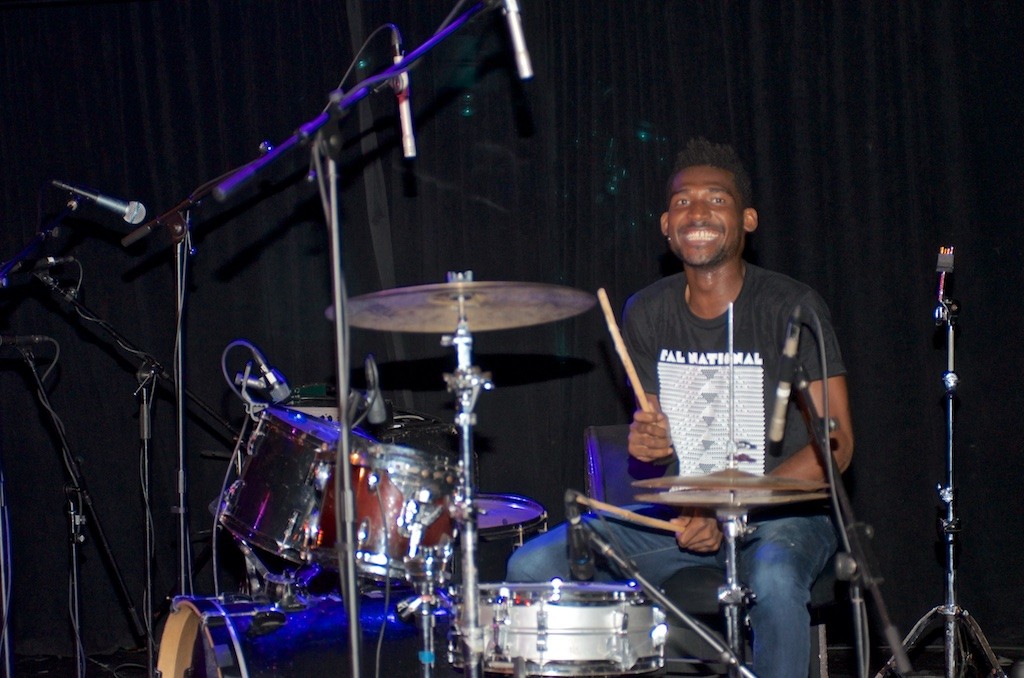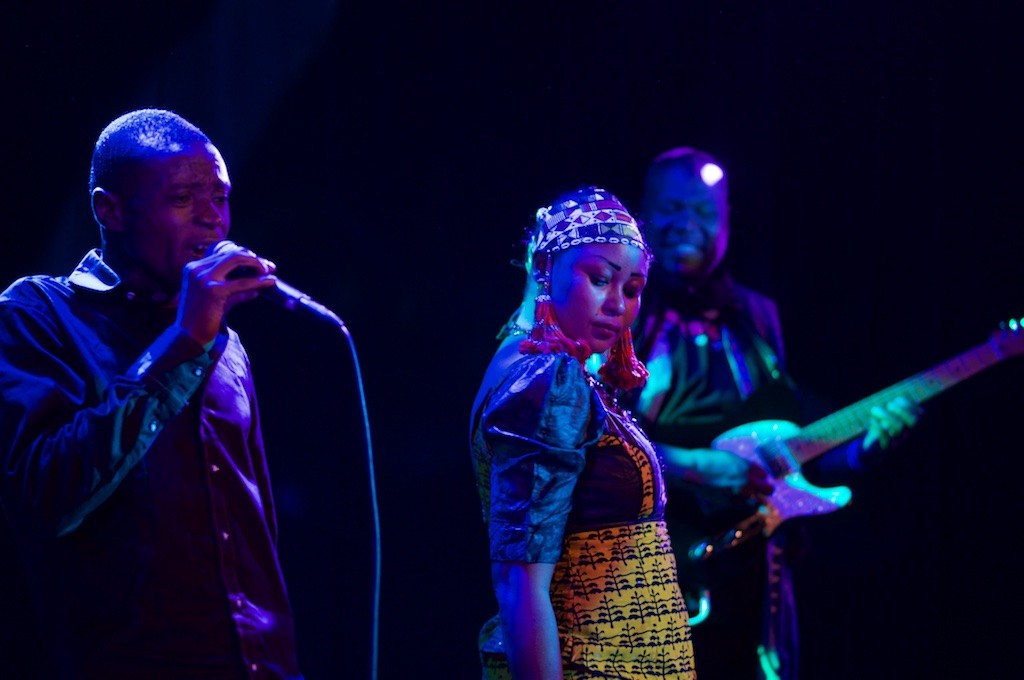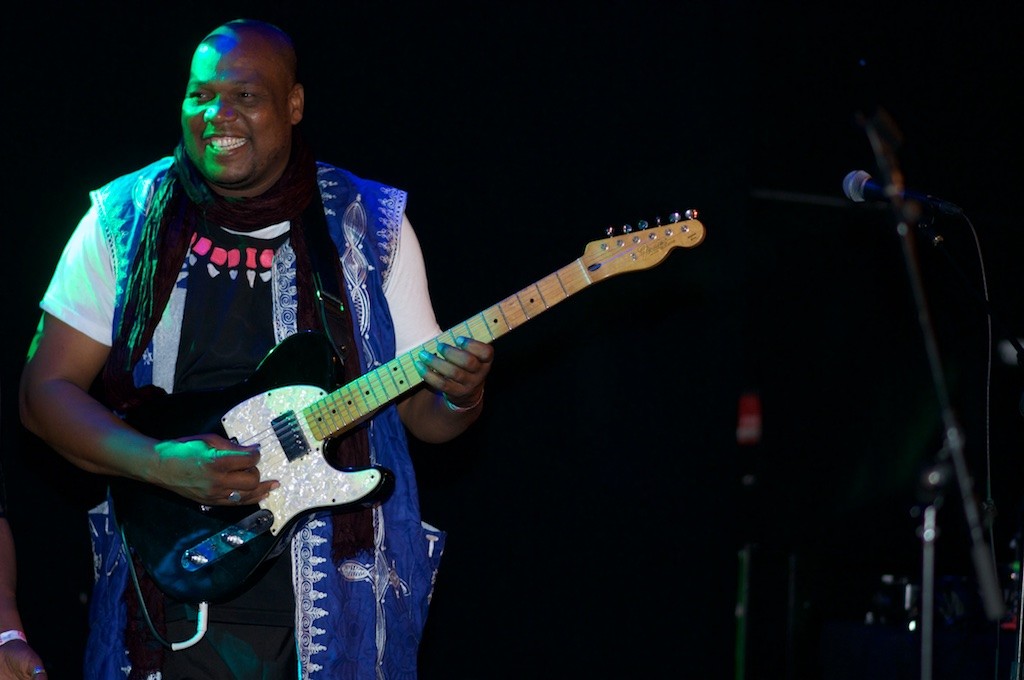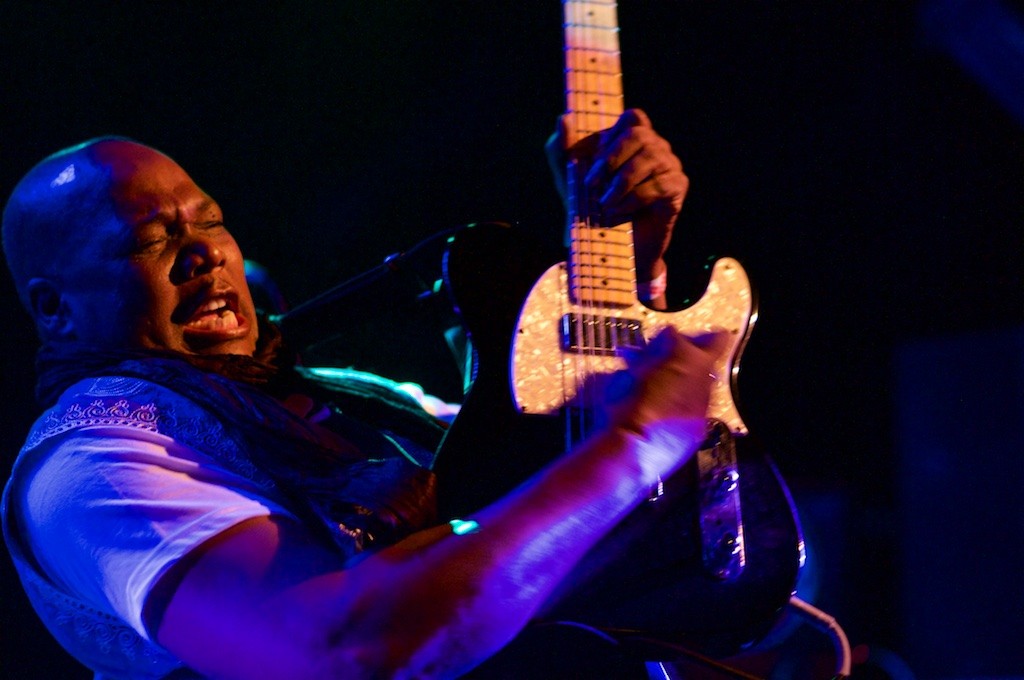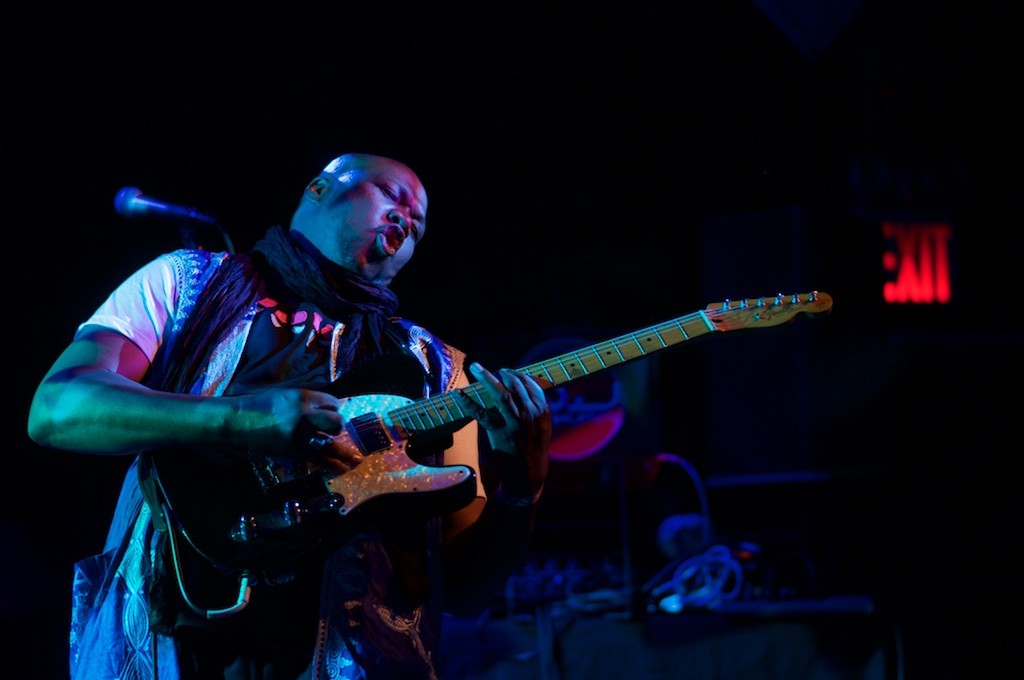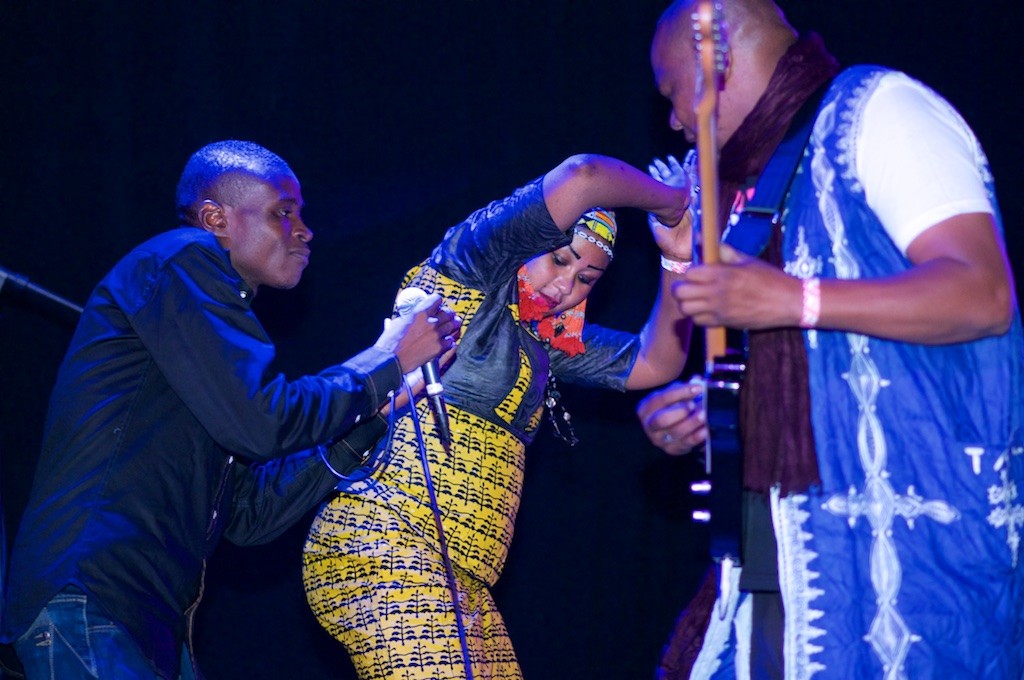 Tal National's sound could hardly be further from the serene Tuareg rock of groups like Tinariwen, even though Almeida himself is Tuareg. Tal's sound is a hybrid, since nearly all of Niger's ethnic groups are represented in the lineup. Sure would be nice to experience the full 14-piece lineup, but it's amazing enough that groups like this—shaped in the nightclubs of an African city, rather than the studios and production houses of Europe—get here at all. Afropop recorded the show. Stay tuned for a taste on an upcoming broadcast. All photos by
Banning Eyre
.
Banning Eyre