Teddy Afro Plays New York's B.B. King
Having seen Ethiopia'a top-selling pop singer, Tewodros Kassahun--AKA Teddy Afro--pack large hired halls in New York and other American cities, I was not surprised to see him pull a full house for a post-midnight show at the relatively swanky B.B. King Blues Club and Grill on Friday, February 22. As in the past, the crowd was young, well-turned-out, and almost entirely Ethiopian. It seems the word about this great singer and performer has not spread beyond the faithful, but with the right promotion, that could change. The man has star power, a fantastic voice, and gift for melody, and a killer mix of reggae and Ethiopian pop music.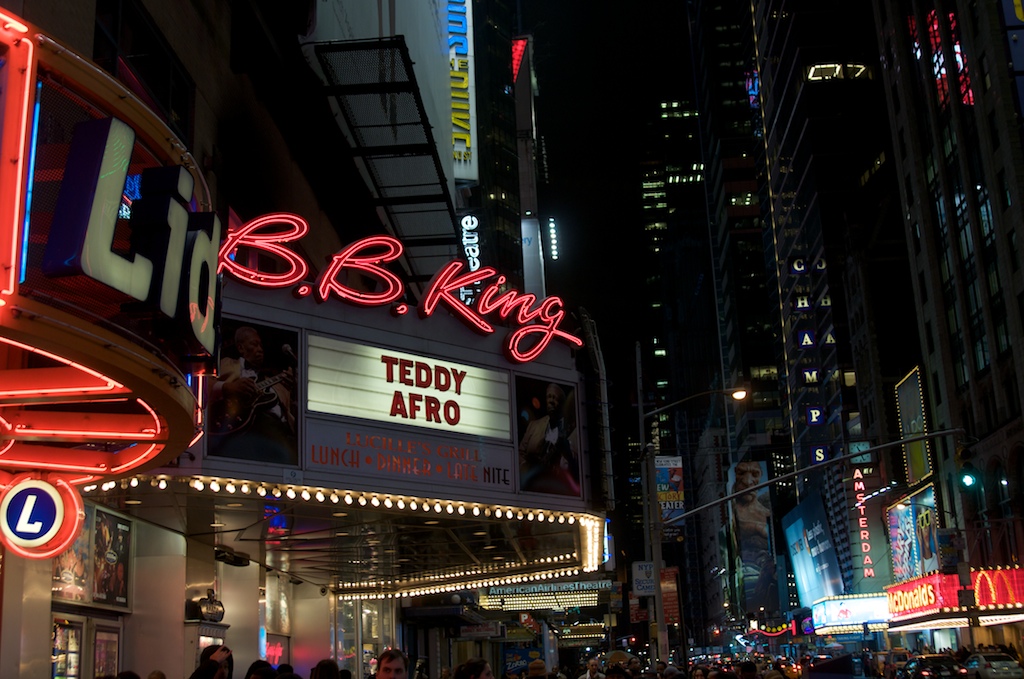 When Teddy Afro's lean, muscular band lays into an uplifting reggae groove, sometimes interwoven with 12/8 Ethiopian rhythm, the effect is magical. Afro himself--a kinetic, grinning presence at all times--can unleash tremendous vocal passion. Even if you are not familiar with his songs, the impact is accessible and immediate.  Of course, these fans were deeply engaged, singing along, and responding to the first hint of the next song. The first set, which wrapped up around 2AM, did contain some lesser material, somewhat generic pop songs with a measure of schmaltz, and a watered-down soul music vibe. This is the one aspect of Teddy Afro's repertoire that does not translate well beyond his base audience. But given the caliber of the good stuff, it's easily forgiven.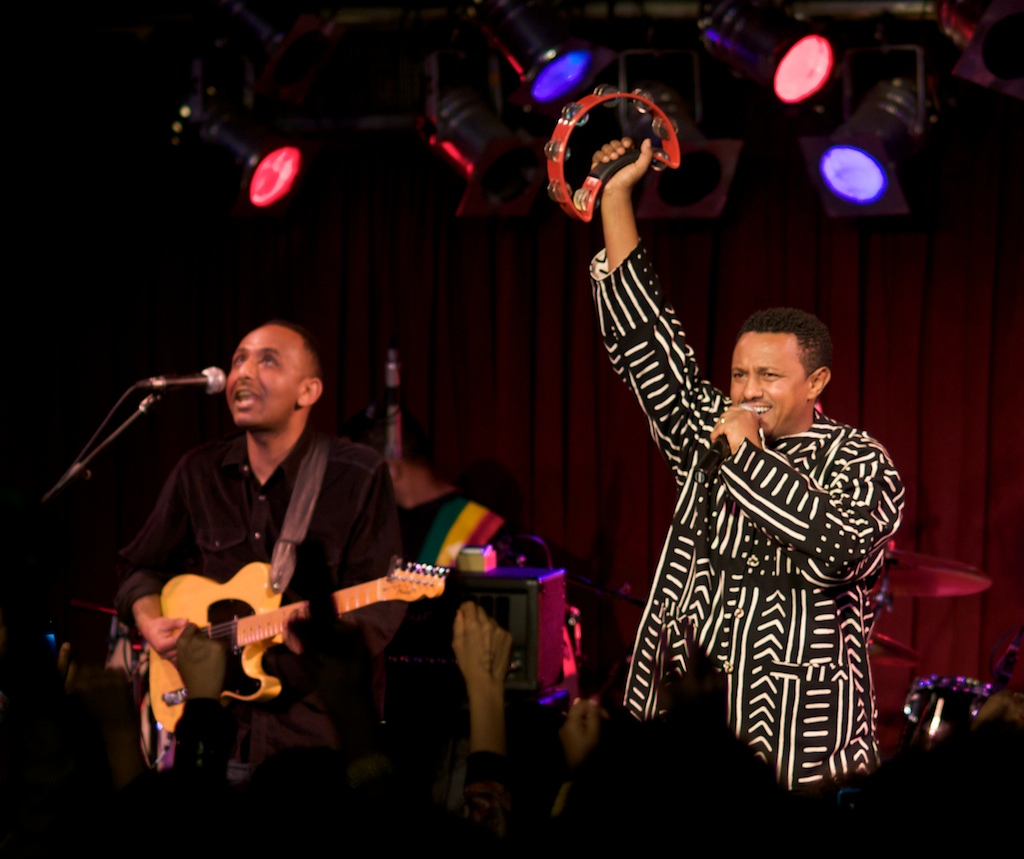 The emotional crescendo of the set we caught came at its end, with the 2012 song "Tikur Sew." The title means "black person," and the song is a tribute to the Emperor Melelik II, who held off the Italian army at the Battle of Adwa in 1896, thus assuring Ethiopia's claim to be the only African nation that never succumbed to colonialism. Obviously, this is a subject triggering deep emotion and pride for Ethiopians.  It also figures into Teddy Afro's strong penchant for holding up the heroism and achievements of past Ethiopian leaders--including Haile Selassie--as a way to showcase the shortcomings of present authorities. Filmmaker Tamirat Mekonen Teklu shot a remarkable video for "Tikur Sew," including re-enactments of the fighting at Adwa, shot in and around Addis Ababa. The video, over 9 minutes long, has been popular on YouTube, and a few images from it, projected on screens at B.B/ King was enough to drive the crowd at B. B. King to a frenzy. http://youtu.be/ZURkGvHNjOA We're still waiting for a domestic Teddy Afro release, bringing together his best songs with a clear narration of his story. Afropop has interviewed the singer, but only briefly, and we look forward to more because, clearly, he is one of the most innovative, daring, and talented singers out of East Africa today.