The Legend of Yauna: Ancient Wisdom on Stage at BAM
In 1999, California-born musician/composer and adventurer Chris Berry found himself in Zimbabwe, poised to receive rare cultural knowledge—an actual glimpse of life and art that existed before any European had set foot in Africa. Fourteen years later, the music Berry that composed out of this experience is at the heart of an ambitious stage production at the Brooklyn Academy of Music (BAM).
The Legend of Yauna
is directed and choreographed by Maija Garcia (creative director of the Tony Award-winning Broadway production
FELA!
). The show stars Afro-European vocalist Marie Daulne (founder of Zap Mama), and involves an ensemble of traditional African instruments, led by Berry. The production promises to be a one-of-a-kind happening, and there are just two shows,
February 21, and 21 at BAM (ticket info here)
. [caption id="attachment_16818" align="alignleft" width="400"]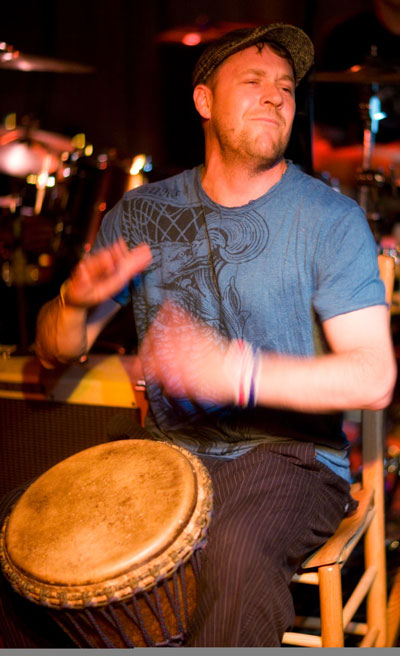 Chris Berry[/caption] Back in 1999, Berry had gone to Zimbabwe to study
mbira
music, long used by the Shona people to maintain contact with departed ancestors. "The Shona people have held onto to their telephone communication to the spirits," Berry told me over a bad Skype connection from Costa Rica. "I got invited to this place where a very revered spirit medium had died at the age of 10 and disappeared into the forest for 7 years, then came back with this secret way to contact other realms.  He said he wanted to see me." The people this medium had contacted were called the "long-agos," and they had experienced the dawn of humanity. Berry recalled, "They said they came from a time that was between 10-12,000 years ago, and they had an ancient wisdom and they wanted us to write music around it and bring it back." That ancient wisdom is called Bana Kuma (visit banakuma.org for more), and the twelve pieces performed in
The Legend of Yauna
are the first publicly presented result of Berry's remarkable experience. A key figure in the Yauna legend is the Black Panther Queen, and this is the role for which Berry and Garcia recruited Marie Daulne. Daulne, who lives in Brussels, is best known for forming the genre-bending vocal group Zap Mama in 1992, and she was intrigued by the Yauna project when she heard about it last November. "I was in California, shooting my new video," recalled Daulne, "and the show's producer, Akhi Lavoie, started talking to me about this project and what this world is, and I was mesmerized. Finally, somebody is talking about East Africa, because it's always West and South Africa, and people from the east have so much to give—so much sound and so much color and beauty." As Daulne learned more about Yauna and Bana Kuma, she felt a strong connection. For her, the fundamental message in Bana Kuma wisdom is universal, something beyond [caption id="attachment_16819" align="alignright" width="346"]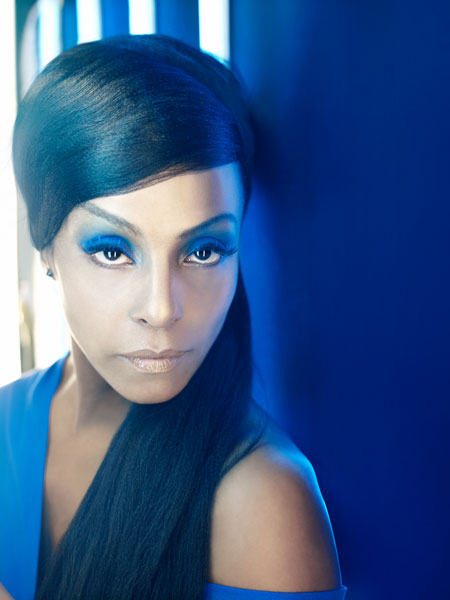 Marie Daulne[/caption] Africa altogether. "It's the same legend that we find in every culture, in Asian culture, in African culture, in Muslim culture," she said. "It's the message of love. It seems we are always finding a new way to say it. We have to repeat it and repeat it, non-stop, because sometimes people forget about the essence of peace and happiness." Part of this "new way of saying it" involves the unlikely conduit of Bana Kuma wisdom—namely Berry. "Yauna is about the togetherness of all people in the past," said Daulne. "At the same time, it's passing through Chris who is a Caucasian guy who grew up in America with European ancestor culture. And the way he wrote it, and the way he understood it from the people in Zimbabwe, it's
his
way. It's oral tradition." As rehearsals began in Brooklyn, the two artists clicked right away. Berry described Daulne as "absolutely amazing." Daulne, who had only begun working with Berry, said she felt immediately at ease. "We speak the same language," she said—and that may be literally true, as Berry has spent considerable time in the Congo where Daulne was born. "What he asked me to do is to bring this feminine element to the music.  Because I think it's a very masculine story, the feeling of it." Daulne continued, "This Black Panther Queen role was easy for me, because it represents a lot of anger that happened because of the history. How can we pass it on, and how can we resolve it?  It's through the music, the love between people; it's above race.  It's about the spirit, how the music is moving you, and the power of the drum, the African drum, which never stopped beating, like the beat of our hearts." Berry has used traditional instruments he plays and writes for to compose original pieces for this production. Garcia has created staging and choreography to unify Berry's music and the Yauna narrative. For her part, Daulne finds that American audiences are far more aware of and open to African music and culture than they were when she first came her as an "exotic" in 1992. As such,
The Legend of Yauna
promises to bring all this history—in fact
all
of history—together in unexpected ways.
THE LEGEND OF YAUNA
Producer: Akhi Lavoie (Shumba Records) Composer/Music Director/Performer & Story: Chris Berry Director/Choreographer: Maija Garcia Lead Vocalist: Marie Daulne aka Zap Mama
Musicians: Mauritsio Caparelli, Jason B. Lucas, Frank Malloy IV, Robert B. Michelin, Benjamin Sands, Mangue Sylla
Dancers/Performers: Naoko Arimura, Courtney Baron, Nathan Duszny, Stephanie "Fifi" Musclow, Kafi Pierre, Benjamin Sands, Laurie M. Taylor, Oscar Trujillo, Jerijah West
Artwork Producer: Leif Wold
Production Manager/Casting Director: Kufikiri Imara