Three Masters Remembered in Box Sets
Three terrific new box sets have hit the market this year, each illuminating the life and music of a truly original and deeply memorable artist. In Ghana in the 1950s, trumpeter and bandleader E.T. Mensah became an architect and leading light of the new dance music called highlife, which would soon sweep the dance floors of West Africa and beyond. In early '70s Jamaica, a passionate young singer going by the name Yabby You made his way into the studio to record some of the classic tracks of the era's roots reggae, and to earn his place among the genre's legendary eccentrics, like Lee "Scratch" Perry and King Tubby. Decades earlier, in 1930s America, an imposing gentleman named Huddie Leadbetter—A.K.A. Lead Belly—emerged from Angola Prison in Louisiana with a 12-string guitar and a voice for the ages. He proceeded to give this country some of its most memorable and beloved folk songs and performances, and to lay important groundwork for the rise of rock 'n' roll.
Obviously there's no overriding similarity between a pioneering bandleader in colonial Africa, a philosophical maestro in Jamaica, and a master folk singer and song collector out of the Jim Crow South. But each has left behind a distinctive and coherent body of work, the sort of music that can transport you to another time and place.
This winter, here at Afropop, we've been moving our audio archive. This involves a lot of sorting and dusting and boxing and hauling. During much of that work, I listened to the music on these three collections. Sometimes I would just stay in one world, shimmying to the savory grooves and melodious brass and vocals in E.T.'s timeless highlife, or skanking to Yabby You's brilliantly oddball proclamations and spacious dub mixes, or—best of all—feeling the archetypal seduction of Lead Belly's robust tenor voice and jangling 12-string guitar. At other times I would put the three collections together on random, moving from E.T.'s Afro-Latin "Mucho Mambo," to Yabby's defining epistle, "Conquering Lion," to Lead Belly's dry-eyed lullaby, and eventual theme song, "Goodnight Irene." It was surprisingly easy to shift between these worlds, each so distinct and compelling in its own way. Musically, one comes away with the impression that these were all driven, self-made artists. They had their champions and helpers, but were in no way products of the music industries in which they operated. The individual voice and vision is palpable in every case.
Both E.T. Mensah and Yabby You participated in what we might call the crystallization of genres. Highlife became a thing unto itself during E.T.'s time. Throughout the 69 songs on the the four CDs of E.T. Mensah & the Tempos: King of Highlife Anthology (RetroAfric), we hear highlife's appropriation of palm wine guitar lyricism, the clave beat and many arranging ideas from Afro-Latin music, swing jazz, elements of calypso (including a Latin-esque cover of "Sloop John B"), along with hints of rock 'n' roll and the new music emerging from the Congo at the time. But we also hear the blueprint for so much of highlife to come. It's a mash-up of impulses that arrives at a kind of perfection, one that has lasted. Highlife has not maintained the popularity it knew in the 1960s, but it has also never gone away.
We learn in the John Collins' precise and deeply informed booklet (60 pages long, and fascinating from top to bottom) that E.T.'s band was a constant work in progress. All the dynamics of struggle are there—mass departures, rebellions over pay, scurrying to find new players in time for a crucial gig. Musicians enjoyed a low status in Ghana, especially in the days before its independence, and this bandleader's ability to keep the gigs and recordings flowing at this quality level, amid so much turnover, testifies to his greatness as much as any musical ability.
There are wonderful stories behind some of the songs—playing "All For You" with Louis Armstrong in 1956; and earning a scold from Kwameh Nkrumah when the celebratory 1957 song "Ghana Freedom Highlife" also praised rivals of the independence movement. (The band had to re-record the song, minus the offending lyrics.) But mostly what endures here is the music: Its innocence, playfulness and gentle humor remain seductive all these years later. In part, that's because this music captured so many cultural elements surrounding one of the most exciting moments in African history, when the first African nation earned its independence. As so often in the African story, dramatic history yields powerful and enduring music. Kudos to the folks at RetroAfric for once again documenting a crucial chapter in African music history with definitive thoroughness and style.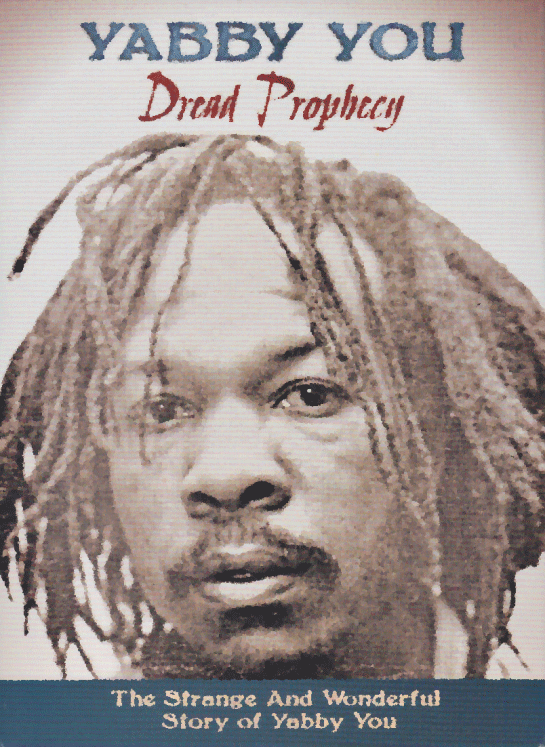 Reggae iconoclast Yabby You is the most marginal character of these three, but he's no less interesting than the others. An invalid from youth, Yabby summoned impressive courage and stamina to become a musician. It took hard work to scrounge together money for the studio, physical endurance to overcome his illness, and plenty of persuasion to talk his way into King Tubby's studio to record his 1975 breakout record, "Conquering Lion." It's a rough-hewn number, but one with a pocket so deep you can fall in and drown—no wonder the song has been adapted and covered so often.
What's perhaps most interesting about the song, though, is its content. Yabby You was a dedicated Rastafarian, but also a kind of apostate. He did not accept the divinity of Haile Selassie, seeing that notion as an overreach on the part of an otherwise well-guided faith. Contrary to the impressions of many, the "conquering lion" was not Selassie, but Jesus. Yabby You took heat, including threats of violence for his "Jesus Dread" stance. But over the years, the music won out, and he made an enduring place for himself in the reggae pantheon, recording up until 1985, when his failing health finally overcame him.
Yabby You: Dread Prophecy (Shanachie) divides the work among three CDs: Classics, The Many Moods of Yabby You and Rarities. The classics are especially rewarding, with their blend of subterranean grooves, folksy melodies, exuberant vocal harmonies, and quirky production touches. The collection's booklet includes essays by British reggae scholar David Katz, Shanachie founder Randall Grass, and Alex Peacemaker, who knew the artist personally and presents an intimate portrait of Yabby's charming marriage to his wife, Jean, and their neighborhood philanthropy. In all, it's an important chapter in the history of roots reggae.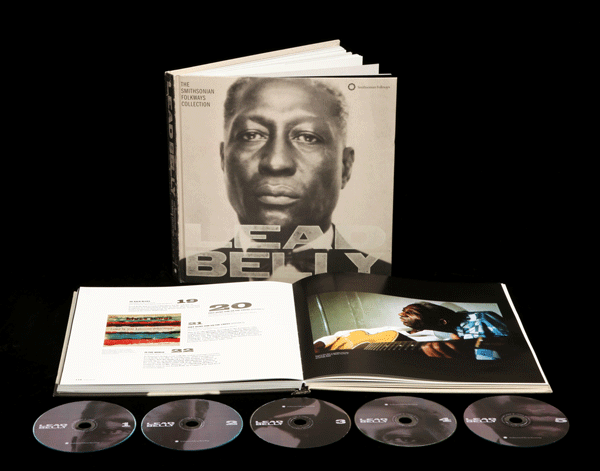 Then we come to Lead Belly, arguably the largest figure here, an undeniable music master and a giant of American folk music. With just his guitar and that lustrous voice that stiffens the spine every time, he laid a key piece of the foundation for the explosion of rock 'n' roll. Whether he wrote them or not, his performances of songs like "Midnight Special," "Cotton Fields," "Rock Island Line" and "John Henry" infused deep strains of old Americana into the new youth music of the late 20th century. And hearing these recordings, it's easy to see why. The man just exudes certainty, grace, elegance, control and earthy virility.
Lead Belly: The Smithsonian Folkways Collection (Smithsonian Folkways) is a real treasure. Its five career-spanning CDs encompass early recordings made by John and Alan Lomax while Lead Belly was still in prison for murder, up to Lead Belly's days as a radio personality in New York City. Lead Belly died poor, just months before the Weavers' recording of "Goodnight Irene" went gold—a classic tale of brilliance recognized too late to benefit the creator. The accompanying book (at 140 glorious pages) includes illuminating essays by producers Jeff Place and Robert Santelli, along with beautifully reproduced photographs, typed notes from Moe Asche's 1947 book on Woody Guthrie (a kindred spirit of Lead Belly), detailed notes on all the songs, album art, and so much more. For anyone interested in Lead Belly, or just in the folk roots of American rock and blues, this collection is indispensable.
Listening to these three artists today, and contemplating their lives, inspirations and struggles, it's hard to think of parallels in today's musical universe. Times are different now. These men all toiled at the margins of a recording industry that seemed indestructible, and is today unrecognizable. They all emerged in contexts where musicians were finding new footing, new respectability, new power—all things today's artists challenge themselves to hold onto, or reinvent. From E.T.'s palm wine roots, to Yabby's dread philosophy rooted in the experiences of slavery and colonialism, to Lead Belly's near-encyclopedic collection of songs from the formative years of the American South—these artists carried the past into the present they knew, and they did it so well that they more than merit reintroduction in 2015. In all three cases, they get their due with these fine collections.