Trip to Africa, No Passport Required: Tumi and the Volume
The 3-day tour of Tumi and the Volume was all the rave in
O Estadão
, a major Sao Paulo newspaper. The news outlet described the band as a South African hip-hop group, but when we left the show, we were pretty sure we had seen something else. We weren't the only ones to think that. Next to us on the dance floor a middle-aged lady was dancing and drinking the night away. About an hour into the concert, the guitarist Thiago spoke to the crowd in Portuguese and the woman exploded with excitement. "I knew it!" she exclaimed, "This is a Brazilian band! Thiago speaks Portuguese!" What
O Estadão
had not shared with the public was that Tumi and the Volume is composed of four members, most of who are not originally from South Africa. Two hail from Mozambique, one is a Tanzanian exile who grew up in South Africa, and one comes from South Africa. Would you still call them South African?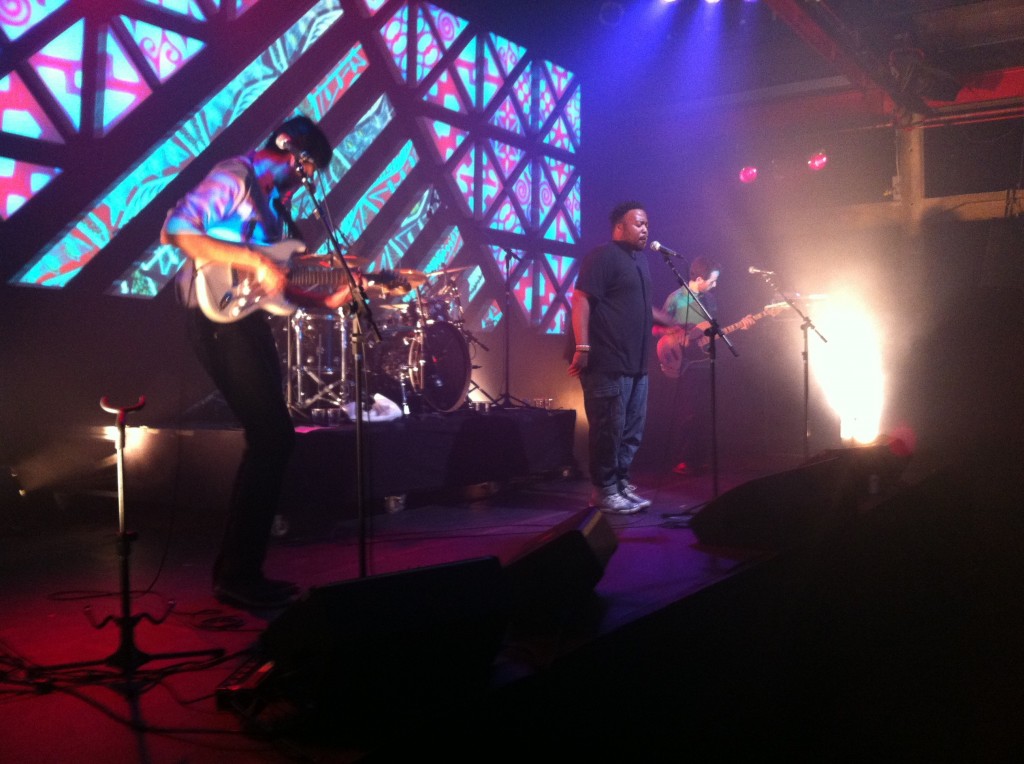 Our fifty-something friend went on to confirm and reconfirm her theory with us throughout the night. When we told her about Portuguese speaking Africa, she simply replied "huh" or "listen to the music." Eventually, we began to understand the woman's warped reasoning. It was not just that two of Tumi's members spoke Portuguese, but also the group's African sounds, beats, and rhythms that seemed so Brazilian even we got confused. Clarity arrived in a post-show interview that we conducted with our friend Camilo Malagón (aka DJ Xfilosofo from WTUL New Orleans). Lead singer Tumi Molekane told us that:
"The drummer (named Paulo) brings his own roots and Afro beats influence into it. When you say 'gimme a beat,' it wont necessarily be a 4X4 hip hop beat, and the challenge is how do I interpret this with what I know, with what I am armed with, and that makes the mix so much more exciting."
The same syncopated Afro beats that Paulo brings into the mix are found in Brazilian music, from samba to hip-hop.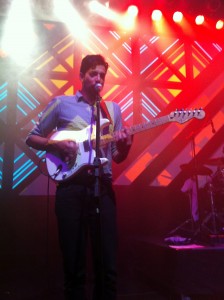 The press advertised Tumi and the Volume as hip-hop, but also as jazz, funk, and even rock. Conventional music journalists were not sure how to classify this band, and neither were we after the show. Luckily, Tumi had a little to say about these genres:
"Essentially, we are a hip hop band, but if you remove me from some of the songs you wouldn't really be able to tell that and that is because a lot of the stuff is varied and layered. We kind of sit in the room and pluck from past experiences, from influences. We are just trying to make new music. That has always been the motivation for us. Not necessarily hip hop music, just new music. New sounding stuff."
Among an array of songs, spoken word poetry, and commentary, from slow to fast, one highlight was the rhythmic poem "Afrique" in which Tumi names every country in Africa. He accompanies his list with a complex, word play filled chorus. In the post-concert interview, Tumi explained his technique:
"Most songs have explanations or interpretations of things and it's very difficult for me to explain an explanation or interpret an interpretation so I will let you do it. I think that [the ambiguity] is the point. That you are like "is he saying "a freak, is he saying Afrique, is he saying free?" I think that the question mark is sometimes more important."
Much clearer, we know… As Tumi promised before the concert, the audience took a trip to Africa, no passport required. This trip, however, struck home for more Brazilians than Tumi and the Volume could ever have imagined.