West Indian Carnival Coming to New York!
New York's West Indian Carnival celebration gets underway this week. Like many places around the world (Brazil, New Orleans, Haiti and Trinidad have some particularly memorable traditions of their own) New York's Carnival is an annual opportunity to transgress the rules of society, dress up in amazing costumes, and listen to joyful music. Originally celebrated by Trinidadians in Harlem in the 1920s, Carnival has since moved to Brooklyn's Eastern Parkway, where it has been celebrated since the early '60s. The West Indian American Day Carnival Association organizes and sponsors the Carnival's official events, but there are many other Caribbean concerts in the days preceding the Carnival all around the city. To get you ready for the festivities, we have put together a list of events, culminating with the big parade through Crown Heights on Labor Day.
Thurs., Sept. 3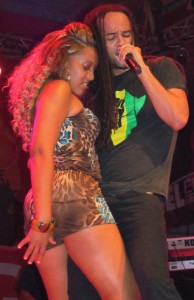 Caribbean Freedom Festival
Carnival season kicks off Thursday night at the Brooklyn Museum with the Caribbean Freedom Festival, headlined by Trinidad's Kes the Band, which has scored some huge Carnival hits in the past, such as 2011's Groovy Soca Monarch Competition winner "Wotless."
Fri., Sept. 4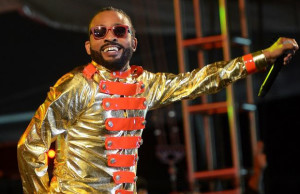 On da Reggae and Soca Tip
Hot 97's On da Reggae and Soca Tip brings together huge names from both Jamaica and Trinidad for a concert on Governor's Island on Friday, including soca superstar Machel Montano, versatile reggae singers Barrington Levy and Gyptian, and dancehall DJs Konshens and Assassin.
Brass Fest
Also at the Brooklyn Museum Friday night, soca veteran Bunji Garlin and his wife Fay-Ann Lyons will be headlining the Brass Fest, along with Brooklyn's own Lyrikal and soca group Skinny Fabulous.
Glow Party
Meanwhile, over in Queens at the Resorts World Casino, dancehall star Mr. Vegas will be performing with Machel Montano collaborator Patrice Roberts, and reigning Groovy Soca Monarch Olatunji, whose track "Ola" has been a major soca hit this year.
Sat., Sept. 5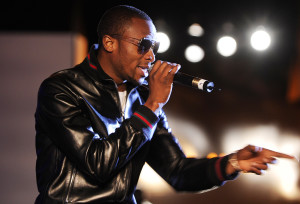 Sound Culture Fest
Taking place at Irving Plaza, the Sound Culture Fest is bringing together soca king Machel Montano with Nigerian rap star Dbanj. Coming just a couple weeks after the massive Afrobeats showcase headlined by Sarkodie at the Apollo, the Sound Culture Fest is another welcome acknowledgement of West African star power in New York, as well as a great chance to celebrate this year's West Indian Carnival.
Panorama
Also on Saturday, you can head over to the Brooklyn Museum for the annual steelband competition for the Panorama Championship Crown.
Sun., Sept. 6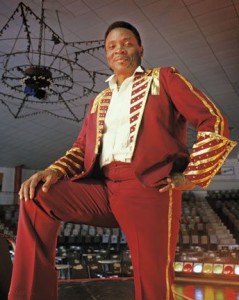 Dimanche Gras, A Tribute to Yesteryear!
This event at the Brooklyn Museum features performances by legendary Trinidadian calypso singers Mighty Sparrow and David Rudder, along with Antiguan calypso singer Sparrow, and Edwin Yearwood from the soca group Krosfyah.
Five Alarm Blaze
Over at Stage 48 in Manhattan, dancehall star Mavado is performing with 2014's Groovy Soca Monarch Kerwin Du Bois and Alan Cavé, a native New Yorker of Haitian descent who leads the kompa group Zin.
Mon., Sept. 7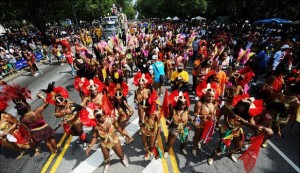 Carnival
The Carnival itself goes down on Labor Day. Stretching along Eastern Parkway in Brooklyn from Schenectady Ave. to Flatbush Ave. Extension, there will be Caribbean food vendors, floats, and lots of masqueraders. We hope to see you there!