Download Chancha Via Circuito's "The Semillas" EP and catch ZZK live! Wow!
The Semillas
EP (
The Seeds
), by Chancha Via Circuito released early last month on ZZK records does not come without ambiguity. Is it a musical metaphor for a truncated love affair, or actual Misiones jungle inspiration? Regardless, the music shudders and melts, rhythms pulling through a thick miasmic sea, fragments of melodies and their echoes colliding overhead. Sort of like Radiohead's
Kid A
left out in the sun too long, torn to pieces by the slow creep of the greenery. Definitely something worth checking out.
Semillas
is only a thin slice of ZZK Records' many eclectic offerings, and thankfully, New Yorkers will have a rare opportunity to hear some of the more recent sounds from the label this weekend. EL G, label manager and co-founder of ZZK, will be out spinning only the trippiest, hippest, most colorful sounds pressed to wax by one of South America's strongest (and strangest) aggregators of new musical talent. EL G will be at Bembe this Thursday, January 3rd and at BPM Studios (BomBeat) this Friday, January 4th. Be sure to read the small inspired story which belongs to this intriguing composition! Read and
download
the EP.
[soundcloud url="http://api.soundcloud.com/playlists/2898563" params="" width=" 100%" height="450" iframe="true" /]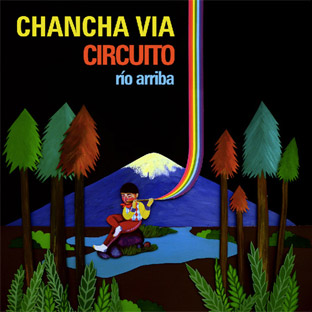 http://youtu.be/qMJmKxL9MwM