Celebrating Afropop's 25th... From Mexico City to Cuba and Beyond
We start out at the Vive Latino Festival in Mexico City to hear local legends Cafe Tacvba as they perform for 60,000 hysterical fans singing along to every word, enjoy the refreshing alt-norteño of Juan Cirerol, soul-stirring tunes from the captivating Carla Morrison, and driving electro-cumbia from Sonido San Francisco, just to name a few. Plus, exclusive interviews with Chilean sensation Astro, and Hello Seahorse frontwoman Lo Blondo. Then we jump to Cuba, to a special Afropop visit to Oriente, eastern Cuba to hear some of the amazing tumba francesa groups whose origins go back to those fleeing the Haitian Revolution and recreating their music in new ways in their new home.
Featured Artists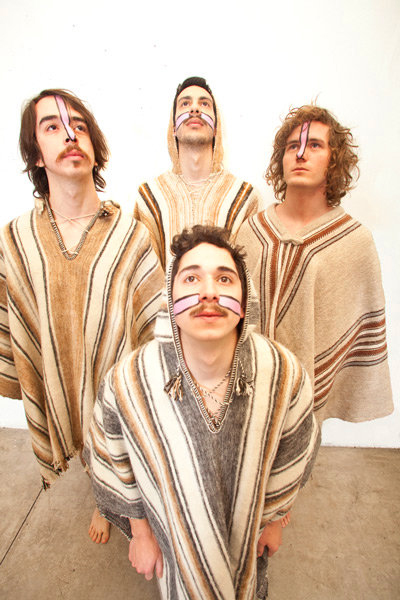 Psychedelic day-glo synthed out funfest? You betcha! The Chilean band Astro brings some serious fried pop goodness.
A collaboration between Cyprus Hill's percussionist Eric Bobo and DJ Latin Bitman, Ritmo Machine have crafted their own hard hitting take on Latin Rhythm and Hip-Hop Swagger.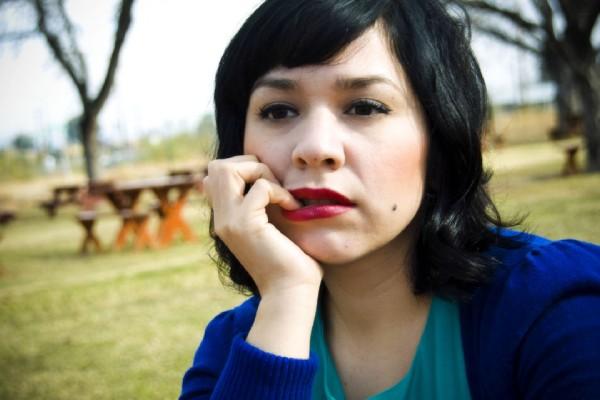 Carla Morrison is a Mexican singer/writer from Tecate, in Baja California. Starting her music career in the mid 2000's, she has since played in both bands and as a solo artist, receiving extensive praise for both.
A principle example of the burgeoning "Alt-Norteña" scene that is remaking Mexican corrido music, Juan Cirerol's impassioned playing and well-crafted lyrics have earned him the title of "El Poeta del Pueblo."
Venezuelan alternative rock band La Vida Boheme has exploded in popularity over the last few years. Started in 2007, their first full-length album, Nuestra, was nominated for two Latin Grammys.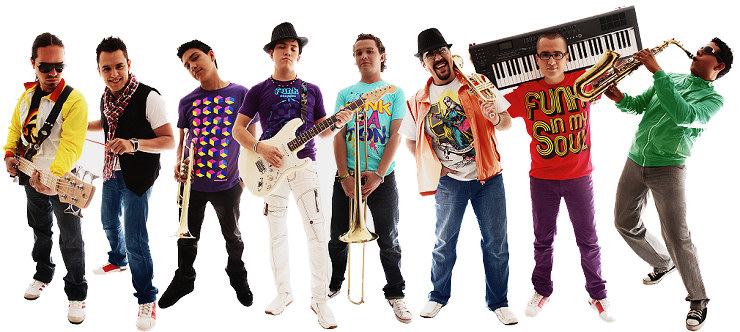 An eight-piece funk/disco band from Mexico City, Mamastroficos released their first CD, "En Formato Normal", produced by Mauricio Arcas from Grammy-award winners Los Amigos Invisibles.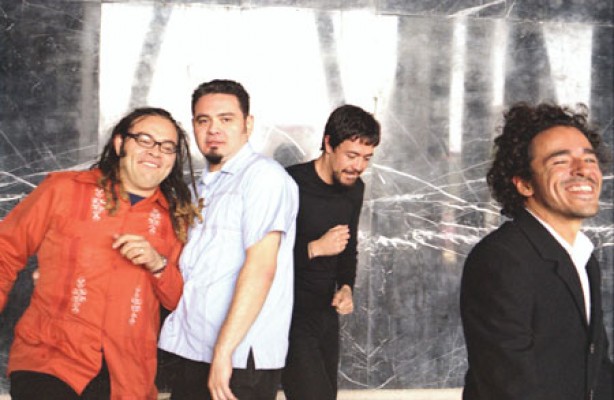 Started in the early 90's, Café Tacvba has been one of the most successful Rock En Espanol groups for over two decades. Over that period, their work has gone through a number of stylistic transformations, moving from funk and rap to incorporate more straight ahead rock as well as traditional Mexican folk music.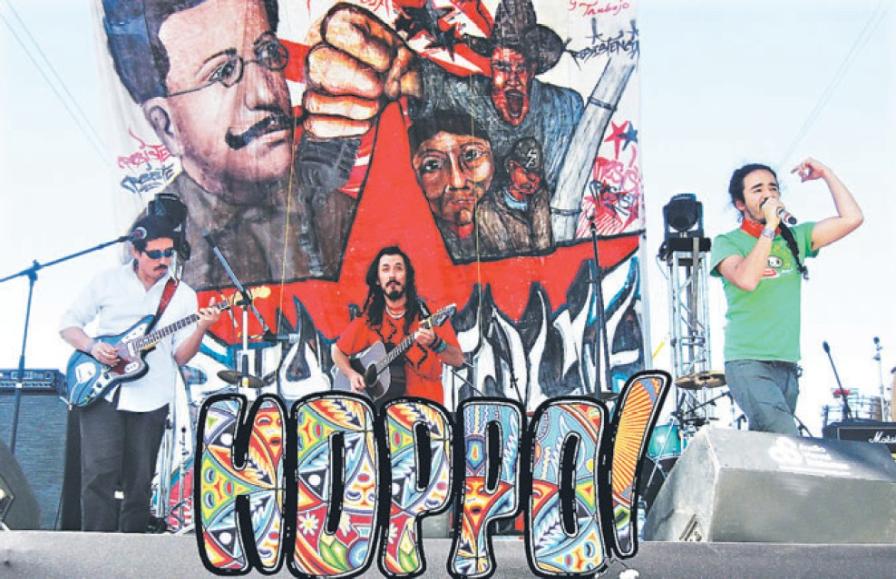 To further this exploration of Mexican folk music, Rubén Albarrán, the frontman for Café Tacvba, started the project HopPo. Eschewing original compositions, the album is comprised of covers of songs written by Latin American social activists during the 1960's.
Alternative pop/rock group Hello Seahorse has gradually grown to become one of the more prominent bands in Mexico. Singing in both English and Spanish, the group crafts well-made, vaguely psychedelic pop songs.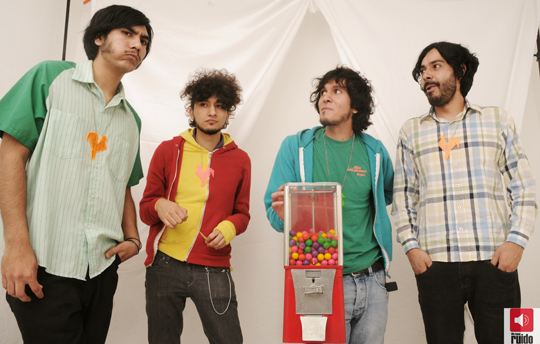 Mexican group Vicente Gayo mines many of the influences that seem to run through Latin American rock these days, bringing an twitchy, dance-oriented intensity to their punked-out jams.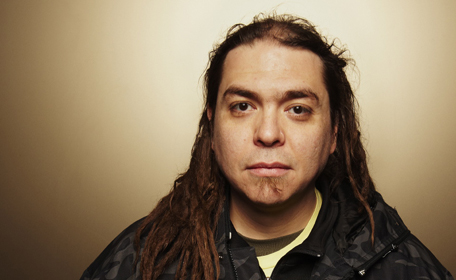 Toy Selectah needs less introduction for regular visitors to this site- the Mexican DJ's last few years have been a whirlwind of activity, working with everyone from traditional northern Mexican musicians to DJ prodigies 3Ball MTY . No matter who he is working with, Toy Selectah's music manages to fuse modern dance music with the organic feel of folk.
And now for a little taste of Afropop's journey to the Oriente section of Cuba...
Featured Artists
Blending aspects of Cuban son with Haitian and Jamaican music, La Familia Valera Miranda create vibrant, infectious rhythms that make them stand out from other groups of the Oriente reigon.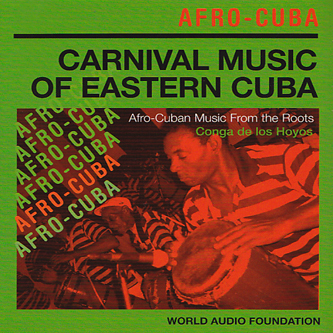 Congo De Los Hoyos' sound was one of the most surprising aspects of our trip. Featuring the oriental horn as their lead instrument and over 50 percussionists performing everything from car brake drums to hubcaps, Congo De Los Hoyos's carnival music is among the most distinct in Cuba.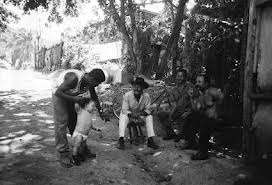 With a pedigree that includes such Oriente groups as Sonora los Tainos, Orquestra Liberación, Sones de Oriente en Chepin Choven, it's no surprise that El Diamante del Son's leader Felipe Labrada Hernandez assembled one of the most influential son bands of Cuba, deftly blending traditional and modern styles of the Cuban son sound.