Thursday, July 12 at 7:30 PM - 10:30 PM | Prospect Park Bandshell, 141 Prospect Park W, Brooklyn, New York 11215
MEET UP: Antibalas / Combo Chimbita / DJ Nickodemus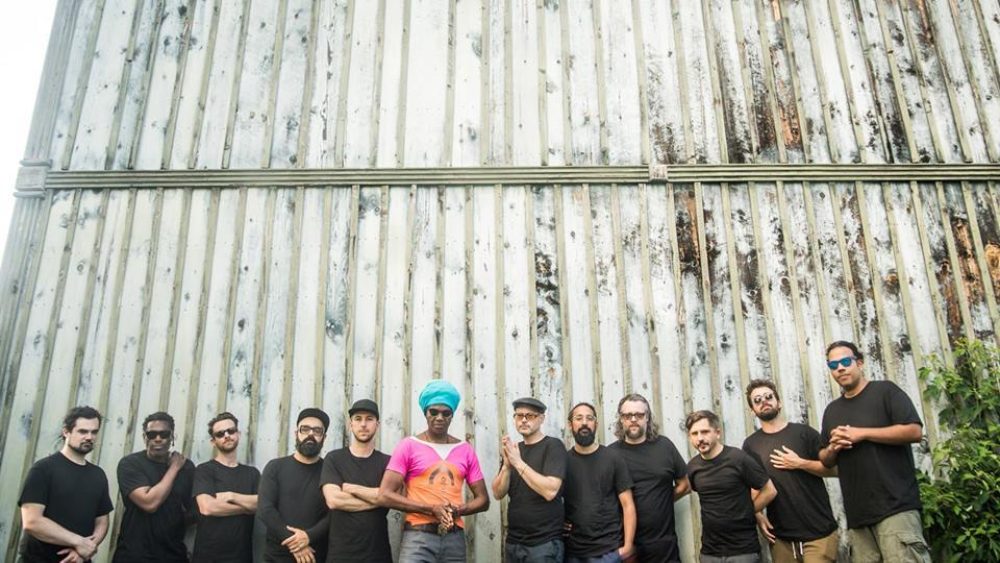 Afropop will be in the house for some of our favorite local acts-gone national. Come say hi at our booth in between Combo Chimbita's pan-Latin psychedelic stylings, before Antibalas's hot post-Afrobeat. We'd also like your input on what artists, countries, styles you'd like to see featured on next season's shows.
WHO:
The Brooklyn afrobeat juggernaut ANTIBALAS' live shows have become the stuff of legend. Last year's Where the Gods Are in Peace, released on the storied Bushwick label Daptone Records, "takes their lustral party vibes and adds layers of activist lyrics, satire and incendiary rhythms to create their strongest, and most politically charged, album to date." (Drowned in Sound) It marks the latest development for a band celebrating their 20th year of bringing the world a thunderous concoction of afrobeat, Latin dance rhythms, and good old American funk. "(Antibalas) does best when they've got a hip-to-hip crowd they can heat up by degrees—with ultra-tight Fela covers and original songs that might as well be." (Village Voice)
COMBO CHIMBITA opens up with high-energy, locally-sourced tropical dance music. The quartet of Colombian-New Yorkers released their debut record last year to critical acclaim—the swirl of cumbia, salsa, and reggae was called "a futuristic Afro-Latinx fantasy" by Fader. With DJ NICKODEMUS of Turntables on the Hudson fame presiding to get bodies warmed up, a global party is born in Brooklyn.
More info: https://www.bricartsmedia.org/events-performances/bric-celebrate-brooklyn-festival/antibalas-combo-chimbita-dj-nickodemus