November 30/7:00 p.m. | The New Victory Theater 209 West 42nd Street New York, NY, 10036
Circus Abyssinia: Ethiopian Dreams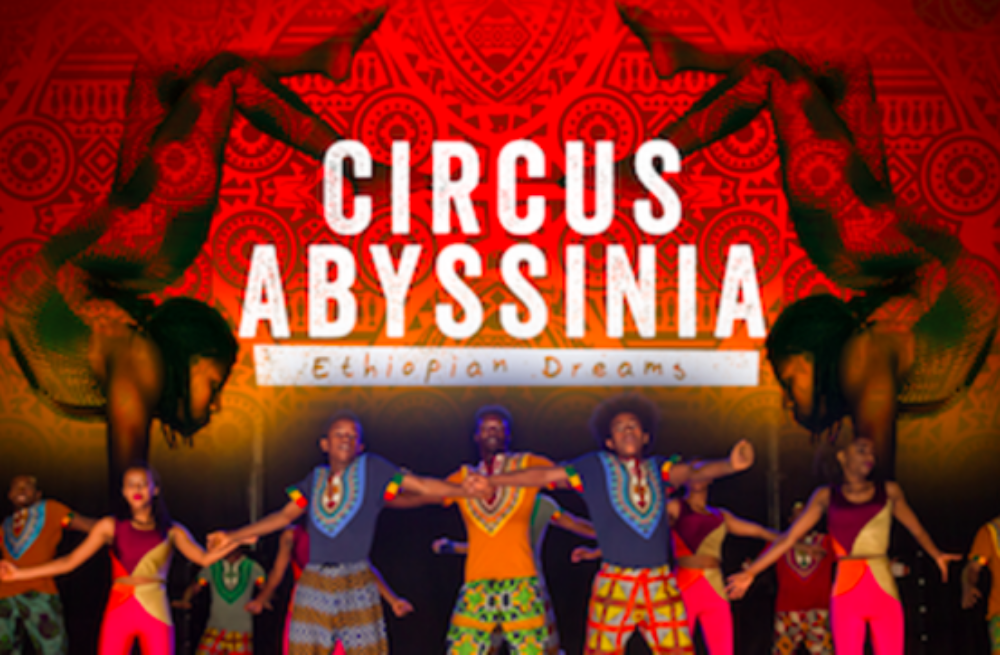 Click here for tickets and more information
As teens, brothers Bibi and Bichu Tesfamariam caught sight of a teacher juggling oranges on the school playground, and after joining in the action the pair haven't stopped since. Inspired by their own childhood dreams of joining a circus, the duo has sponsored Circus Wingate, a circus school in Addis Ababa, Ethiopia, since 2010. There, they discovered the talented Konjowoch Troupe and formed Circus Abyssinia, the first Ethiopian circus made by and for Ethiopian artists.
Bibi and Bichu hold the record for being the longest-serving act in England's Giffords Circus! Prior to developing CIRCUS ABYSSINIA: ETHIOPIAN DREAMS, the brothers traveled all over the UK with the acclaimed troupe for 11 seasons from 2002 to 2016.
The world-famous duo has dazzled audiences in dozens of countries from London's 20,000 seat O2 Arena to Japan's Fuji Rock Festival and in shows that span the spectrum of the circus arts, from children's television to Olivier Award-winning opera. Be sure to catch them in Tim Burton's upcoming film adaptation of Dumbo (2019).
The show will run from November 30 to December 30, 2018.