Doors at 9PM Show at 9:30PM, Sept. 25 | Joe's Pub 425 Lafayette St, New York, NY 10003
Delgres at Joe's Pub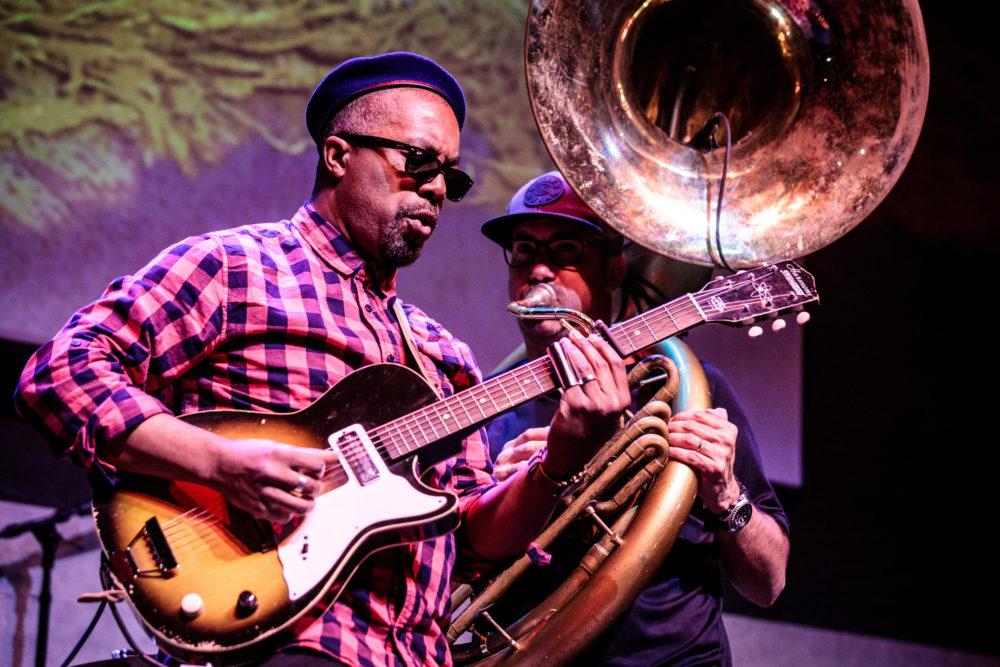 When Napoleon reinstated slavery in the Caribbean Island of Guadalupe in 1802 many people were exiled or fled, some of which went to New Orleans. It is from this perspective that Delgres, made up of Pascal Danae, Rafgee and Baptiste Brondy, revisits the blended songs, dances and tears of the long-lost, drifting souls of New-Orleans.
The powerful trio and missing link between French, caribbean and US cultures, otherwise known as the band Delgres, was formed by Pascal Danaë, Baptiste Brondy and Rafgee in 2015. That same year Delgres was awarded Best World Music Album at the Victoires de la musique (French "Grammy" awards).
Born in the Parisian suburb to Caribbean parents, Delgres frontman Pascal Danaë picked up his first guitar at age 15 beginning the journey of a globe-trotting musician who would one day share the stage with Harry Belafonte, Neneh Cherry, Peter Gabriel, Gilberto Gil,Youssou N' Dour, Ayo. Danaë has also recorded, co-written or sung duets with the likes of Morcheeba, Richard Bona, Souad Massi, Yael Naïm, Asa and Mayra Andrade (He wrote her single "We used to call it love.")
Delgres' sound is soaked in blues. though urban and open to the world, and sounds somewhere between Ali Farka Toure,Tinariwen and the Black keys.
Pascal Danae-Guitar and vocals
Rafgee- Sousaphone
Baptiste Brondy- Drums and vocals