July 15 | Warsaw 261 Driggs Ave. Brooklyn, NY 11222
En Orbita Festival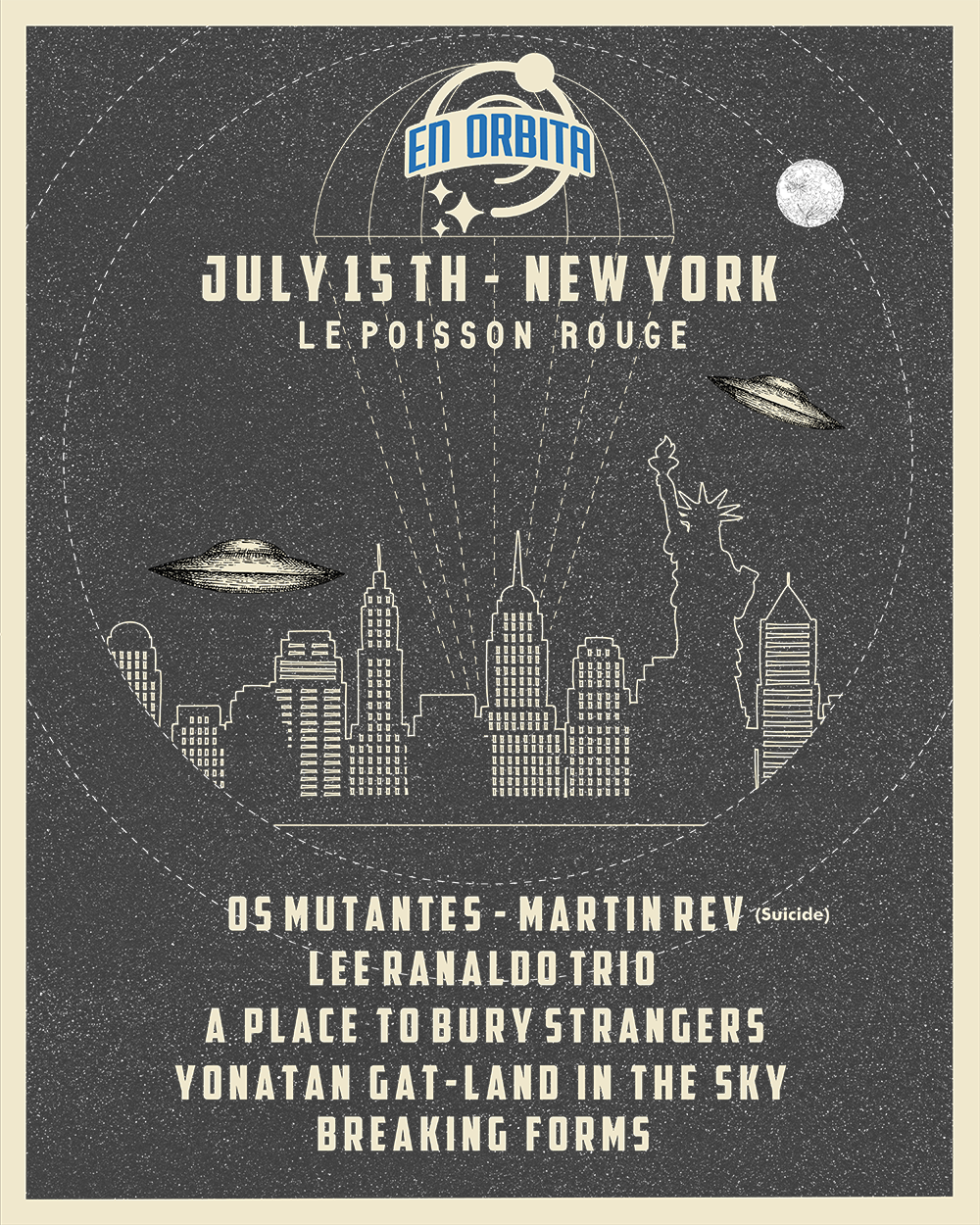 Tickets and more information. NOTE: It changed days and locations!
En Orbita was always intended to be a dialogue between science and music- an expression of how music connects across spaces, cultures... and potentially dimensions.


July 15 in NYC marks the third-ever edition of the festival, with a lineup for the ages. The festival will see performances from none other than the godparents of Latin American Psychedelia, Os Mutantes. Also sharing sounds is the outstanding and recently buzz-heavy Yonatan Gat- the former member of Israeli garage rock outfit Monotonix who recently has been captivating international audiences with his brand of spiritual noise (take a listen, you'll get it). Martin Rev from the legendary band Suicide will grace the space. A Place To Bury Strangers represents New York with their cerebral post-punk and Boston-based Chilean band Breaking Forms blesses the stage with what's been dubbed Bubbly Space Pop.

Alongside a quite otherworldly lineup, the festival will also include panels and exhibitions curated in collaboration with the MIT Media Lab Space Exploration Initiative. Nicole L'Huillier, a Chilean artist, architect, and musician will be presenting the work she's done with the initiative, which explores the connections between sound and vision, as well as what human expression means in outer space.

The festival will also, naturally, include music industry-focused dialogues with important figures in both local and international scenes.