Thursday, February 28, 2019 at 8 PM – 11 PM | BRIC 647 Fulton St, Brooklyn, New York 11217
Mélissa Laveaux and Son Little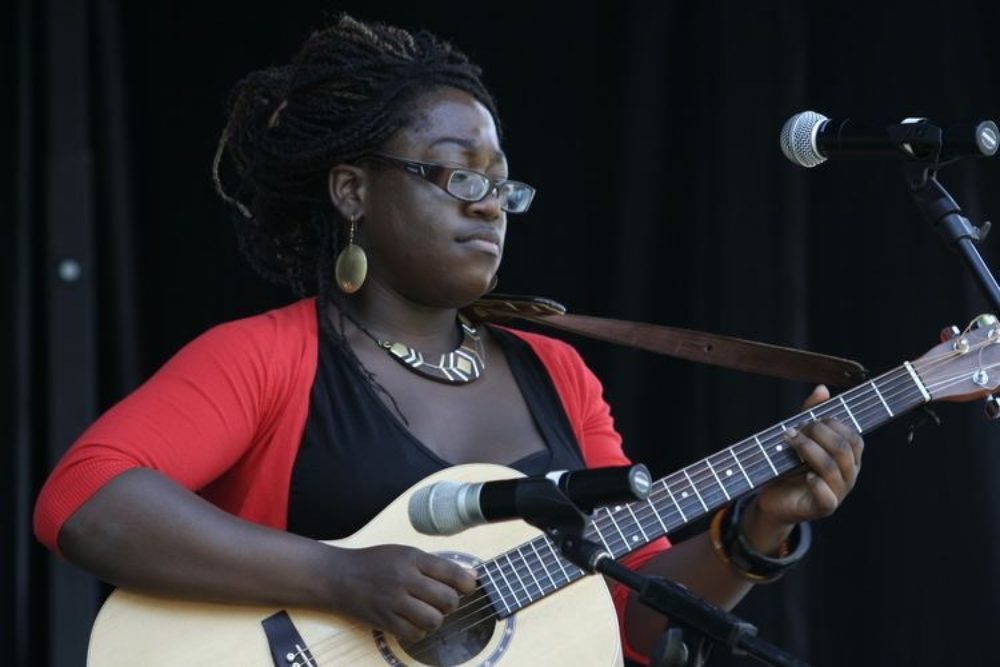 Melissa Laveaux isn't top billed on this show, but she is more relevant for our editorial purview, so let me just say she rules.
BRIC House Sessions: Son Little
THU, FEB 28 | 8PM
Doors & DJ Set by Freddy DeBoe at 7PM

There are many channels to Son Little's broadcast with varied stops on the dial, from blues to soul to funk to folk, with frequencies of Marvin, Otis, and Stevie in one amazing show.

His songs are deconstructions of the diaspora of American R&B. He deftly weaves different eras of the sound—blues, soul, gospel, rock and roll—through his own unique vision. Never forced, always smooth, each note a tributary on the flowing river of rhythm and blues. "[Son Little's] new album, called New Magic, is bumpy blues meets rooted R&B meets old school nu soul meets... well... magic" (NPR).

Mélissa Laveaux, a Canadian singer-songwriter and guitarist of Haitian descent, opens with a mix of roots, folk, and blues using her signature percussive finger-style guitar stylings and soulful vocals.

Known for his soulful rock 'n' roll saxophone sound, Freddy DeBoe has traveled the world Daptone Recording Artists Charles Bradley, Sharon Jones, and James Hunter Six, and he spins an all-vinyl DJ set of soul, blues, and beyond to start the night.


Media Partner: WFUV Public Radio

Photo: Anthony Saint James


Member Pre-Sale: 11/28 at 1PM
General On Sale: 11/30 at 10AM

Please note:
Doors & DJ Set at 7PM. Show at 8PM.
General Admission: Standing.