Saturday, February 2nd, 2019 8:00 PM | Pioneer Works 159 Pioneer St. Brooklyn, NY 11231
Mark Ernestus' Ndagga Rhythm Force at Pioneer Works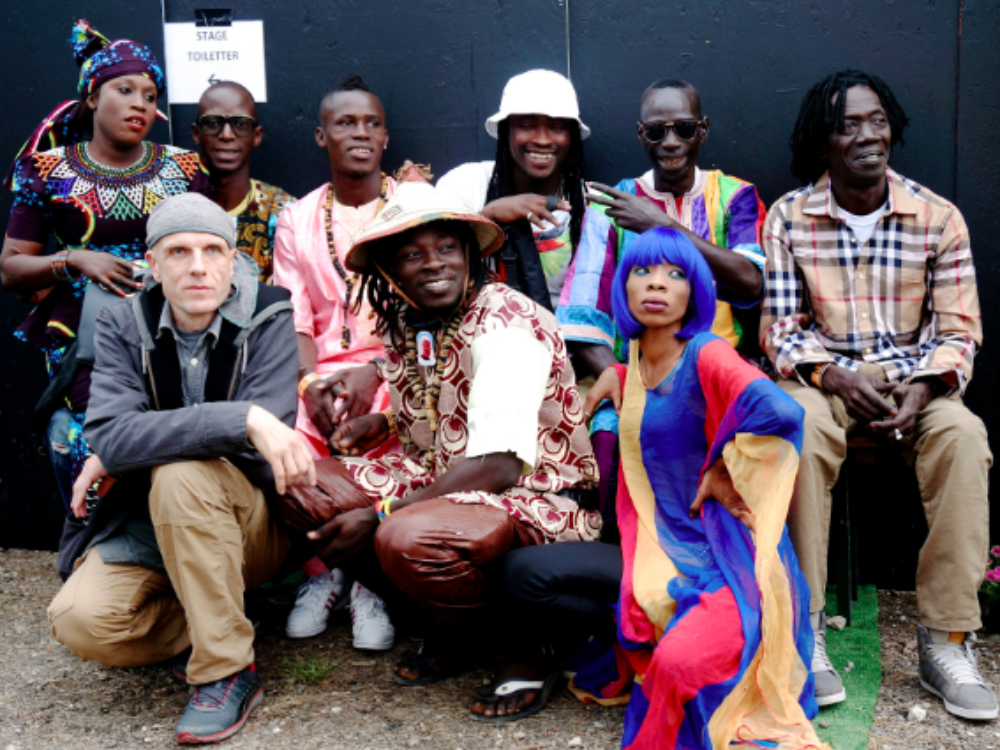 Senegal's Ndagga Rhythm Force makes its U.S. debut at Pioneer Works on February 2nd as a co-presentation by fellow nonprofit Blank Forms.
The show was originally scheduled for last August but some bandmembers were denied entry to the country. But it's a go now:
Mark Ernestus' Ndagga Rhythm Force is a collaborative project between a revolving assembly of Senegalese sabar musicians and German techno pioneer Mark Ernestus, their hybrid sound honed through many iterations of intercontinental exchange. Recording with Ndagga Rhythm Force, Ernestus provides crisp, bare-bones drum program editing as propulsive reinforcement for the musicians' dexterous cascades of syncopated sabar, drum kit, and talking drum percussion workouts that flutter across time. Dense polyrhythms interlock so tightly as to provide ample frequency space for the group's ethereal guitar, sequencer-like marimba synth, and vivid Wolof singing, intermittently dubbed with gentle ripples of delay by Ernestus. Frenetic, yet rooted in a lurching dubwise sensibility, their heady grooves exist simultaneously on fast and slow planes of movement, a rolling pulse at once ready for club transmission and cross-cultural communication.
Mark Ernestus is an innovator of electronic music who pioneered the genres of minimal and dub techno in the 90s. Having founded the legendary Hard Wax shop in 1989 as Berlin's first shop specializing in house and techno, collaborated with Jamaican singers for the more dub-oriented Rhythm & Sound project, and remixed the likes of Tony Allen and Konono Nº1, Ernestus has for 30 years engaged with Caribbean and African idioms on their own terms, creating symbiotic forms rather than the subjugating fusions of much "world music".