September 16/8:00 p.m. | 204 Varick St New York, NYC
Plena Libre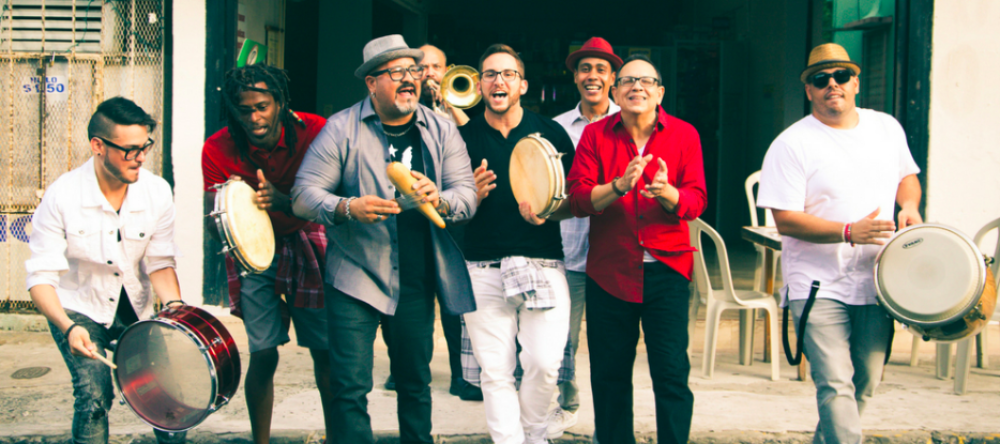 Click here for tickets and more information.
Plena Libre mix traditional Puerto Rican rhythms with modern Afro-Caribbean influences, and folkloric musical roots with contemporary compositions. These four-time Grammy Award nominees combine a hard-hitting horn section, master hand drummers, and lush three-part vocal harmonies into a modern blend. They've toured the world from Morocco to California and everywhere in between, and recorded with some of the biggest names in Latin music, including Eddie Palmieri, Papo Lucca, and Nestor Torres. Over the course of a 24-year, 15-album career, bandleader Gary Nunez and his orchestra have revived the once-dormant plena sound for a new generation, electrifying audiences with a dazzling spectacle of horns, drums, and dance.
Plena Libre infuses their contemporary Caribbean compositions with a deep sense of the unique indigenous musical traditions, known as plena and bomba, which developed on the island over a century ago. Unlike salsa bands, who usually only have two singers, Plena Libre features five vocalists singing in lush three and four-part harmonies; a musical representation of a traditional community gathering. Further giving their live performances a memorable standout quality, occasionally, the entire band will vocalize the percussion parts of the plena, creating an a cappella polyphonic polyrhythm. These artistic choices drive home the core of the tradition in an aesthetic that appeals to broad audiences and aficionados alike. With an aggressive, tight, yet sensitive style, which balances the traditional with the contemporary, the global and the local, Plena Libre creates a brand of music and live performance that is both profoundly Puerto Rican and universally appealing.