July 13/7:00 p.m. | Ford Amphitheater at Coney Island 3052 W 21st St Brooklyn, NY 11224
Tito Rojas / Andy Montañez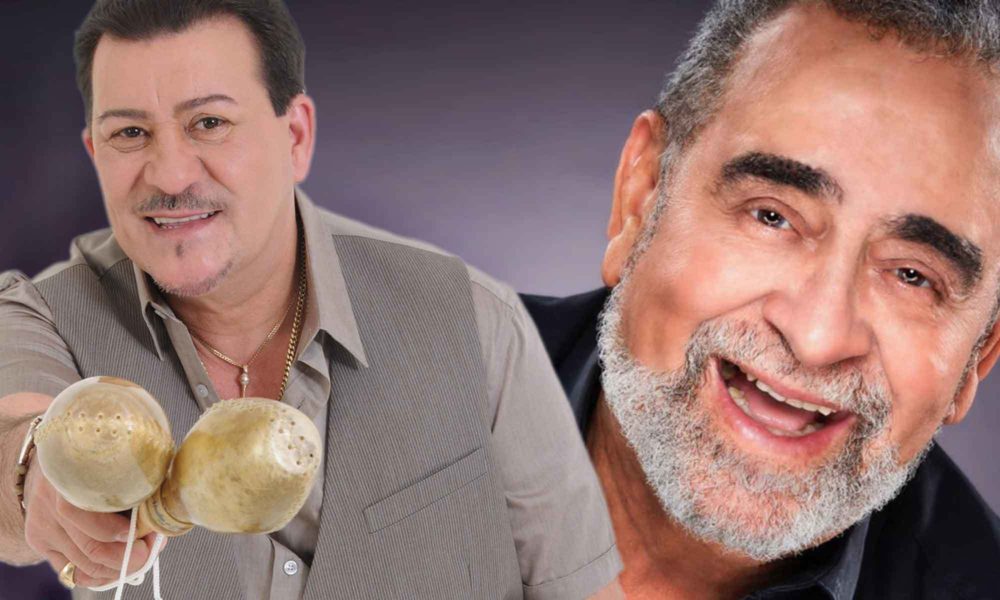 Two of Puerto Rico's most important salsa performers, Tito Rojas and Andy Montañez, will perform on a rare double bill.
In the 1970s, Rojas started singing as a member of Pedro Conga's Orquestra. Later, after being Borincuba's vocalist, the artist decided to go on his own, starting a solo career. By that time, Tito Rojas reached the charts with his song "El Campesino." In 1987, Rojas joined Luis Ayala's Orchestra, coming back as a soloist in 1991 with the release of Sensual, followed by 1992's Condename and 1994's A Mi Estilo. Rojas was also distinguished by the New York's journalist association ACE. -Drago Bonacich, Rovi
The Spanish influence on the music of the Caribbean is reflected in the sound of Puerto Rican vocalist Andy Montañez. Singing in a plaintive, high nasal tone, Montañez continues to expand on the musical traditions that originated among Hispanic farmers in the hills of Puerto Rico. Initially attracting attention as lead singer of El Gran Combo in 1961, Montañez joined the Venezuelan-based band Dimensi'n Latina, which he left in 1977 after three years to pursue a solo career. His band retains the instrumental lineup of El Gran Combo: two trumpets, two saxophones, bass, piano, and Latin percussion including conga, bongos, timbales, cowbell, and maracas. His latest release, Salsa con Reggaetón arrived in 2006. ~ Craig Harris, Rovi
Dos de los intérpretes de salsa más importantes de Puerto Rico, Tito Rojas y Andy Montanez, se presentarán en un raro programa doble.
En la década de 1970, Rojas comenzó a cantar como miembro de la Orquesta de Pedro Conga. Más tarde, después de ser el vocalista de Borincuba, el artista decidió ir por su cuenta, comenzando una sola carrera. En ese momento, Tito Rojas llegó a las listas con su canción "El Campesino". En 1987, Rojas se unió a la Orquesta de Luis Ayala, volviendo como solista en 1991 con el lanzamiento de Sensual, seguido de Condename de 1992 y A Mi Estilo de 1994. Rojas también fue distinguido por la asociación de periodistas de Nueva York ACE. -Drago Bonacich, Rovi
La influencia española en la música del Caribe se refleja en el sonido del vocalista puertorriqueño Andy Montañez. Cantando en un tono nasal quejumbroso y alto, Montañez continúa expandiéndose en las tradiciones musicales que se originaron entre los agricultores hispanos en las montañas de Puerto Rico. Inicialmente atrayendo la atención como cantante principal de El Gran Combo en 1961, Montañez se unió a la banda con sede en Venezuela Latin Dimension, que abandonó en 1977 después de tres años para seguir una carrera sola. Su banda conserva la formación instrumental de El Gran Combo: dos trompetas, dos saxofones, bajo, piano y percusión latina, incluyendo conga, bongos, timbales, cencerro y maracas. Su último lanzamiento, Salsa con Reggaetón llegó en 2006. ~ Craig Harris, Rovi