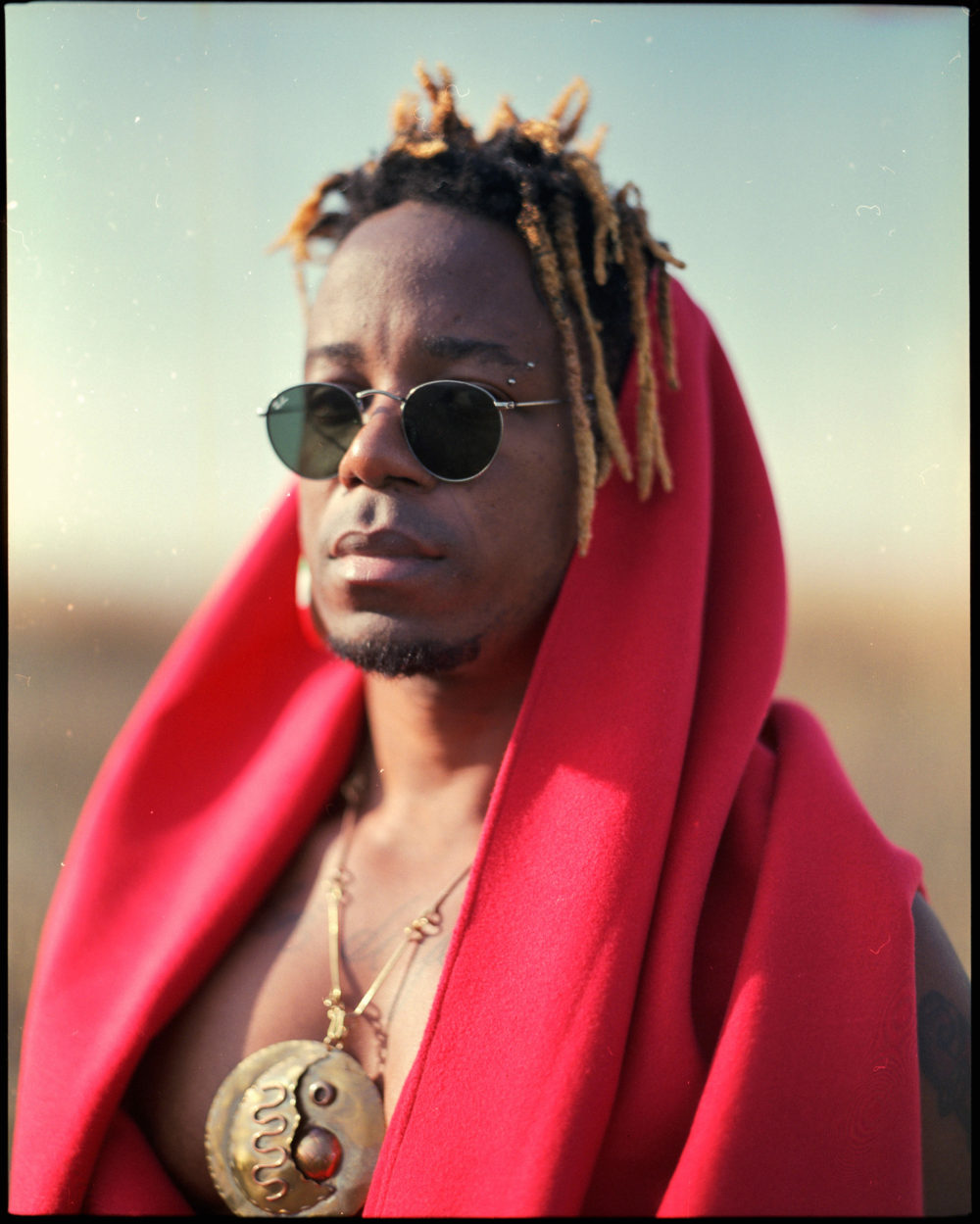 It is hard not to fall in love with the music of Cameroonian artist Blick Bassy. Whether you understand his lyrics or not (more on that later). he has a way of insinuating his way under your skin with vocal and compositional skills few can match. Not that he does anything spectacular or grandiose ; his voice is a very light alto with borderline falsetto techniques, a palm frond gently rustling in a tropical breeze. His tunes are of a style similar to artists like Cape Verde's Cesaria Evora or Waldemar Bastos from Angola, whose Lusaphonic traditions inform so much of the music of Brazil. In short, his songs kill you softly and with great subtlety.
"Light in spirit" should not be confused with "light in weight" however, as there is an inventiveness and muscular bedrock to Blick Bassy's music. Bassy is not afraid to step outside the confines of established definitions of what is called African music, that often defines the definer more than the artists. Produced by Renaud Letang (who has worked with Feist, Charlotte Gainsbourg, Manu Chao and many others), 1958 has a wide range of styles and colors, including solos from the cello, trombone and trumpet set in a rhythmic, sonic whirligig evoking Peter Gabriel and or George Martin's work with the Beatles, as much as Salif Keita or Youssou N'Dour. But it all makes integral sense as his gentle voice binds everything together, as does the message behind the whole album.1958 is a tribute to those who fought for Cameroon's independence from France in the 1950s.
We get a glimpse of the meaning in each song with a brief description, such as for "Ngwa" (Friend)—the first single—which tells us :Ngwa, you who fought for liberation, you who helped to forge our spirituality, you who gave your life for our liberties, you who sacrificed everything for our sovereignty, you are our Ngwa. Specific as they are, there is also a universality apparent in his words, as with "Kunde": In the shoes of Um NyobéI sacrificed myself for our country, and left you the alphabet that will allow you to rewrite our history. I also left seeds, baits so that you can build a better future.

If there is a punch that is pulled it is only one. Everything is sung in his native Bassa language, so it is unlikely that anyone other than some of his countrymen will understand the lyrics. For someone with such intense significance inherent in his words, it could be seen that not including interpretations of the lyrics robs the rest of us of both the message and the poetry of his writing. His P.R. company is probably pulling their hair out right now. Bob Marley, Angelique Kidjo and Manu Chao achieved success by being both clear and understandable. Blick Bassy has got everything else right; his music is beautiful and does in fact aurally enchant even as you wonder what he is singing about. Perhaps that is enough.

Click here for video: Blick Bassy, "Ngwa"