A Night With Caetano Veloso and His Sons at BAM
Caetano Veloso is proving that if you live as an iconoclast long enough, you'll end up a national treasure. Veloso's current tour with his three sons arrived in Brooklyn over the weekend, playing to a rapt and thoroughly charmed crowd at BAM.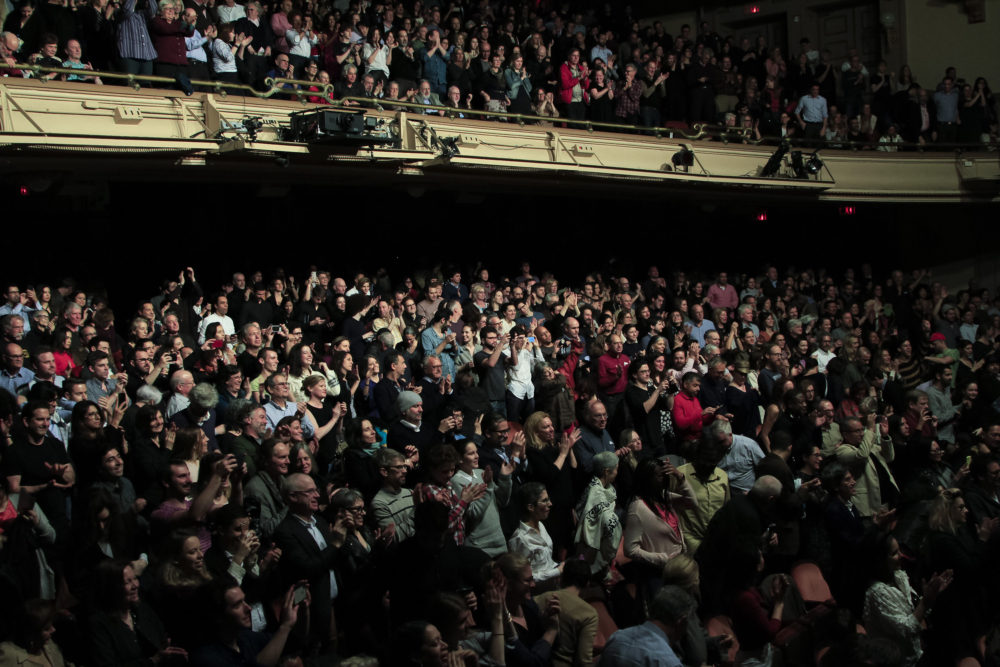 As an up-and-coming Tropicalia rocker back in the '60s, Veloso concerts ended with shouting matches against hostile crowds, and his politics saw Veloso and his friend and collaborator Gilberto Gil exiled from Brazil. But recently, the duo appeared on stage during the opening of the Rio Olympics, and went on a celebratory international tour. Caetano's songs form the backbone of the Tropicalia canon and the foundation for MPB, genres that are still growing in international acclaim in the internet era. And his three sons—Moreno, Zeca and Tom—all have budding music careers of their own.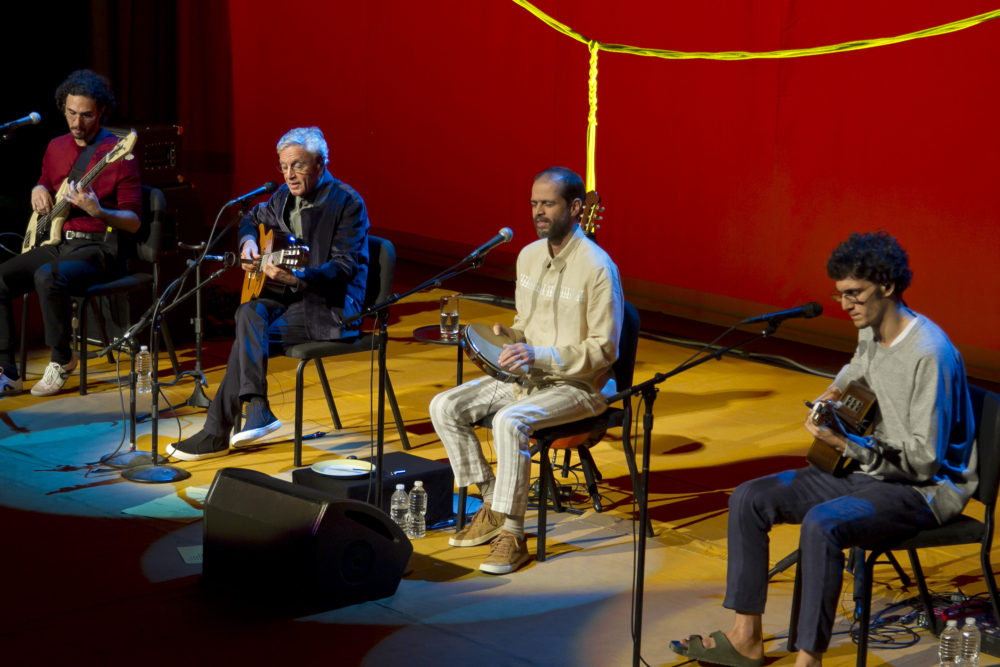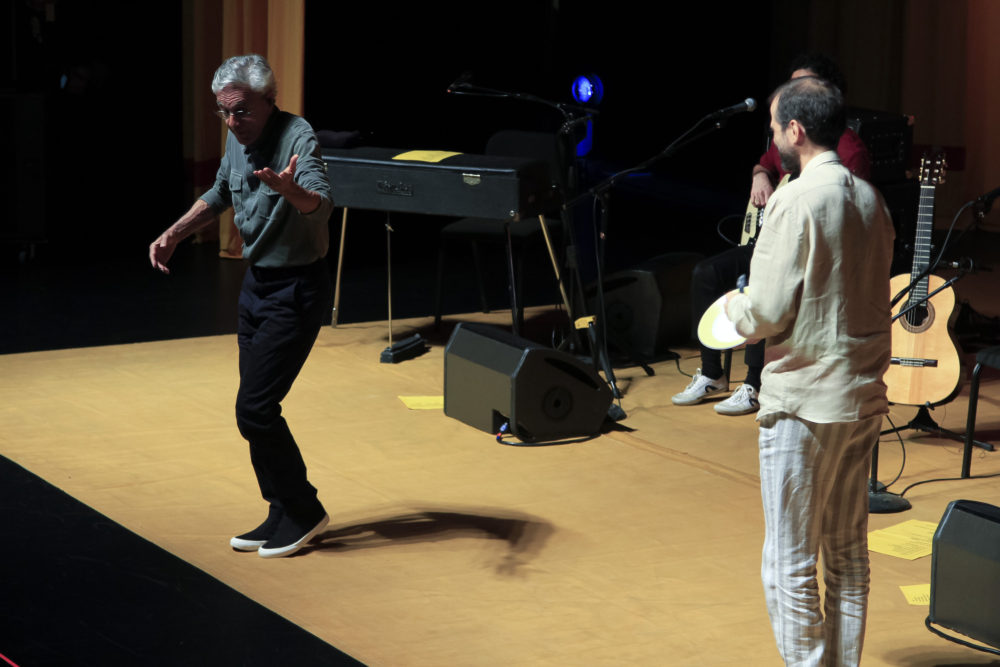 If being the son of a beloved artist comes with an immense amount of pressure, you couldn't see it when the quartet was on the stage. Each artist took his turn with his own songs, with the other Velosos forming the backing band, swapping guitars with a pandeiro, bass or Rhodes piano. The songs were fairly stripped down, letting the melodies breathe. Caetano may have made his name on Sgt. Pepper's-style psychedelia, but he got his start with Domingo, an album of bossa nova duets with Gal Costa, and he's never forgotten his roots. Although Caetano was the bigger star, his beneficent demeanor as one his sons played an original song, or even covered an old Caetano classic, brought the crowd right to where he was: happy and proud. Elder son Moreno might be the better known of the trio of Veloso Boys, thanks to his well-received Moreno +2 records, and his "Um Passo a Frente" was a definite highlight, although you got to hand it to Tom for his dancing.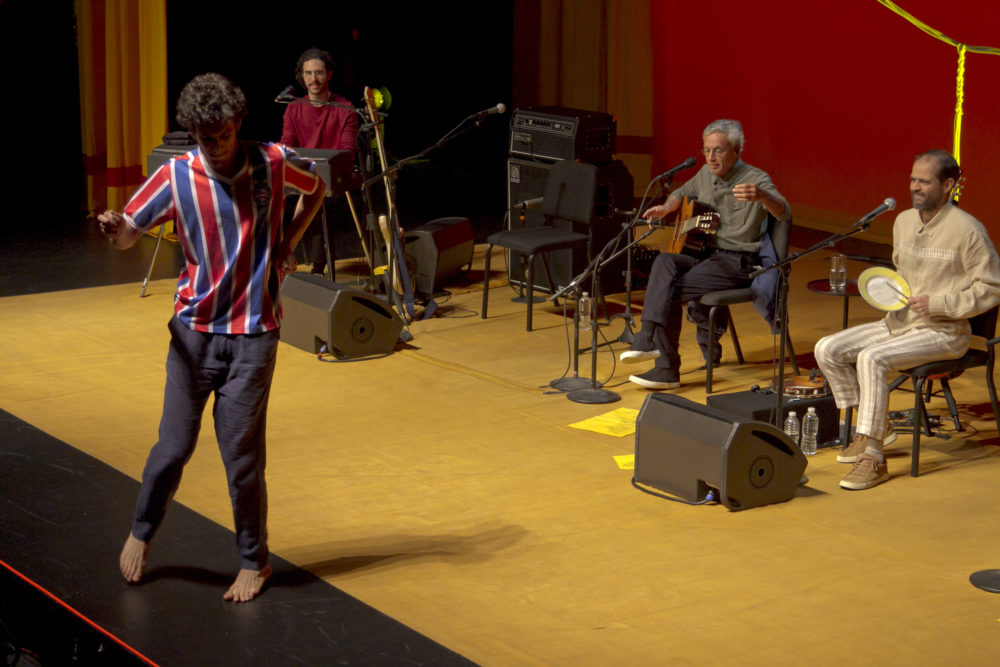 On a night of men sitting and softly playing guitar, it's maybe strange to praise the visuals, but in this case it's warranted. The set design was minimal—a handmade moon, a loping arc of rope and a mass of cloth hanging seemingly haphazardly—but incredibly dynamic. Each element could be lit in different colors and ultraviolets, each player could be featured in spotlight or backlit while on background.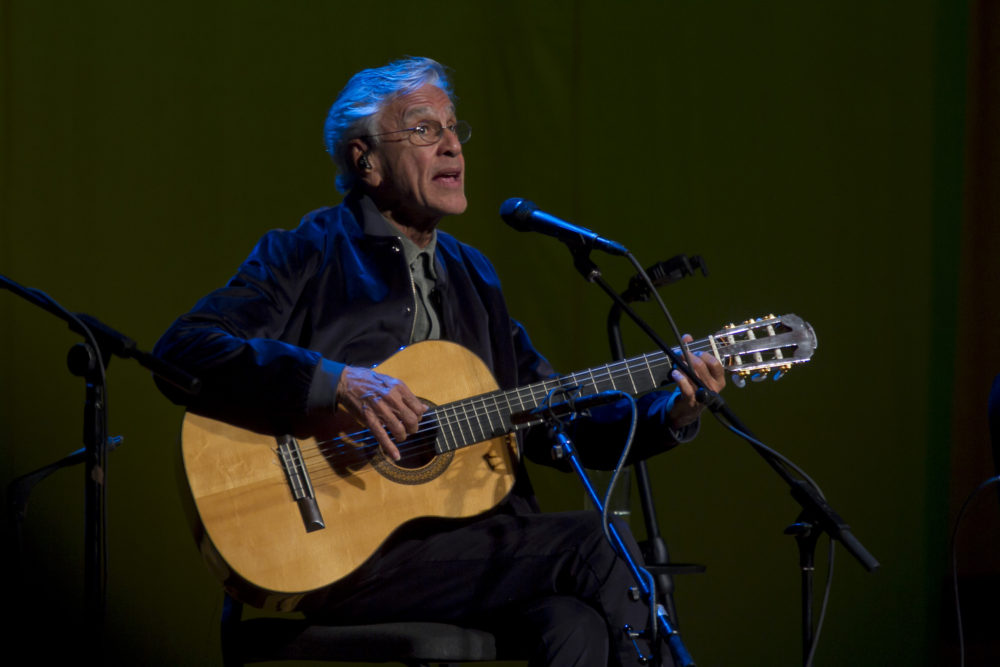 Caetano's music has aged gracefully and his legacy has only become more impressive. Seeing him as a proud father of three musical sons seems like it would almost be enough to make you jealous of the guy—but he's just too damn endearing to stay mad at.