A Night with Pedrito Martínez at DROM
Last week, I had the opportunity to immerse myself in the electrifying atmosphere of DROM. This raw and unpolished haven in the city's heart is lit by soft and inviting neon lights, making it the perfect destination for those who appreciate the pulsating rhythm of live music. I found myself surrounded by a diverse and vibrant crowd of individuals, each sharing a common passion for the captivating beats of Pedrito Martinez. The experience was unforgettable as I mingled with misfits and mavericks alike, all united by our love for music and the magic of the moment.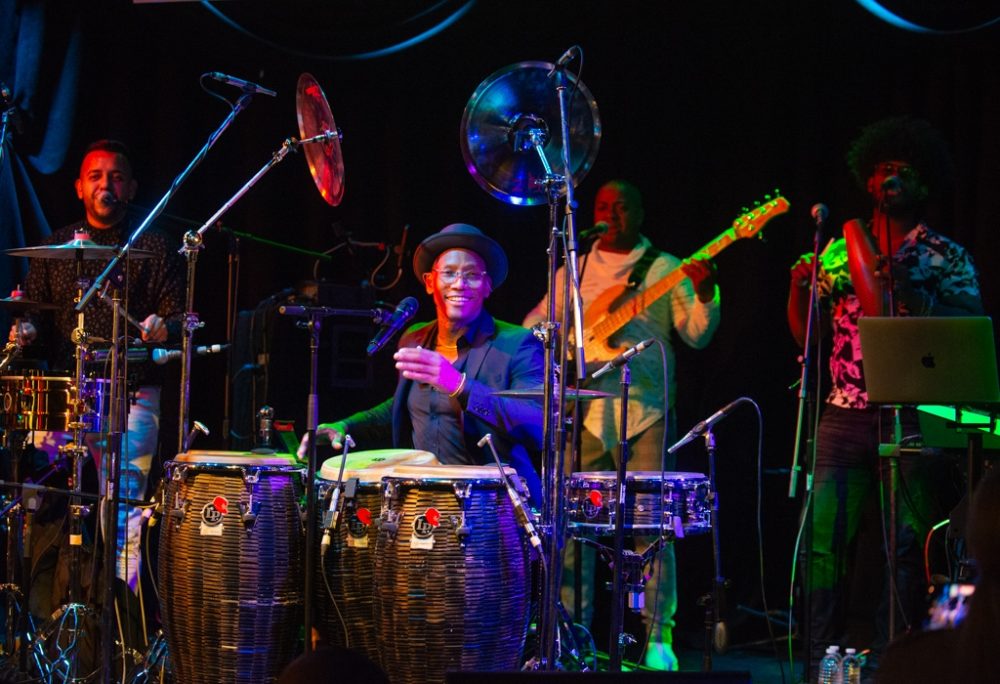 Martínez is an exceptional Cuban virtuoso and undoubtedly a master of percussion. His fingers move with unparalleled skill across various instruments, including the Batá drum, conga, cajón, timbale, and bongo drums, creating rhythms that transport you to another world. His commanding stage presence and impassioned voice captivate audiences. As a drummer, singer, dancer, bandleader, songwriter, composer, and educator, he is a seasoned maestro, possessing a rare breadth of talent that shines through in every performance.
A group of highly skilled musicians accompany him and work together seamlessly. Ariel Bringuez, hailing from Spain, plays the saxophone with an expressive style inspired by jazz. Jhair Sala, who comes from Peru, is a percussionist whose beats reflect a rich ancestral rhythm. Sebastian Natal, from Venezuela, provides a solid rhythmic foundation with his bass strings while the melodies dance on top.
The synergistic collaboration of their individual talents gave birth to a musical masterpiece that was simply breathtaking. The innovative combination of modern jazz and traditional Afro-Cuban rhythms created a truly captivating auditory experience that left the audience spellbound. Undoubtedly, the highlight of the evening was the prestigious and well-deserved recognition of Pedrito's remarkable talent with the Afropop Hall of Fame award, which left everyone in attendance in awe of his inspiring and unique musical genius.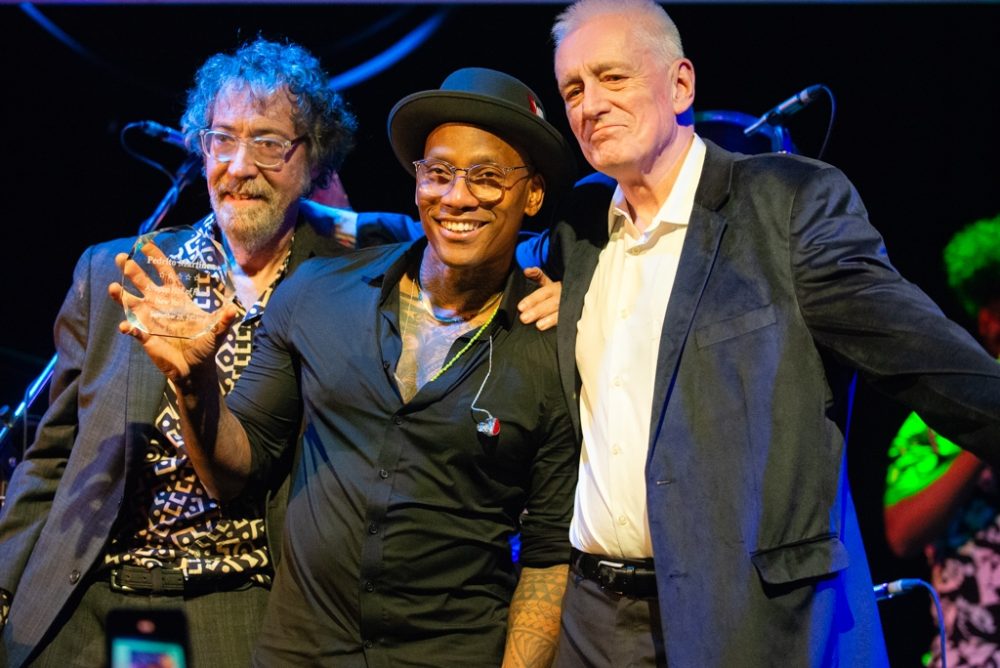 The audience, a vibrant reflection of the city's diverse spectrum, pulsed to the shared music rhythm, each individual a unique note in the night's rhythmic narrative. The dance floor became a realm of expression, dancers sketching stories with the sway of their bodies, some sharing the stage with the band in a joyous communal dance.

As the night matured, the enthusiasm within the room crescendoed. The rhythm stoked a primal joy among us, every beat seemingly erasing the space between, melding us into a shared euphoria that lingered well beyond the final note. The earlier recognition of Pedrito's mastery through the Hall of Fame award echoed through the beats, a rhythmic affirmation of shared celebration and honor.
Also join us for a night of musical magic on Friday, November 10th at SOBs in Manhattan. Hosted by Georges Collinet, the Afropop Dance Party features Samba Mapangala and DJ henri, celebrating the rhythms of Africa and its diaspora. The beats continue into the Caribbean Friday Party, with local DJs spinning reggaeton, reggae, soca, and dancehall hits. Don't miss this unique celebration of culture and euphoria. See you there! Learn More