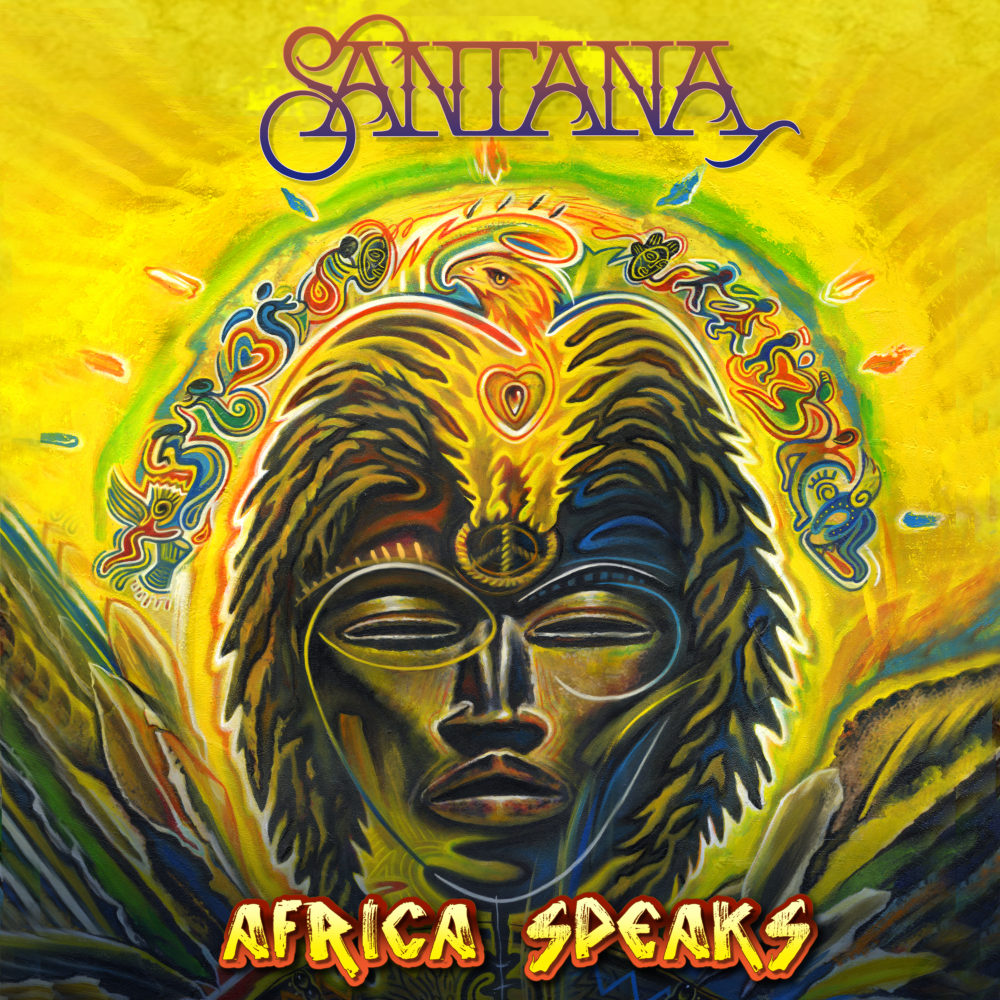 Carlos Santana returns with an album released today on Concord Records. After collaborations with the Isley Brothers in 2017, and a 2014 album that featured different singers on each track, Santana has teamed up with the Spanish singer Buika to form a more cohesive unit, and produce an album inspired by Africa. The result is an hour of dazzling vocals, Santana's trademark incendiary guitar lines and heady breakdowns. Does it sound much like Africa? Kind of depends on what you mean.
Santana's been doing this his whole career. The beating heart of Latin music is the clave rhythm pattern, which came to the Americas from sub-Saharan Africa. When Santana was replacing piccolos with flickering electric blues guitar on "Oye Como Va," the groundwork for this project--for a Santana Africa project--was being laid, however subliminally. When Santana and his band got to Rick Rubin's studio in Malibu to record Africa Speaks, it's not that they whipped out 49 songs in just 10 days without effort—the 11 songs that appear on the record feel open, free and playful—it's a lifetime of work coming together.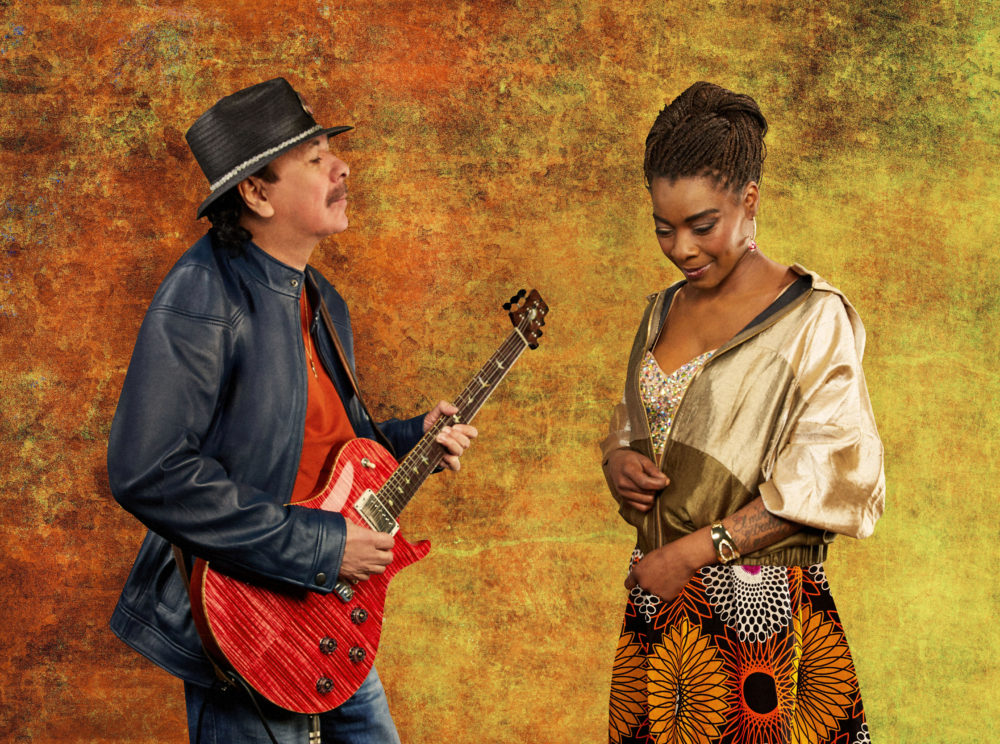 It's also, potentially, the sound of an artist taking her next step. Concha Buika, Spanish-born to Equatorial Guinean parents, is essentially the lead singer on Africa Speaks, and her voice is a more than capable counterpoint to Santana's trademark guitar pyrotechnics. I don't know who decided to leave Buika's name off the cover of this album, but even as someone who loves guitars and thinks singers get too much credit, I feel this is very much her record too. The Latin Grammy Award-winner sings on every track, and wrote the lyrics and melodies. I get that Santana is the bigger star (for now), and it sounds like the songs were partially written before she heard them, but her contribution is totally essential to the final record. Hopefully this garners her the attention she definitely deserves.
Though "inspired by the sounds and rhythms of Africa," it's not like Buika and Santana teamed up to do a bunch of genre exercises. There's no Santana and Tony Allen Afrobeat track, no ngoni solos. The only real instrumental deviation from a standard blues combo is the congas, but those and a cowbell aren't huge surprises on a Santana record. The sort of generic "African" signifiers—group chants midway through "Paraisos Quemados," a bass so far behind the beat that it comes in early on "Bembele"—don't really stand out all that much. Chant and rhythmic attention are, after all, elements of good psychedelic music.
I'd be interested to hear Santana talk about what African music he was listening to in preparation for this project, but like he points out, African music has always been in him and his output. It's probably telling that the most explicit reference to a specific music, the final track "Candomble Cumbele," refers to an Afro-Latin tradition. His identity as an artist is so fully formed that though he's proven himself by nimbly moving from collaborating with Miles Davis to teaming up with Rob Thomas, the end results are going to come out Santana, and Africa Speaks is no exception.
I'm certainly not complaining. I'm ready for 11 more Santana guitar workouts sparring with Buiko's full -throated vocals.
The slow burn on "Yo Me Lo Merezco" builds up and up after starting with a riff that I can't quite place, but sounds an awful lot like Mission of Burma's "That's When I Reach For My Revolver." The next song, "Blue Skies," starts even more sweetly with a piano line, and then turns from a jazzy showcase for Buika to a head-banging outro with Santana characteristically wailing on the wah-wah pedal. Need a slinky, sexy Latin song from these two? Shimmy down to track seven, "Break Down the Door." Want Santana to pluck out an almost-Nintendo-ready melody to put interludes in a Buika vocal showcase that goes from breathy to furious over a full-on stomp? "Los Invisibles."
Santana didn't have to reach far to get to Africa; it's cliché, but probably true that it was in him all along. But Buika? Getting her on the album makes it worth the journey.