Afropop Premiere: "Thingalene" by Tuareg Guitar Legend Abdallah Ag Oumbadougou
A classic of Tuareg guitar theatrics is getting a reissue: Abdallah Ag Oumbadougou's long-out-of-print album Anou Malane will be released by Sahel Sounds Sept. 6. The label has graciously agreed to let Afropop premiere a song from the album.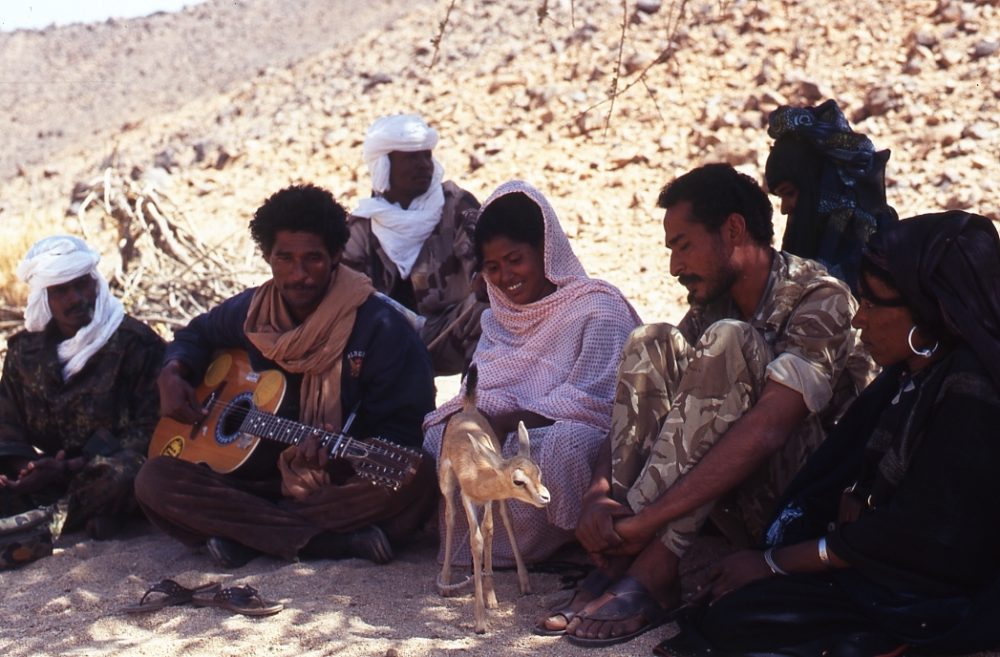 Per Sahel Sounds:
Originally released on cassette in 1995, Anou Malane is one of the first studio recordings of the Tuareg guitar genre. Recorded in Benin with Nel Oliver, a West African producer known for his work on a number of seminal boogie and Afro-funk records, combines the Tuareg guitar sound with programmed drum effects and backing synthesizer, transforming Saharan political ballads into Afro-boogie anthems for the discotheque. The resulting album went on to become a classic and pushed Tuareg guitar and the rebellion into the public consciousness.
Sahel Sounds' upcoming reissue of Anou Malane will be the first time the album has been distributed outside of Niger as well as the first time it has been released on vinyl or digitally.
The '80s sounds are much more prominent than on records by, say, Oumbadougou's protege Mdou Moctar for example, but regardless of production, it has that flickering melody jumping from vocal lines to guitar lines that makes what has been raising Tuareg guitar music's international profile more and more.
The album is available for presale from Sahel Sounds here. We can't wait to hear it.