Afropop Worldwide's Summer 2019 NYC Free Concert Guide
6/13 6 p.m. Big Freedia / MIKEQ X QWEEN BEAT / Batekoo SummerStage
6/23 6 p.m. Jesse Royal/Kabaka Pyramid/Max Glazer SummerStage/Von King Park (Brooklyn)
6/26 7:30 p.m. Chucho Valdés/Dafnis Prieto Si o Si Quartet Celebrate Brooklyn!
6/28 7:30 p.m. Celso Piña/Dos Santos/Riobamba Celebrate Brooklyn!
6/29 7:30 p.m. Los Hacheros Midsummer Night Swing, Lincoln Center
6/30 6 p.m. Buika/A-Wa/Blick Bassy SummerStage
7/4 6 p.m. Bobby Valentín Orchestra, Midsummer Night Swing, Lincoln Center
7/5 7 p.m. Mighty Sparrow/CASYM Steel Orchestra SummerStage/Springfield Park (Queens)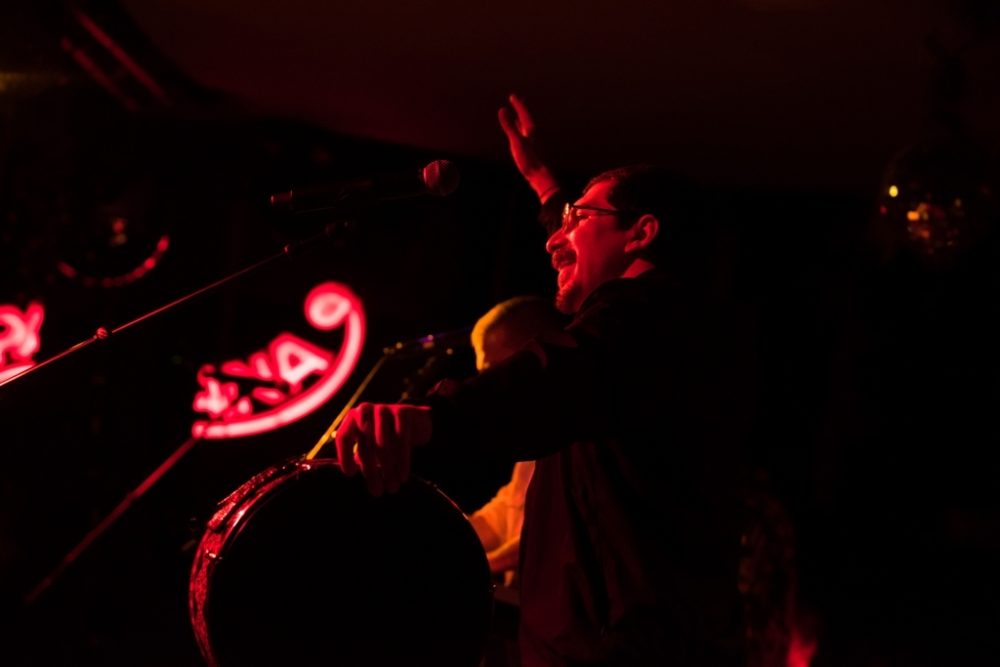 7/6 6 p.m. Oddisee/47Soul Celebrate Brooklyn!

7/7 6 p.m. Mr Eazi/Efya/Blinky Bill SummerStage
7/7 6 p.m. Tabou Combo/Lakou Mizik SummerStage/Springfield Park (Queens)
7/10 6 p.m. LAMC: Ximena Sarianana/ILE/Nathay Peluso SummerStage
7/12 7:30 p.m. LAMC:Gaby Moreno/Enjambre/El David Aguilar Celebrate Brooklyn!
7/13 7:30 p.m. Salif Keita/Courtnee Roze Celebrate Brooklyn! (NB: We'll be inducting Salif Keita into the Afropop Hall of Fame on stage).
7/14 3:30 p.m. Ranky Tank/Railroad Earth SummerStage
7/19 7:30 p.m. Burna Boy/Sampa the Great Celebrate Brooklyn!
7/27 6 p.m. Alceu Valença/Cordel Do Fogo Encantako/LABAQ SummerStage
7/28 3 p.m. Magic System/Smarty/Selma Uamusse SummerStage
7/28 7 p.m. Caribbean Cultural Center: Las Caras Lindas de Mi Gente Negra featuring Moncho Rivera, Cita Rodriguez & Su Banda, Carlito Padron & Su Banda, and Bombazo Dance Company/ Lincoln Center
7/31 11 a.m., 8 p.m. Fela! The Concert SummerStage
8/2 6 p.m. Garifuna Collective / Wabafu Garifuna Dance TheaterSummerStage/Crotona Park (The Bronx)
8/10 6 p.m. VP Records 40th Anniversary: Elephant Man/Junior Reid/Estelle/Raging Fyah SummerStage

8/8 7:30 p.m. OkayAfrica: Gold & Soul/Adekunle Gold Lincoln Center
8/10 6:30 p.m. Bomba Estéreo/Delsonido Celebrate Brooklyn!
8/11 6 p.m. Eddie Palmieri/Baby Power SummerStage/East River Park (Manhattan)
8/18 6 p.m. The Wailers' Julian Junior Marvin SummerStage Marcus Garvey Park (Manhattan)
8/18 6 p.m. La Sonora Ponceña/Jose "El Canario" Alberto SummerStage, Ford Theater (Coney Island)
8/25 7 p.m. La India/Cimafunk SummerStage

Note: All concerts listed here are free but your contributions to the presenters to help keep the music coming year after year are always welcome!
All SummerStage shows, except noted, are at Rumsey Playfield in Central Park (near 72nd St. and 5th Ave.)
All Celebrate Brooklyn! shows are at the Prospect Park Bandshell (9th St. at Prospect Park West)
Visit individual festival websites for more information and complete listings.
See afropop.org/events for Afropop's complete, ongoing NYC events listings, including free and ticketed shows.
Compiled by Afropop Worldwide, the Peabody Award-winning public radio program from PRX and website (afropop.org) dedicated to the recognition and enjoyment of the contemporary music cultures of Africa and the African diaspora.
You can subscribe here to our free weekly Afropop e-Newsletter, loaded with audio programs, videos, features, reviews, event news and more.
Afropop Worldwide is a 501c (3) non-profit organization. Financial contributions are tax deductible.