Behold: Sharhabil Ahmed, King of Sudanese Jazz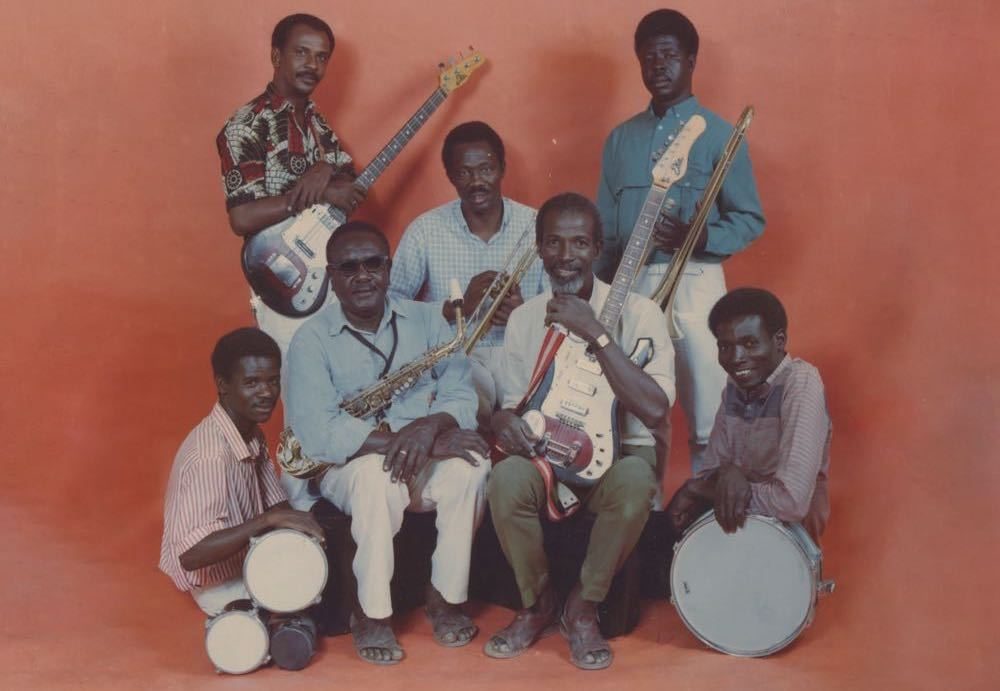 Sharhabil Ahmed holds the title of "King of Sudanese Jazz"—not figuratively, either: he won a contest. But if you're expecting vaguely "Sudanese" sounding versions of "My Favorite Things," recalibrate, because Ahmed's music is absolutely rollicking, by the king's decree.
Afropop is proud to premiere "Zulum Aldunya," from the upcoming album The King of Sudanese Jazz, coming out July 10 on Berlin's Habibi Funk label.
Right? You can preorder the album right here (and since, in honor of Juneteenth, all of Bandcamp's proceeds are going to the NAACP Legal Defense Fund, today's a pretty good day to do so).
Starting way back in the mid-20th century in Congo, "jazz" was a word that, on the continent, signified modern, exciting music. Born in 1935 and coming into his own in the '60s, Sharhabil set out to modernize Sudanese music, with Western instrumentation and influences.
In a 2004 interview for Al Ahram Weekly, Sharhabil laid it out thusly:
"[...] Haqiba music, you know, was traditional vocal music with little accompaniment beyond a tambourine. When our generation came in the 1960s, we came with a new style. It was a time of worldwide revolution in music. In Europe, the rhythms of swing and tango were being replaced by jazz, samba, rock 'n' roll. We were influenced by this rejuvenation in Sudan, too," he said. "I started out by learning to play the oud and traditional Sudanese music, and got a diploma from the music institute of Khartoum University. But my ambition was to develop something new. For this, the guitar seemed like the best instrument. Western instruments can approximate the scales of Sudanese music very well. After all, a lot of Western music is originally from Africa."
The fusion is about as potent as they come, I'd say—melding the intricate melodic lines of the Arabic world with sub-Saharan influences and that playful stop-start-and-jangle of still-brand-new music coming out in the U.S. at the time, replete with harmonies.
With the help of the now-in-his-80s Sharhabil Ahmed, Habibi Funk was able to find and clean up enough tape for a full-album full of rolling snare fills and saxophone trills—I've listened to the dulcet-voiced "Aziza" on repeat for an hour at a time, and I think I've got another hour coming up after lunch. If you'll excuse me, I have some preordering to do.