Best of The Beat on Afropop: Youssou N'Dour
Our first Beat reprint is from volume 6, 1987. The young Youssou N'Dour was in the U.S. for the first time, when Peter Gabriel brought him on board to open his So tour and to introduce the Super Etoile band to the world. Youssou had just arrived in Los Angeles from Tucson, Arizona, where he was enthralled to encounter America's West, and the cowboys he knew only from movies. He'd managed to acquire a Stetson hat, as you can see from the cover image, and cowboy boots, pronouncing himself "the cowboy from Dakar." A live recording, in the same year and tour, entitled Fatteliku: Live in Athens 1987, has just been released by RealWorld Records and is reviewed here by Banning Eyre for Afropop.org.
Here's the video from that concert, "Immigres" Live in Athens 1987:

And Youssou has returned to North America for another international tour in 2015, appearing in Mesa, AZ Nov. 5, Los Angeles, Nov. 6, Berkeley, CA Nov. 7, Seattle, Nov. 8, Vancouver, Canada Nov. 10, Montreal, Nov 12, Toronto Nov. 13, Ann Arbor, MI Nov. 14, Columbus, OH Nov. 15, and Washington DC Nov. 17. Rosemary Pritzker's report on his Nov. 1 New York performance can be seen here.
CLICK HERE TO READ OR DOWNLOAD PDF: Beat6#1Youssou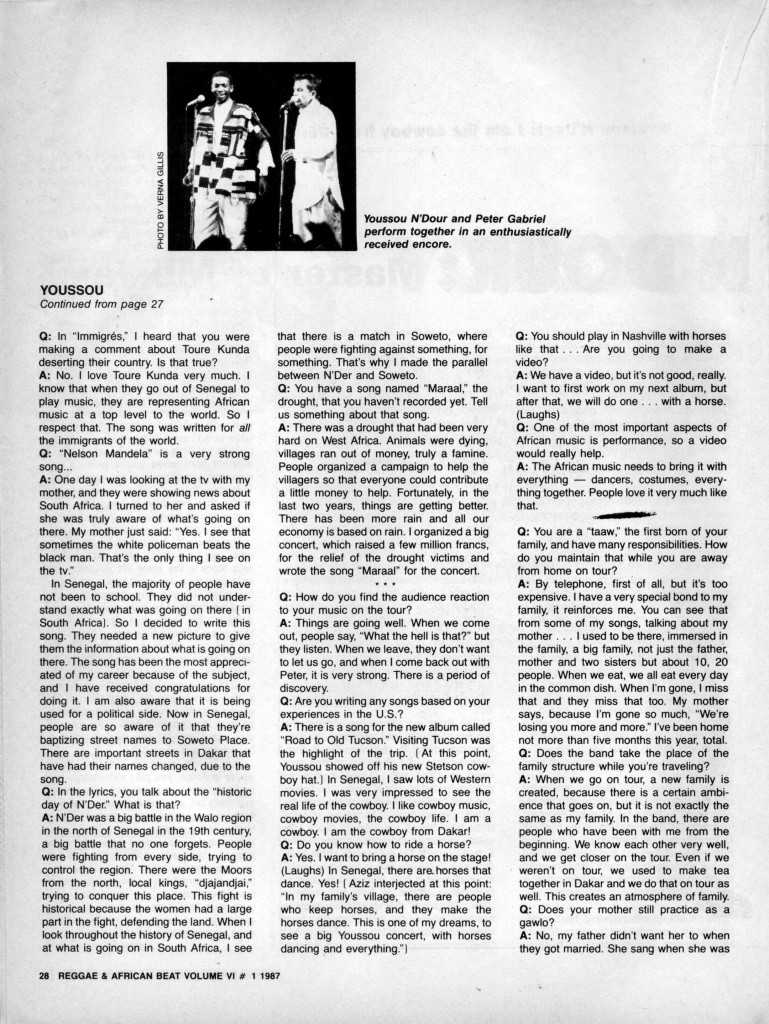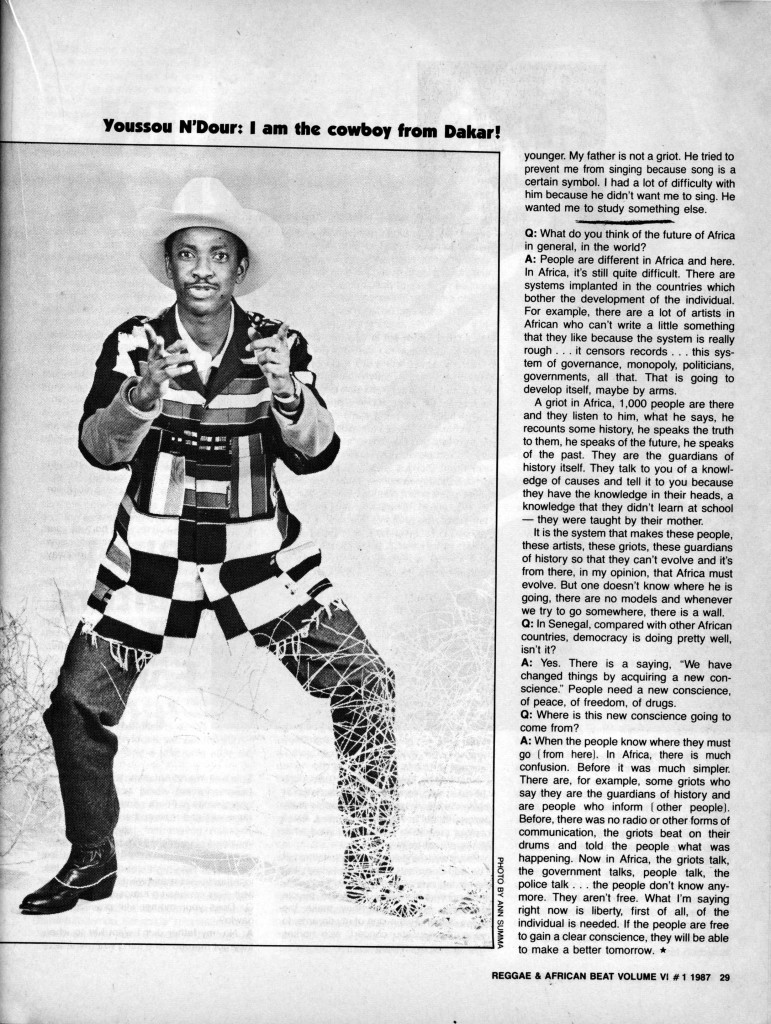 More from The Beat on Youssou N'Dour in volume 13, 1994. CLICK HERE TO READ OR DOWNLOAD PDF: Beat13#5Youssou94