Best of The Beat on Afropop: Antibalas--The Afrobeat Goes On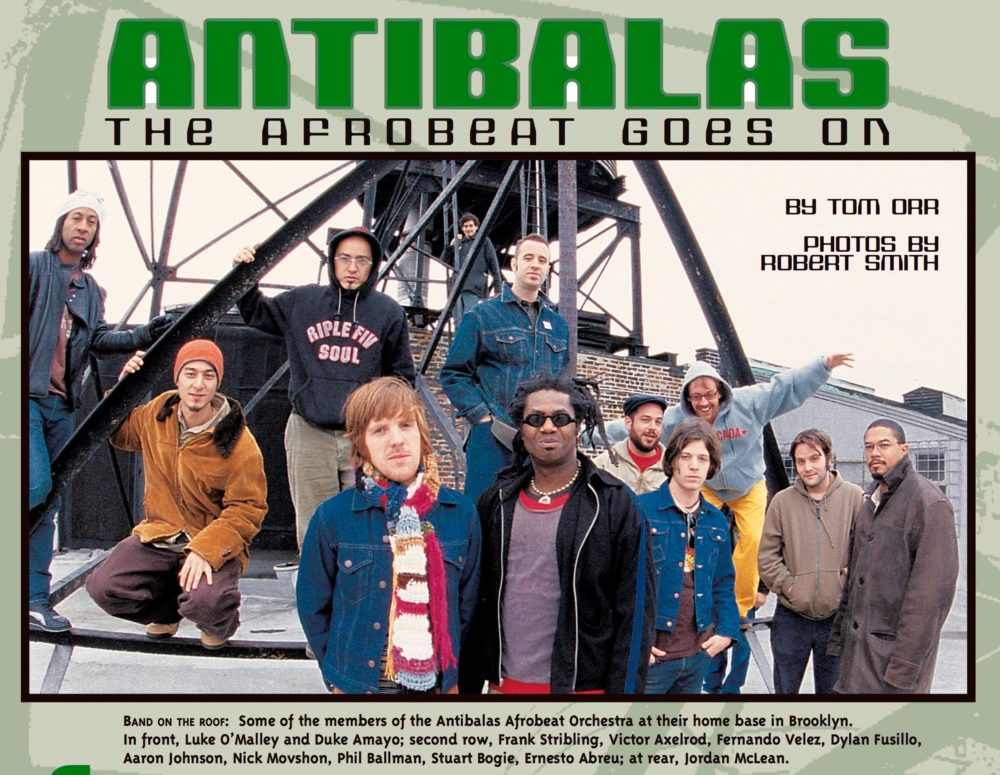 The powerhouse Afrobeat ensemble that should be no stranger to Afropop listeners and readers of this website, Antibalas is appearing this Thurs., July 12 at Celebrate Brooklyn. Following the New York date, the band continues on for shows in California and Virginia.
Afrobeat became a movement unto itself following the untimely death of Fela Kuti in 1997 at age 58. Aside from the Fela-associated bands led by Femi Kuti, Seun Kuti and Tony Allen, there was a subsequent emergence of a number of U.S.-based groups, among them Kokolo (2001), Chicago Afrobeat Project (2002), Akoya Afrobeat Ensemble (2002), Souljazz Orchestra (2002), and Chopteeth (2004).
But first out of the block was Antibalas, formed in New York in 1998, the group with the most longevity and arguably the most success to date, with participation in the award-winning Fela! Broadway theatrical production, and a substantial catalog of albums.
Antibalas made the cover of The Beat in 2002, with an interview by Beat contributor Tom Orr with bandleader Martin Perna. The feature also includes Carter Van Pelt's wrap-up of Antibalas' multiple side projects; his review of the then-newly released album, Talkatif; and a rundown of significant Afrobeat albums set to be released in 2002 by Tony Allen, and various-artists compilations Nu Afrobeat Experience, and Red Hot + Riot.