Best of The Beat on Afropop: Bob Marley at Zimbabwe Independence Celebration, 1980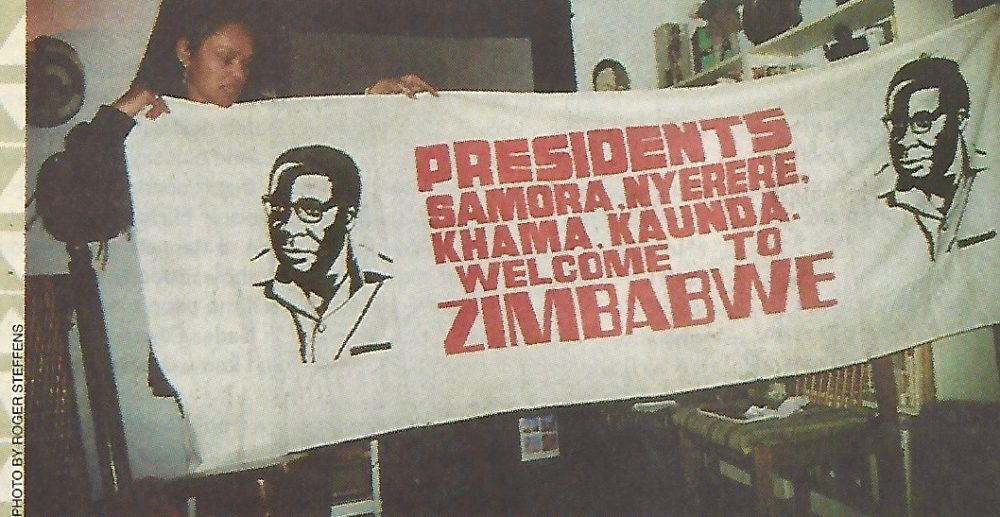 Zimbabwe Victorious: Bob Marley's African Triumph
In 1998, The Beat published Roger Steffens's extensive interview with Dera Tompkins, who was present in Harare—then colonial Salisbury, Rhodesia—when the British flag was lowered, and the flag of the newly free black-led African nation, Zimbabwe, was raised.
As part of the independence celebration, Bob Marley and the Wailers were invited to perform on April 18 before a jubilant crowd of thousands. Friends for years, Dera became the de facto host to Bob and his entourage during his time in Zimbabwe. Tompkins relates the story behind the story as she played a crucial role in Marley's most triumphant moment: standing before a stadium filled with dignitaries from 100 countries and 35,000 newly free Zimbabwe citizens, following a devastating seven-year war for freedom from 90 years of colonial oppression.
Marley's music was well known in Zimbabwe, and especially inspired the freedom fighters in the bush. Marley took their cause deeply to heart, identifying with them as fellow revolutionaries, as described in the lyrics of the song "Zimbabwe."

We invite you to enjoy this fascinating personal account of the events that ensued at this momentous occasion!