Best of The Beat on Afropop: Bob Marley--By the Book

For our yearly commemoration of Bob Marley's birth date, Feb. 6, 1945, we have a fascinating feature that illustrates the worldwide recognition of the Jamaican superstar. For the 2009 annual Bob Marley collector's edition of The Beat, guest writer Joe Jurgensen compiled a comprehensive list of books about Marley, titled "In the Book of Life: The Marley Bibliography." This extensive list, clearly a labor of love, is broken down into categories:
Biographies (30)
Discographies (9)
Photography Books (11)
Illustration (10)
Songbooks (5)
and Category Unto Their Own Books (6)
The numbers after each category indicate the number of titles included, a total of 106 books each with a capsule review or comment. As this was compiled in 2009, it's very likely that the number of Marley-related books has grown exponentially in the last 10 years. Case in point: two more newly published books were reviewed by The Beat's founding editor Roger Steffens in this same issue, and we have included these as well.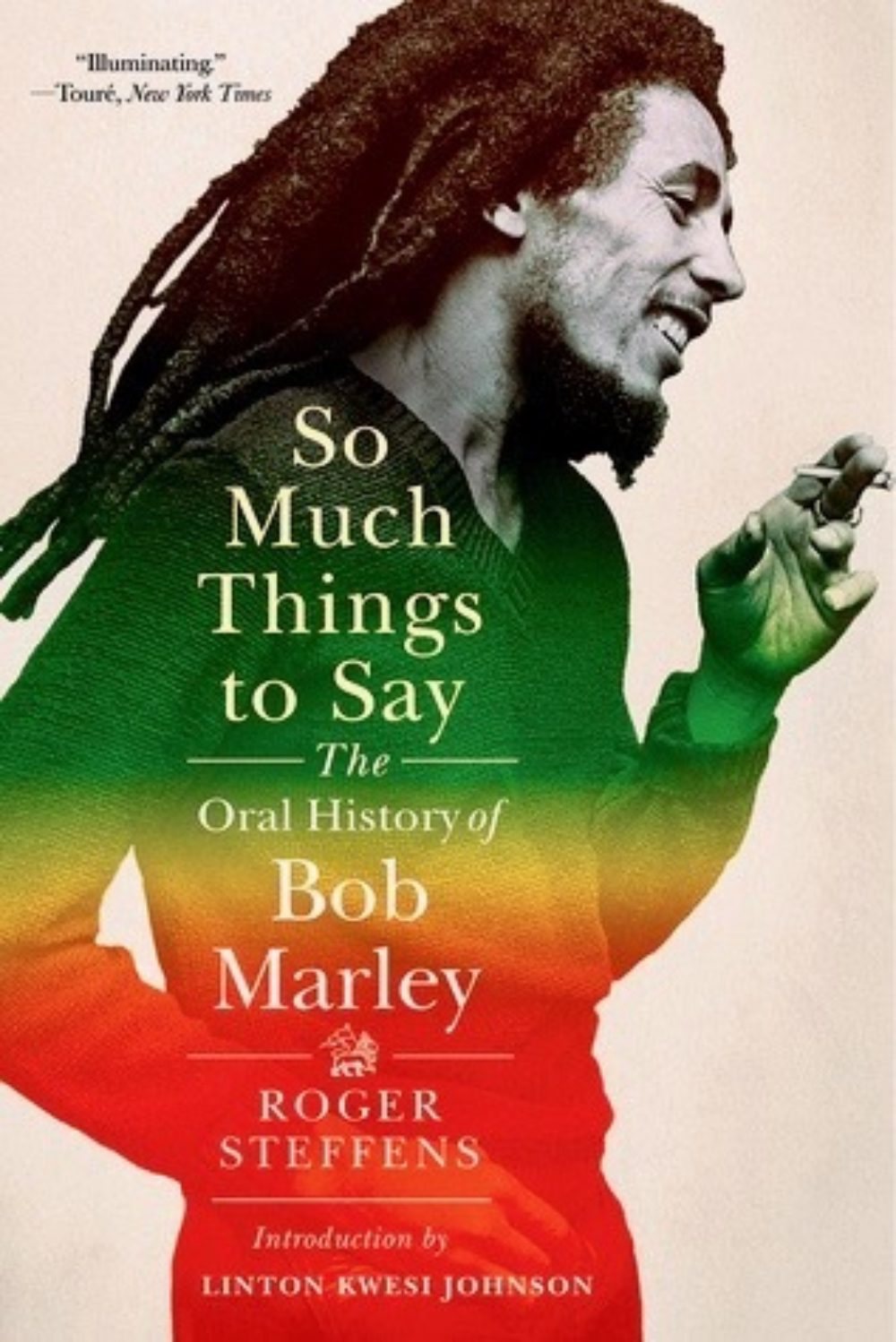 One more recent title in particular bears mentioning: Roger's highly recommended oral history of Marley, So Much Things to Say, was published in 2018 and undoubtedly deserves a category unto itself.



Joe Jurgensen, the author of this feature, published Bob Marley: The Complete Annotated Bibliography in 2009 and it is available on Amazon. He also created a blog devoted to Marley and Wailers books, that is current through 2012.
READ OR DOWNLOAD PDFS HERE: Bob By the Book, and Marley Book Beat