Best of The Beat on Afropop: Bob Marley, Natural Mystic—A Journey to Nine Miles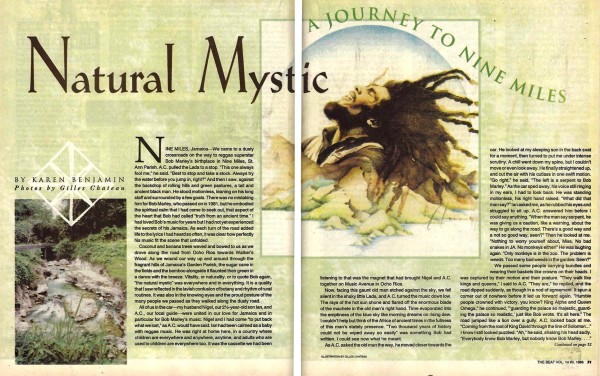 Remembering Bob Marley on the 37th anniversary of his death, May 11, 1981, this installment of "Best of The Beat" brings you a deeply moving account of a journey to Nine Miles, Jamaica, Bob's birthplace and final resting place.
The author, Karen Benjamin, recalls the poignant pilgrimage undertaken with her husband and 2-year-old son on another May 11 in 1989, to pay respect and visit the mausoleum high in the hills of St. Ann, where Bob's lyrics seemed to come alive and she was infused by the "natural mystic" of which Marley sang. I've always considered this one of the finest stories The Beat ever published.
Enjoy this beautifully written tale, put on some of Bob's music, and give thanks.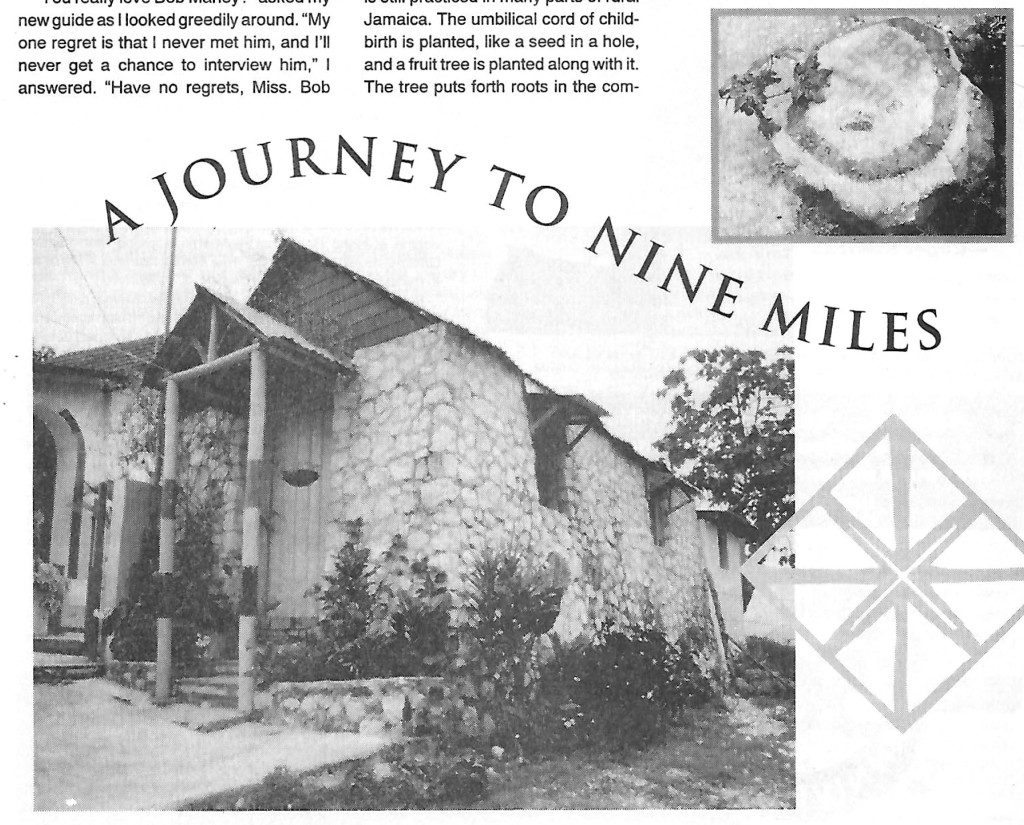 Bob Marley's final resting place in Nine Miles, Jamaica.
READ OR DOWNLOAD PDF: Beat14#3NaturalMystic
More Bob Marley on Afropop.org
"Natural Mystic," from the soundtrack of the 1982 film Countryman (Palm Pictures).