Best of The Beat on Afropop: Hugh Masekela
The importance and stature of South African musician/composer/bandleader Hugh Masekela cannot be overemphasized. His highly productive career has bridged jazz, funk and township jive with many more genres in the mix. His discography encompasses at least 43 albums since 1963. In exile from the apartheid regime of South Africa for 30 years, the outspoken musician went through triumphs and tribulations, as revealed in his autobiography Still Grazing: The Musical Journey of Hugh Masekela.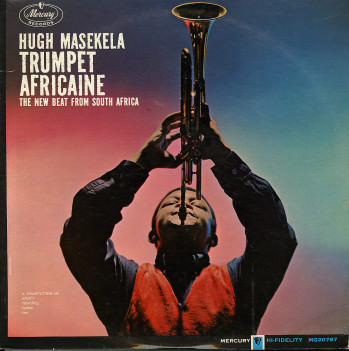 On the occasion of his 77th birthday today, we bring you an eloquent portrait of Hugh Masekela by Beat contributor Christina Zanfagna from 2003, coinciding with the release of the album titled Time. We are happy to report that his multifaceted career continues to be fruitful, with live concert appearances, new recordings and a plethora of honors and awards. His latest album is called Playing at Work. Happy birthday to Hugh!
READ OR DOWNLOAD PDF: Beat222masekela