Best of The Beat on Afropop: Johnny Clegg
Long before Paul Simon's Graceland album, Johnny Clegg was a cultural outlaw. Clegg's music helped break down the racially dictated musical barriers of South Africa.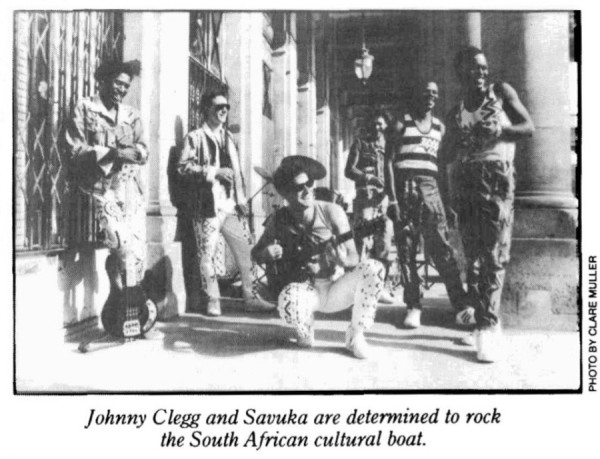 On the occasion of Johnny Clegg's extensive North American tour launched this month and performing two nights in New York, we bring you an excellent "Best of The Beat" feature from 1988, written by San Francisco music journalist j. poet. As a teenager, Clegg courageously crossed the apartheid barrier to form a group, Juluka, with Zulu guitarist Sipho Mchunu and publicly performed and recorded music with roots in the segregated townships of those bad old days, in spite of the serious risks imposed by this overtly political act. In fact, he was routinely arrested and jailed for pursuing his affinity for Zulu music and culture. At the time of this article, Juluka had been reorganized and renamed Savuka, and the group was just beginning to be recognized internationally.
READ OR DOWNLOAD THE PDF: Beat7#6Savuka