Best of The Beat on Afropop: Journey to the Heart of the Congo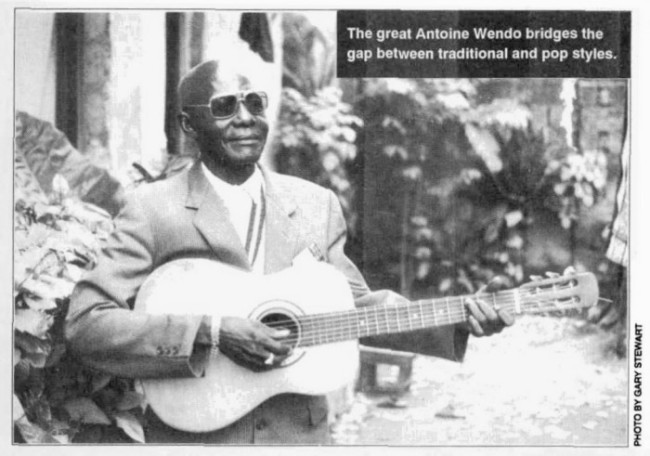 This installment of "Best of The Beat" from 1993 is what is called nowadays "a good read." It is a fascinating travelogue and diary from Beat contributor Gary Stewart, author of Rumba on the River: A History of the Popular Music of the Two Congos. It presents a behind-the-scenes look at his adventures during his month-long research trip to Kinshasa, Zaire and Brazzaville, Republic of Congo, two capital cities facing each other across the Congo River. Rumba on the River was published in 2000 and instantly became the bible of Congolese music for fans and collectors.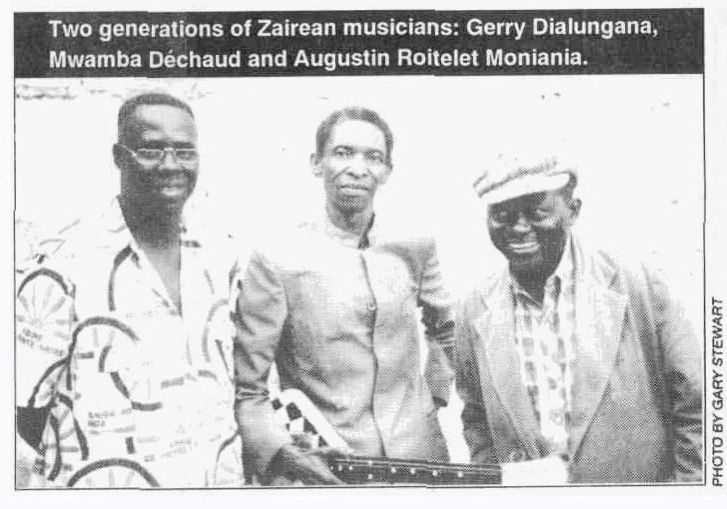 Gary met and interviewed many musicians and producers central to the creation of the rumba and soukous that, some 50 years after its first notes sounded, had spread throughout Africa, Europe and the Americas. He hears stories from the glory days, and meets African Jazz's Mwamba Dechaud, brother of the legendary guitarist Docteur Nico Kasanda, and Wendo Kolosoyi, one of Congo's first recorded artists, as well as Jean Serge Essous, saxophonist for OK Jazz and Bantous de la Capitale, Michel Boybanda, Nino Malapet, Pamelo Mounk'a and Roger Izeidi.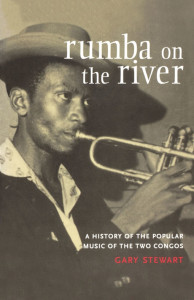 Along the way he visits the sites of nightclubs and studios where the original music was created, dodges bullets in Brazzaville's election violence, survives chaos on the ferry crossing to Kinshasa and endures lost luggage and gasoline shortages.
You'll want to print this out and settle down in a comfy chair. Enjoy the ride!
Print or download PDF: Beat12#6HeartOfCongo
Visit Gary's website: rumbaontheriver.com