Best of The Beat on Afropop: Monty Alexander—Jazz Meets Jamaica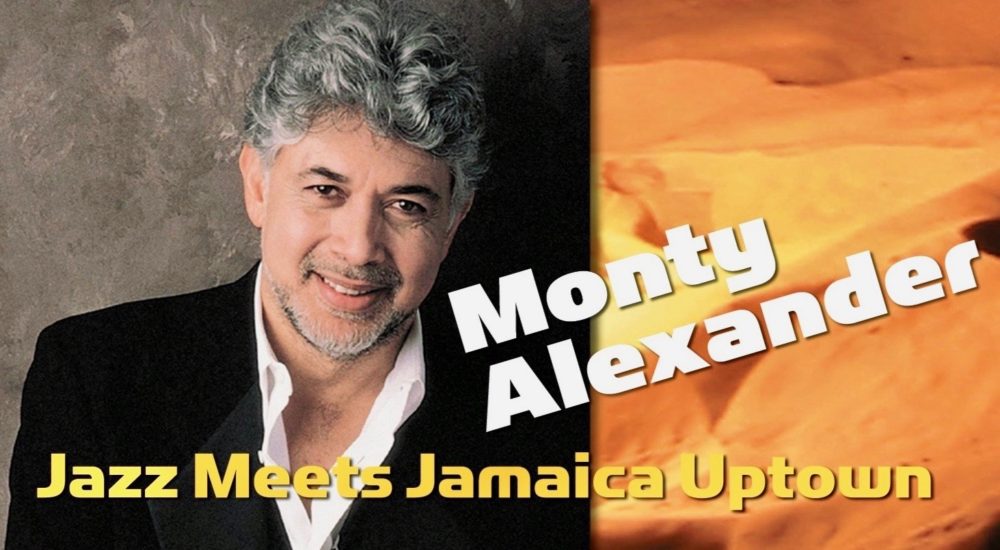 Introducing the greatest Jamaican jazz pianist you've never heard of: Monty Alexander, who is appearing in concert on Sat., Dec. 15 at the Jamaica Performing Arts Center in Queens, New York.
Carter Van Pelt wrote a comprehensive article on Monty for The Beat in vol. 22#2, 2003. We invite you to read and enjoy the story of this very accomplished Jamaican musician.
A child prodigy, Monty started playing piano by ear at the age of 4, and absorbed the then-popular musical styles of blues, gospel and bebop, boogie woogie, r&b, and calypso. Pre-reggae and ska, American r&b figures such as Fats Domino were highly popular in Jamaica. Of his many other influences he counts Louis Armstrong, Duke Ellington, Nat King Cole, Oscar Peterson, Miles Davis, Milt Jackson and Dizzy Gillespie. He also led Frank Sinatra's orchestra for a time during the '60s in a New York nightclub, at the tender age of 19.
In the mid '60s, as ska was morphing into rock steady and reggae, his contemporaries were the members of the Skatalites such as: Tommy McCook and Roland Alphonso (sax), Don Drummond (trombone), Johnny "Dizzy" Moore, (trumpet), all with a solid grounding in jazz and r&b.
Alexander also established a long-standing collaboration with his compatriot, the virtuoso Jamaican guitarist Ernest Ranglin (also present at the birth of ska), and teamed up with him on some six recordings.

Returning to his Caribbean roots in the 1990s, Alexander formed a reggae band featuring all Jamaican musicians. He has released several reggae albums, including Yard Movement (1996), Stir It Up (1999, a collection of Bob Marley songs), Monty Meets Sly & Robbie (2000), and Goin' Yard (2001).
View his impressive discography here.
READ OR DOWNLOAD PDFS (Apologies to readers, the PDF has been cut into two parts because of the large file size) Part 1 - Part 2