Best of The Beat on Afropop: Oliver Mtukudzi--Key to the Promised Land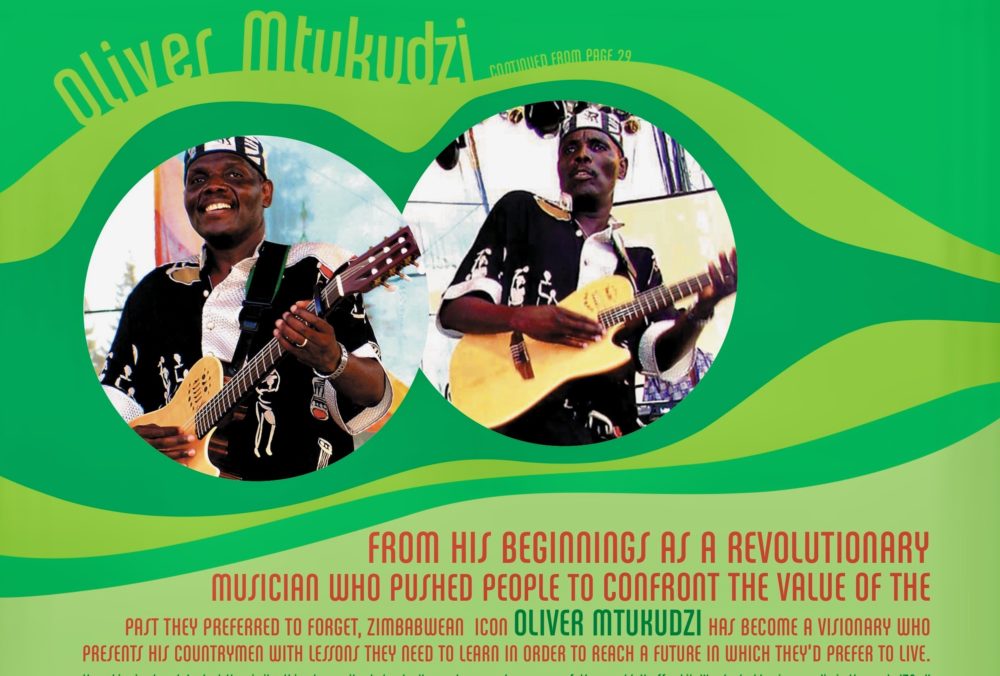 Word has just come of the death of one of Zimbabwe's greatest stars, Oliver Mtukudzi, on Jan. 23 in Harare, Zimbabwe. In 2003 The Beat published a comprehensive feature on the life and music of Tuku, as he is affectionately known, written by Beat correspondent Sid Whelan, which we here reprint as part of the "Best of The Beat on Afropop" series.
See Banning Eyre's tribute to this beloved artist here.
A lovely video of one of Tuku's greatest hits, "Neria," released just three months ago, here revived with the participation of South Africa's Ladysmith Black Mambazo: