Best of The Beat on Afropop: The Jazz Epistles--Abdullah Ibrahim and Hugh Masekela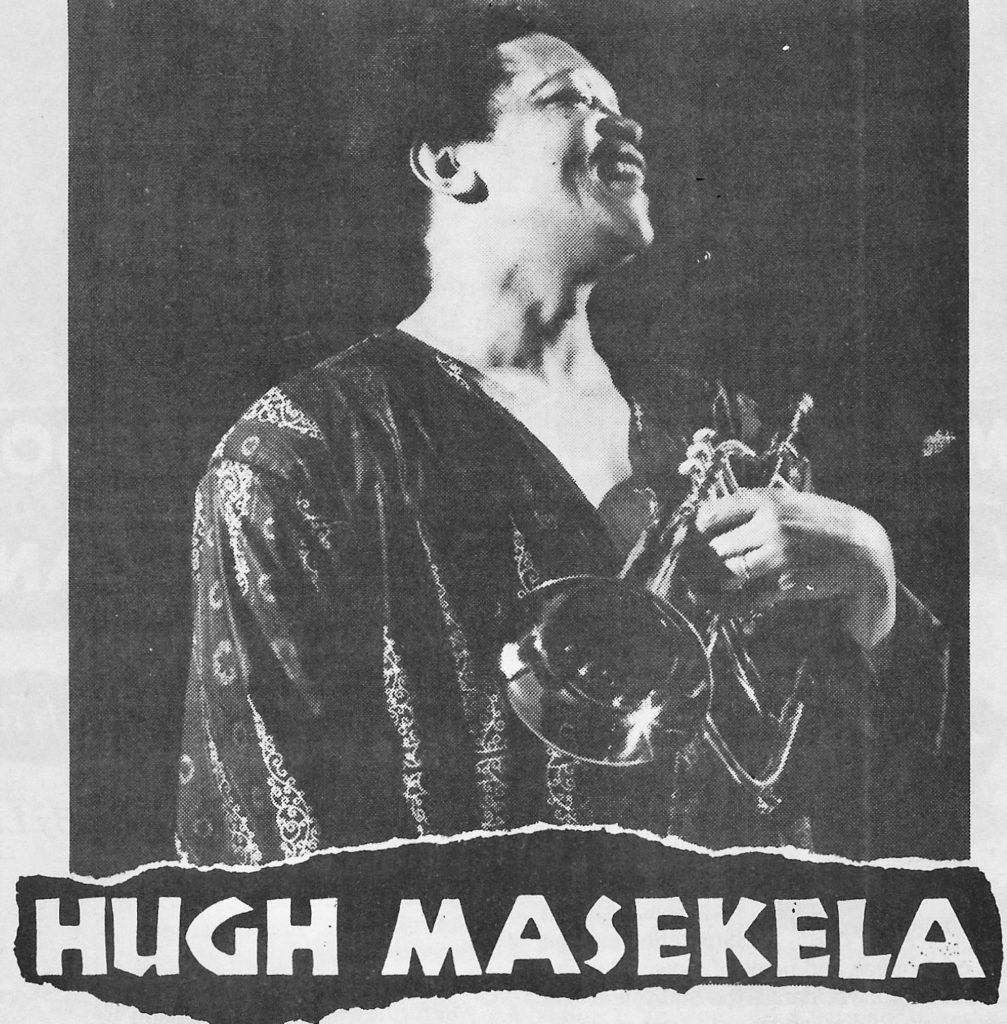 We originally intended this "Best of The Beat" to coincide with the upcoming historic reunion concert at New York's Town Hall April 27 featuring South African music icons Abdullah Ibrahim and Hugh Masekela celebrating their original Jazz Epistles group founded in 1959. Unfortunately, Masekela was hospitalized last week and cannot travel from South Africa to make the date. (See an update on the new concert lineup here.) Of course that does not diminish the relevance of his position in music history, and so this BOTB goes on with a look at the two veterans from Vol. 7, 1988. At the time of this feature, published three years before apartheid was abolished in 1991, the struggle was continuing in full force.
We have an appreciation of the great pianist and composer Ibrahim, (also known in his early days as Dollar Brand); and a brief, belligerent statement from the outspoken Masekela, expressing his disgust with the apartheid system. Both artists were in exile from South Africa during the regime: Masekela from 1961 and Ibrahim, 1976.

As a bonus sidebar, we include a 1999 review by Ron Sakolsky of a compilation album titled Freedom Blues: South African Jazz Under Apartheid, that outlines the back story from which Ibrahim and Masekela emanated, and discusses the significant part played by South African jazz during the half-century of resistance to apartheid rule.
The anthology includes tracks from the the Jazz Epistles, along with other contemporaneous groups, including the Blue Notes and Chris McGregor's ensembles. The album is quite likely out of print, but certainly worth the search.
READ OR DOWNLOAD PDFS: Beat7#6JazzEpistles , Beat18#5-6SAJazz

Learn more about Abdullah Ibrahim and the politics of jazz in South Africa
MORE ON HUGH MASEKELA FROM BOTBOA
LISTEN: Afropop Worldwide program "Reimagining Jazz in Africa: Cape Town Cosmopolitans and Beyond"