Boogarins To Release New Album and Mini-Doc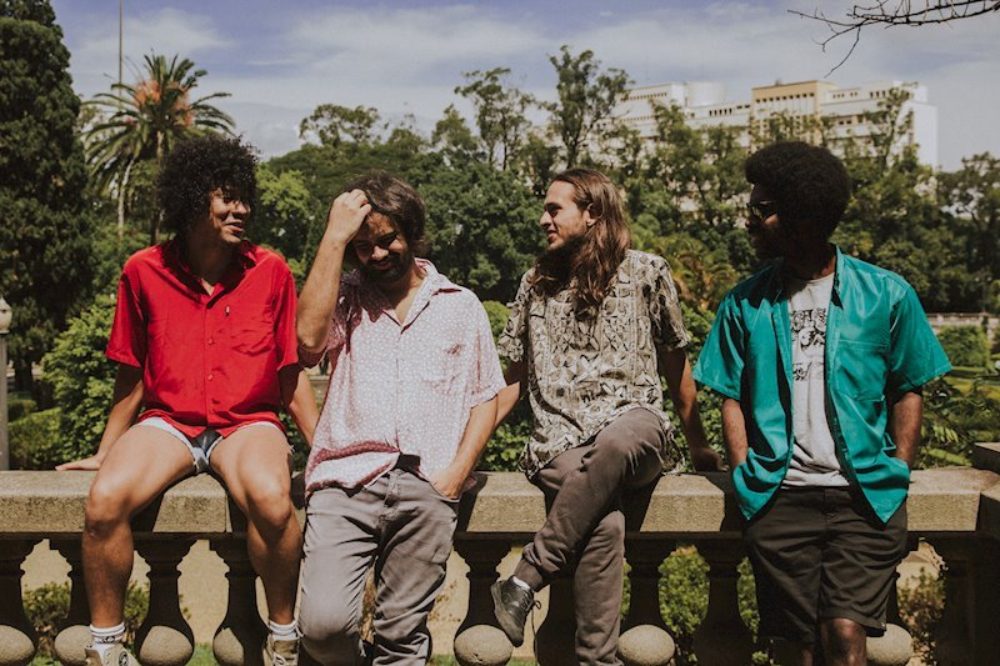 Artists leaving their own country to record is a storied rock tradition—the Rolling Stones making Exile on Main Street in France, Bowie and Iggy in Berlin—and it's one that Brazil's Boogarins fits right into. After three years growing their profile touring internationally, the psych-rock band settled down in Austin, TX for six weeks back in 2016 to record what would become their next two albums. And just like the aforementioned rockers-in-exile, this verdant, mythologized period is getting a documentary, as well as B-sides and an unreleased behind-the-scenes expansive, follow-up release.
Hear "Aquele Som," the first track, right here:
The mini-documentary, wherein the band talks about how getting out of their home country counterintuitively allowed them to rediscover themselves, and how they found inspiration in the Austin psych community is making its North American debut right here on Afropop. Featuring footage of the band live at SXSW and at their Hotel Vegas residency on Austin's East Side, you can watch it below:

The album is called Manchaca Vol. One and is culled from the cutting-room floor of the house they rented on Manchaca Road in South Austin. It comes out Fri., Aug. 28. As the name may indicate, this will be the first of two volumes comprising live shows, improvisations, demos and other unreleased recordings, both to be released on OAR and available for preorder on Bandcamp.

It was only one year and a world away when we last saw the Brazilian psych band Boogarins in New York, opening for Mdou Moctar down at Industry City. Fortunately they've been bottling up a little of that live music magic for a rainy day like this.