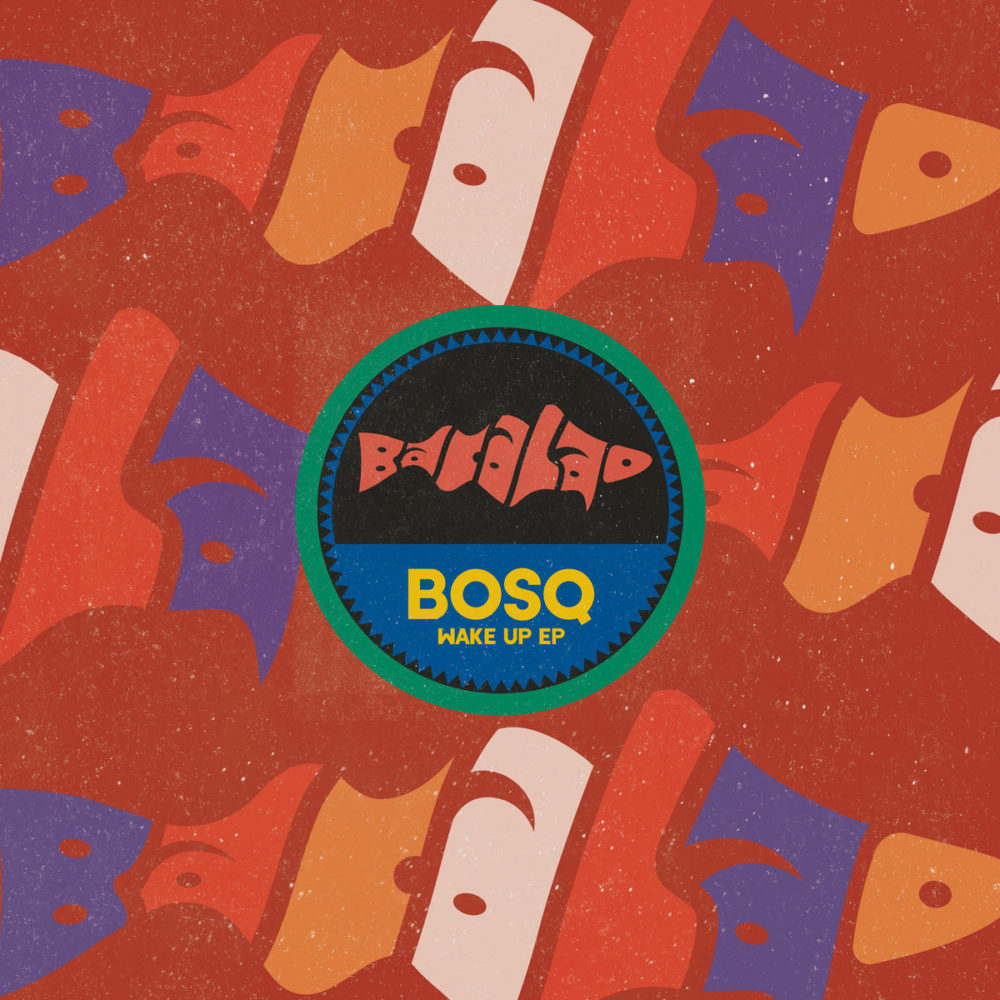 True to Bosq's style, the EP Wake Up is anchored in disco and funk but comes alive in its interpretations of cumbia and Afrobeat. The first song off of the project opens to the kind of rhythm that is often found during the bridge of fast-paced salsa songs and gives you the sensation that the record began long before you started listening to it. In many ways it did. The influences that Bosq, whose real name is Ben Woods, draws from are deeply rooted in the kind of musical experimentation of the '60s,'70s and '80s.
On the third track of the four-track EP Mambue, Bosq collaborates with the legendary singer and composer Justo Valdez who, in the late 1970s, founded the Afro-Colombian band Son Palenque. Valdez and the members of Son grew up in Colombia's San Basilio de Palenque, which is considered as the first settlement of freed Africans in the Americas. There, Valdez and his bandmates experimented with bullerengue and the Afro-centric rhythms of palenquera music to lay the groundwork for what would become champeta. And it's this connection between Africa and Latin America that has most defined Bosq's work since he moved to Colombia over three years ago.
On the second track of the EP, titled "Omo Iya," which is Yoruba for "my cousin," Kaleta, the Benin-born lead vocalist of the Super Yamba Band, can be heard in the background chanting "cumbia" and "Africa." This track in particular serves as a family reunion for musical genres from West Africa — Afrobeat and highlife — and Colombia — cumbia, champeta, and bullerengue.
"The lyrics are in Yoruba but [Kaleta] explained it to me and the gist is that we are one from the same mother and he was talking about how he went to a bullerengue concert in New York. He grew up in Benin and he said that being at that concert felt like he was in Africa," Bosq said in a phone interview with Afropop. "It's amazing to see how quickly, especially Kaleta, [the musicians] can connect with all these different cultures. It's instinctive at this point."
While Bosq anchors his sound to funk and disco, he is an acolyte of Fela Kuti and learned to make music by listening to Afrobeat. The rhythms on the project make that apparent.
"The way [Fela] is able to put ass-shaking music with politics and incredible musical complexity. That's like the golden standard for me," Bosq remarked.
What is also apparent is that this album was made for people to dance to. An EP release like this would, at any other time, be accompanied by an album release party and a full schedule of appearances, live DJ sets, and eventually a tour. Before Colombia shut down its border due to the coronavirus, Bosq was scheduled to tour the northeast of the United States and then head off to Europe at the end of April, as he has done for the past four years.
Alas, we are living in the era of virtual dance parties and the virtual DJ. To welcome the release of Wake Up, Bosq played a set via Instagram Live from his countryside house in Medellin, where the majority of the EP was recorded.
"It's not very seamless. It's only afterwards when I finish when I see that 'Oh cool. This person came and this person said this,'" Bosq said. "I kind of don't have a choice. I'm going to keep releasing stuff to make up for the lack of touring. I also like to provide people with something to get their mind off things."
The last track off of the three-year project, "El Carriqui," begins in a similar fashion as the EP began, with the frenetic rhythms of a hand drum, except this time the beat is instinctively more African than Latin. Then the horns come in following the marimba in a playful call and response.
Wake Up, which was released off of Bosq's own Bacalao label, and all of Bosq's discography for that matter, is unabashed in its homage to Fela and Afro-diasporic rhythm. And Ben Woods himself is an unabashed white guy from Cape Cod, where his love for diasporic music began with dancehall. When blending so many genres that were fashioned out of the Black experience, the irony or better yet, the tension, does not escape him. He thinks about it often.
"If you're going to be someone who's not from one of these cultures, working with the music that comes from them, you owe it to everyone involved to think a lot about it, to do it consciously and to make sure that you are also contributing something and not just being a tourist or an appropriator, he said. "I'm trying to make sure that I'm not doing what's already been done except with a white face on it."
It's a delicate balance indeed. There's never been a time when the provenance of a certain instrument or sound can be so readily verified and to be caught biting someone's style could cost a career. This means that artists like Justo Valdez and Son Palenque finally get credit for their work but also adds pressure to newer musicians like Woods, who are so heavily influenced by them.
That's why it's so important for Bosq to work with artists like Kaleta, artists who are also students of music but bring with them a connection that he, Ben Woods, does not claim.
"The connection is so strong that any musician who came from the heart of that [type of music] immediately picks up on all of the rhythms. It's an overstated line but music really is the universal language."