Boston's Crashfest Turns 5
In the late '80s when I began writing and reporting on African music, I lived in Boston. A flood of thrilling new music from Africa was arriving on our shores and gaining a foothold in our cities. Bands from Mali, Senegal, South Africa, Zimbabwe and the Congo and elsewhere were landing at S.O.B.'s in New York to begin what was often their first U.S. tour. But we in Boston were frustrated because these groups tended to make a stop at the Iron Horse in Northampton and then head straight for Canada. I used to lobby bookers at Boston clubs to book some of these amazing acts, but without much success.
Then a savvy, highly motivated fellow from South Africa began promoting "world music" shows in Boston, and everything changed. Maure Aronson's outfit—now called Global Arts Live—has nurtured a loyal audience for international music and dance over the past 30 years. For the past five years, Global Arts Live has been staging an annual February event at the House of Blues, right next to Boston's Fenway Park. CRASHFEST is loosely modeled on New York's globalFEST, presenting music on three stages in a single night. But there are differences. This year's CRASHFEST program featured 10 bands and three dance acts. The dance acts immediately followed sets on the main stage, keeping audiences engaged during set changes and thus avoiding human traffic jams as crowds rush to the two smaller venues. Those smaller venues—the bar-like Restaurant, and wonderfully atmospheric Foundation Room with its sumptuous Asian décor—wrap up by just after 10 p.m., so that hardcore attendees can gather together in one large space for the final act.
And then there's the food vendors! Asian dumplings, Indian cuisine, Belgian waffles and more are available at stalls in three locations at reasonable prices throughout the night. All of this makes for a highly audience-friendly experience. No wonder CRASHFEST has been a success, either selling out or coming just shy of that year after year.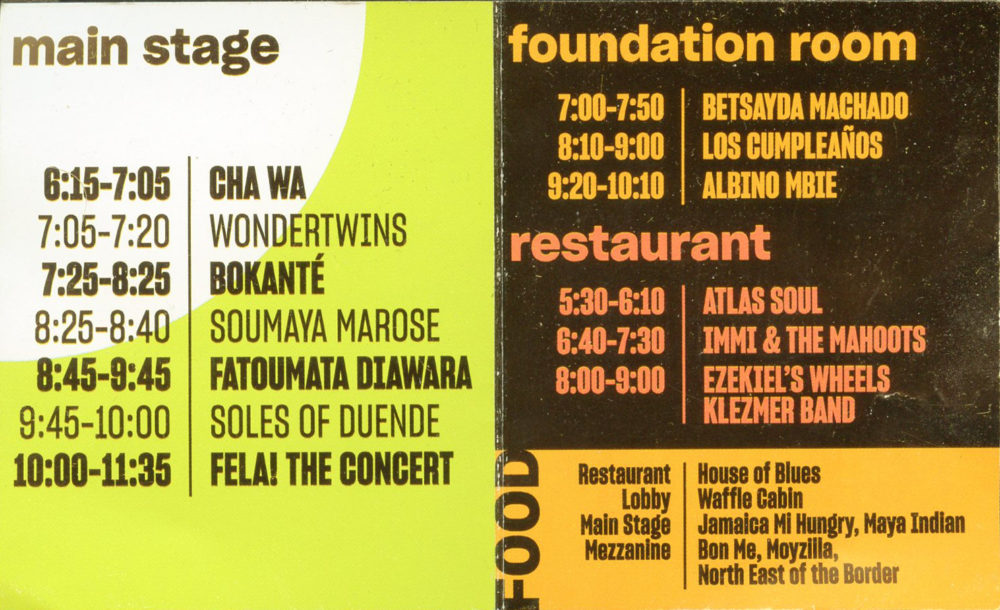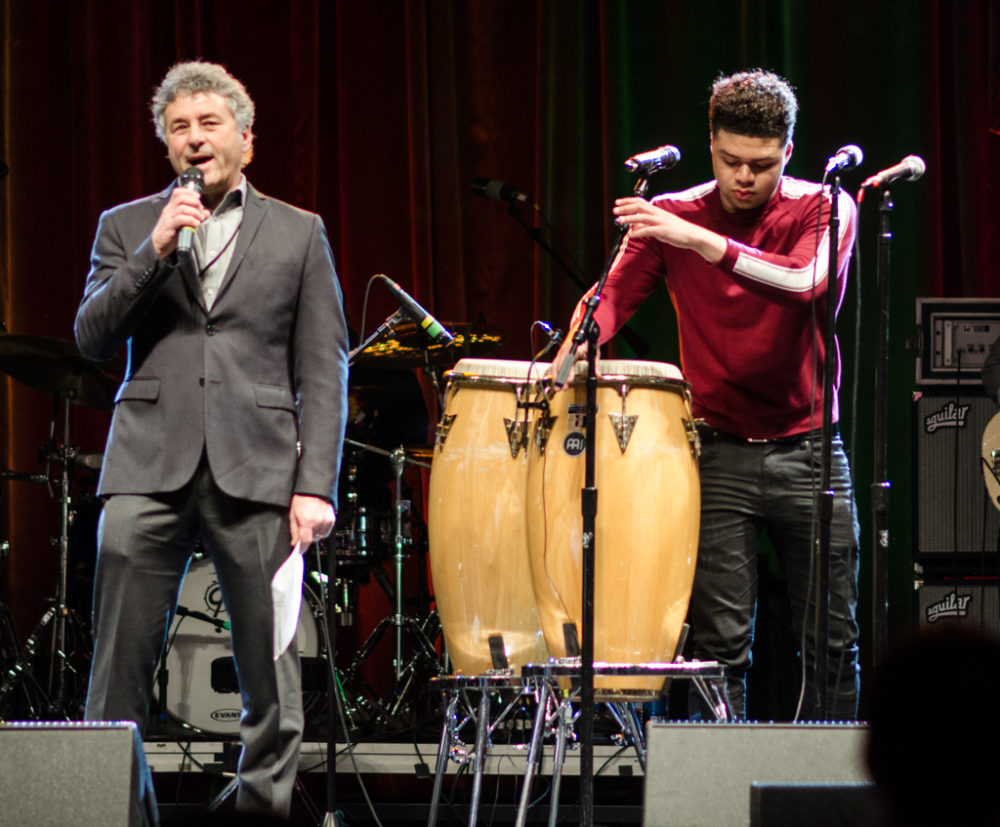 This year's lineup offered a mix of regional acts like Boston's Atlas Soul, Brooklyn's Bokanté (a spinoff of the legendary Snarky Puppy) and Los Cumpleanos, with international groups on tour, including Mali's Fatoumata Diawara, and from Venezuela, Betsayda Machado. Cha Wa kicked off the action at the main stage with a rocking take on New Orleans Mardi Gras spirit, and the night ended with a full 90-minute set of Fela! The Concert, a tour-friendly reworking of the celebrated Broadway show.

Betsayda Machado's splendid set of Afro-Venezuelan neo-folklore in the Foundation Room was the highlight for me. Betsayda sings like an angel, and the group exudes a spiritual warmth that proved utterly captivating in that setting. The main stage crowd went fairly nuts for Fatoumata's set, which, with her American band, takes on more of a rock music vibe each time I see her.
The Fela show was interesting. Drummer and musical director Greg Gonzalez led a band full of fellow alumni from the Broadway show. But the songs had been rearranged to have more varied musical colors. Rather than crank out straight up Fela-style Afrobeat, the band updated the grooves, bringing in flavors of hip-hop, reggae, techno, and even Congolese music on one song. For me, this worked well. Strict imitation of Fela's sound has its limitations, and if these revamps might bother Afrobeat purists, they also make the music more accessible to younger audiences today. Duane Richmond saddled the august task of channeling Fela, and he too took liberties the Broadway show would not have allowed—eliding into rap or a dancehall growl at times, downplaying the show's ubiquitous "Everybody say, 'Yeah Yeah,'" and speaking of Fela in the third person even as his outfit and manner evoked the man himself. As such the concert played more as tribute than impersonation, and that seemed appropriate.
As enjoyable as the music was, the social experience was equally engaging. The House of Blues layout provides spaces for concentrated listening and freeform dancing as well as dining and conversation. The event truly delivered the atmosphere of a festival, even though it all took place over the course of just six hours.
For me, this was also a chance to connect with old Boston friends—some of whom I had quite forgotten. I don't get up there much these days, and folks I encountered that night brought back a lot of memories. The Foundation Room sets were emceed by a Boston radio legend, Jose Masso, host of Con Salsa, the program that used to directly follow Afropop Worldwide on WBUR in our program's early years. Happily, Jose is still at it, and he shared the considerable wisdom and bilingual eloquence that Boston listeners still enjoy every Saturday night.
Sean Barlow and I also had the pleasure of interviewing four of this year's acts in an even more sumptuously decorated green room, surrounded by Indian fabrics, Moroccan furniture and fabulous Buddha statues. What follows is a photo tour of CRASHFEST 2020—incomplete but heartfelt—interspersed with quotations from our interviews with the artists.
Keep an eye on Global Arts Live for more great Boston shows, and consider a visit next February. This tradition is clearly built to last.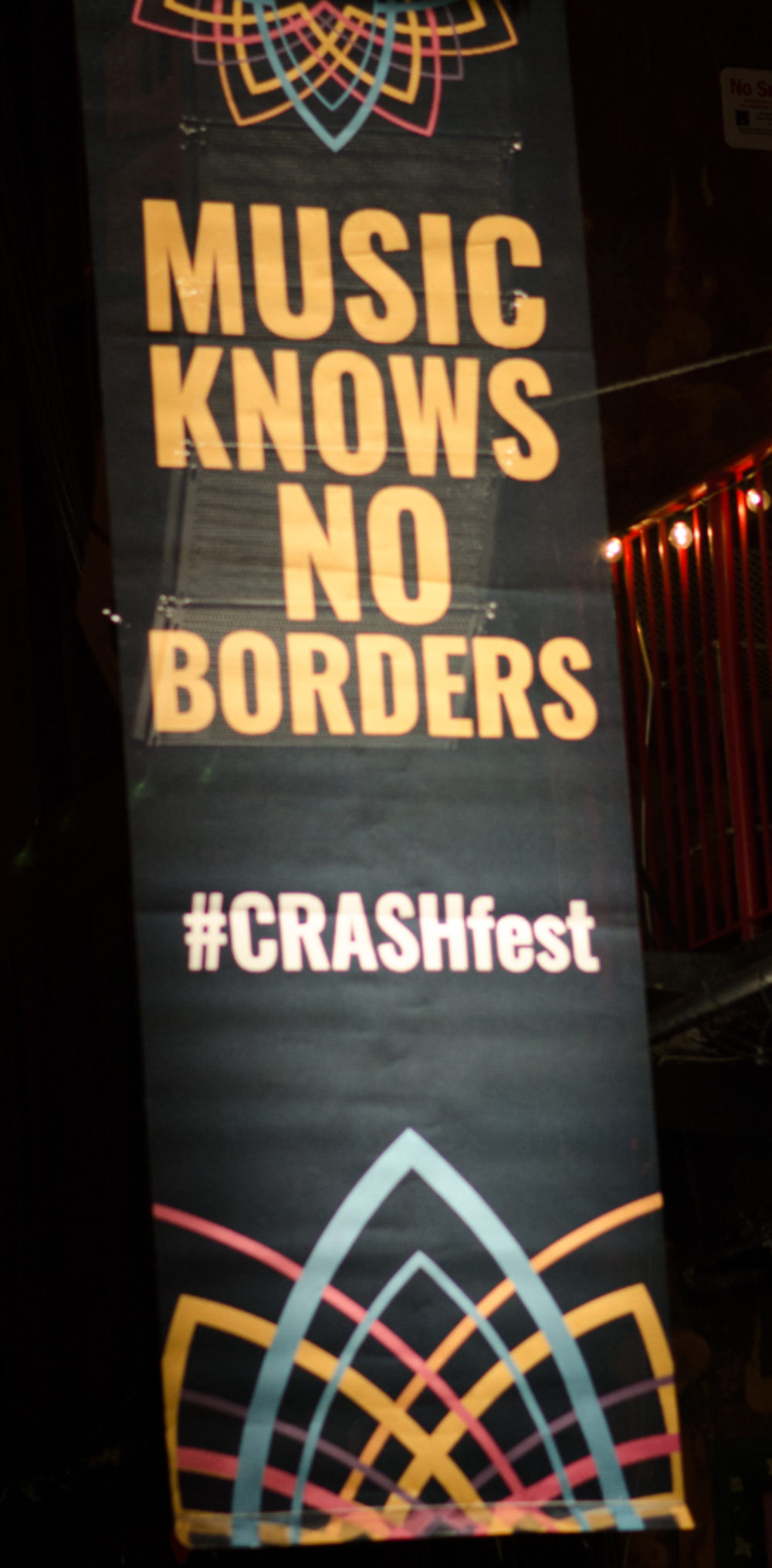 Atlas Soul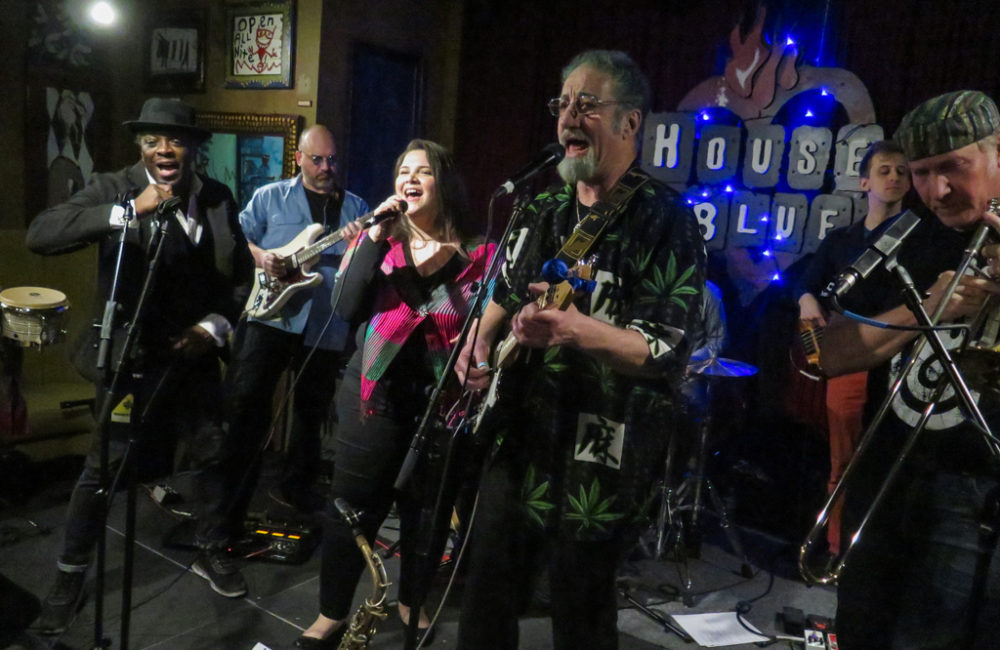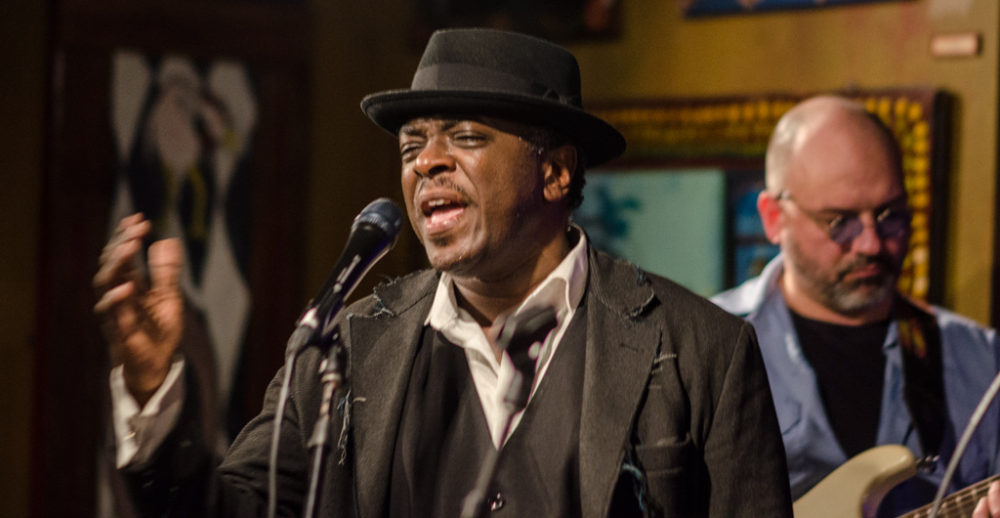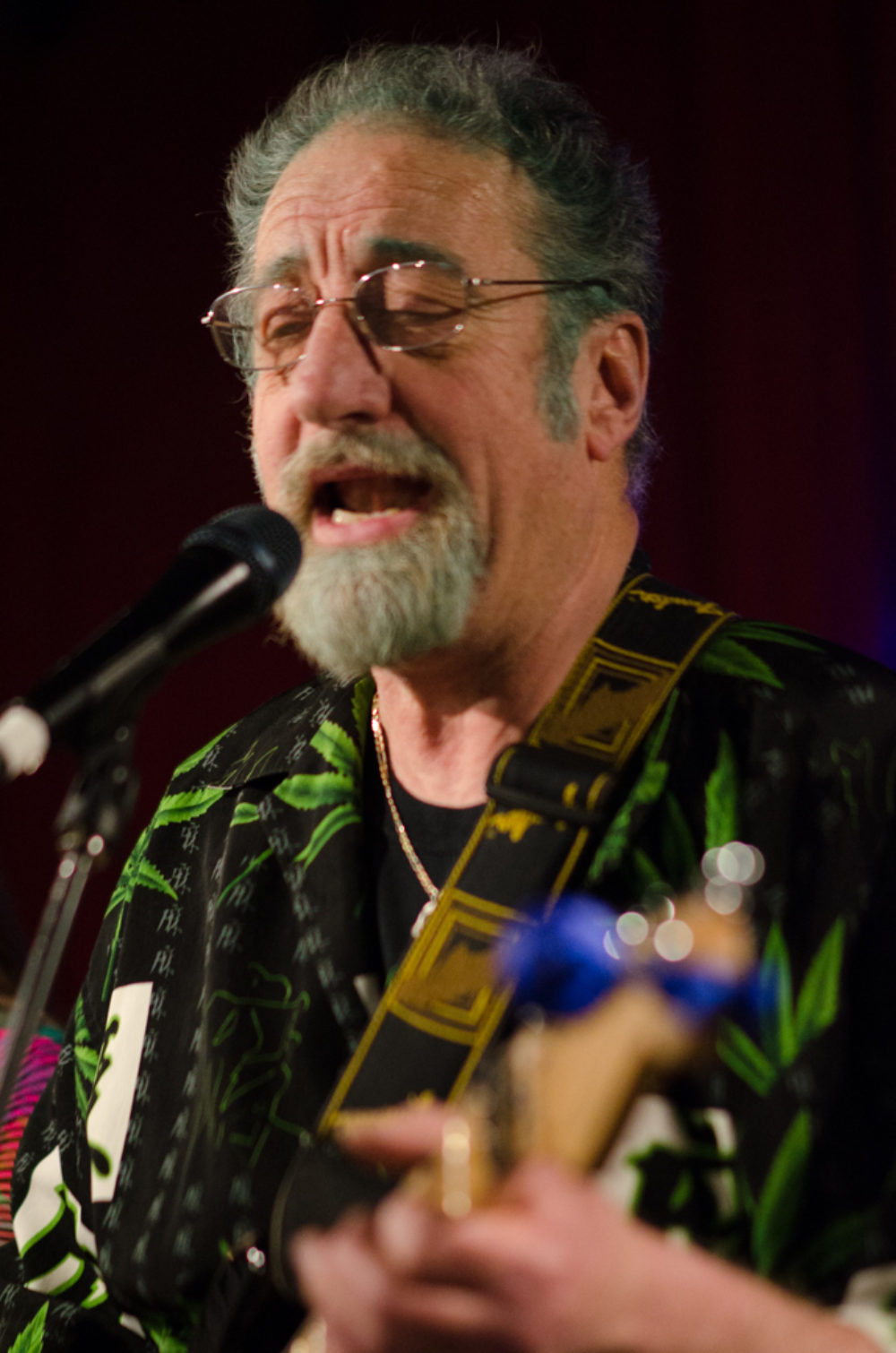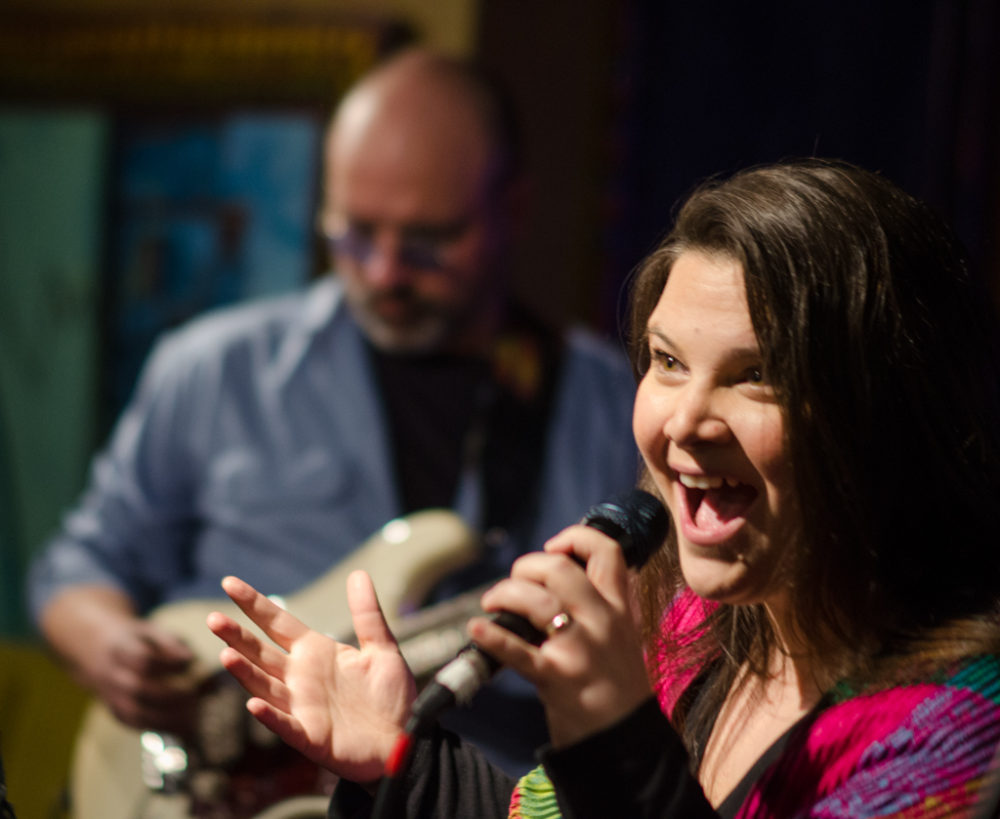 Cha Wa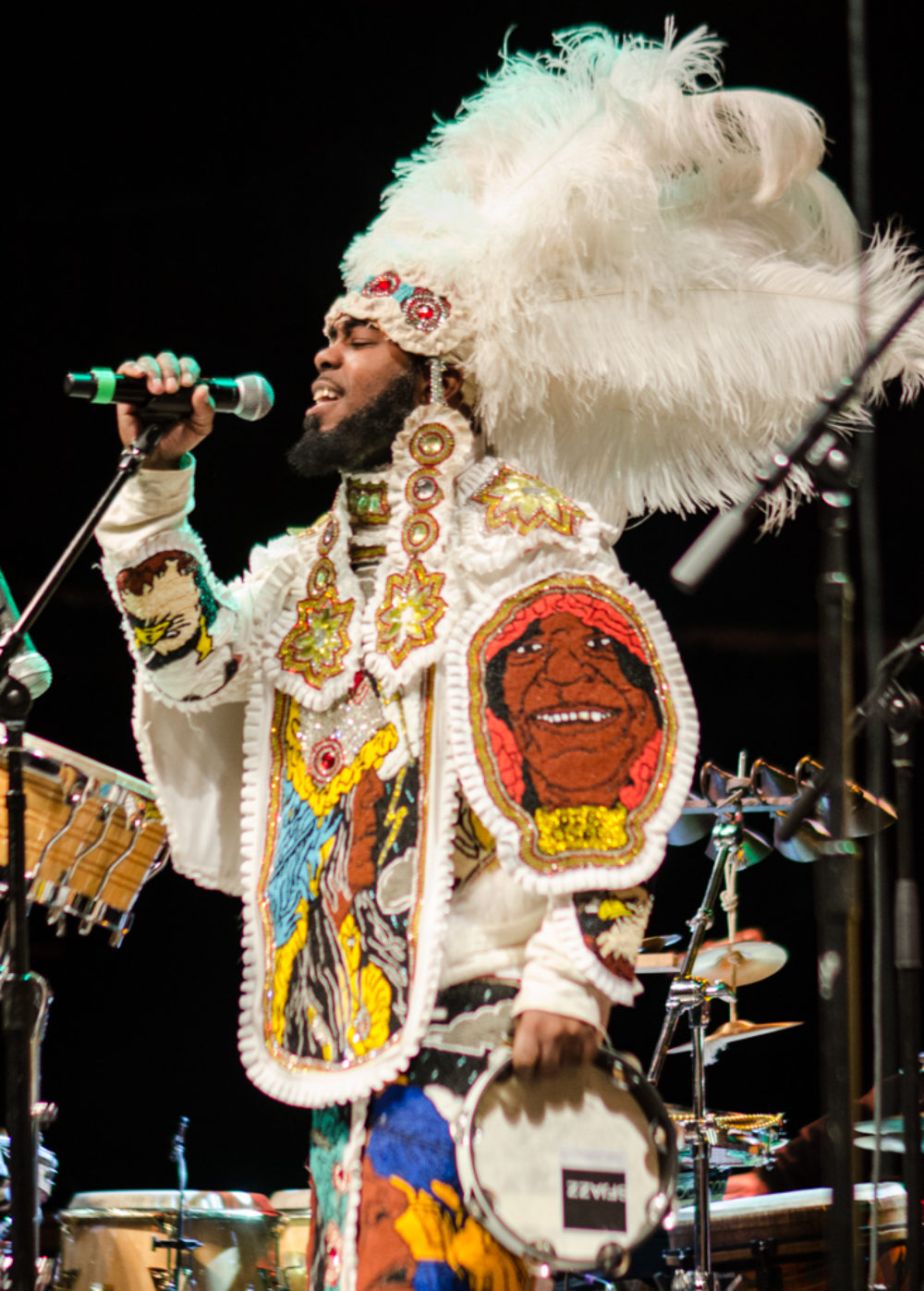 Betsayda Machado and Parranda el Clave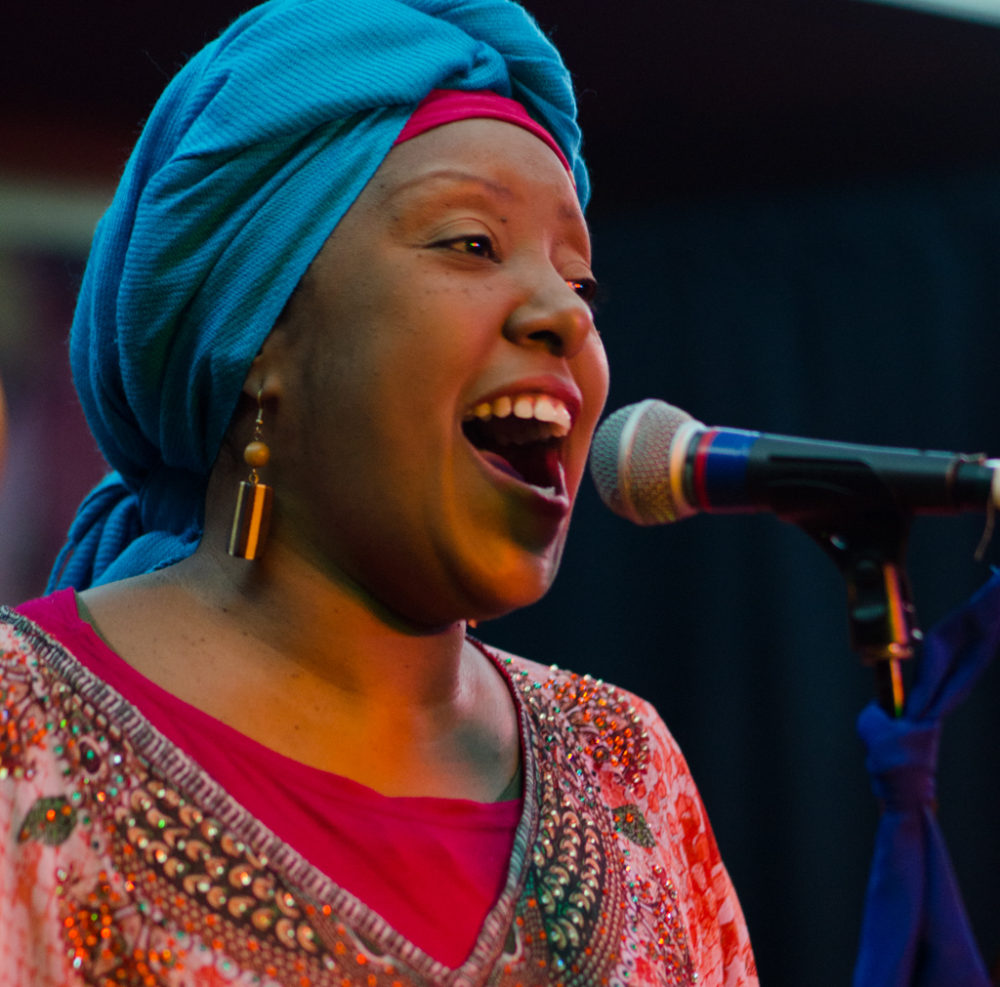 Betsayda Machado: I've been a singer since I was five years old. My father played trumpet. My mother was housekeeper, but very musical. We are a really big family, 14 brothers and sisters. In the state of Miranda, our festivities calendar goes from Christmas to Christmas and we have many different drums and rhythms for each occasion.
This group Parranda el Clavo, in this formation, first toured in 2016. But I remember parranda music from when I was a little kid. Anyone who could play a drum or sing was in the parranda. It's the whole town, a big group of 30-40 people. They play every year on January 1.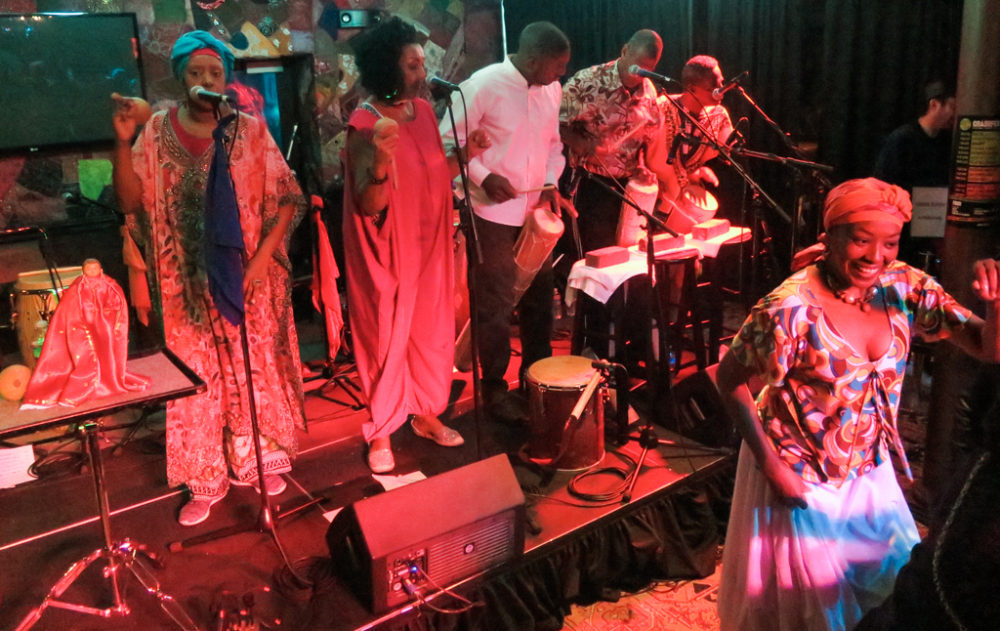 The festival for St. John the Baptist falls on 24 June. We use the big drum from the coast: cumaco. In many coastal towns we use it in slow genres for dancing with the saint, and also for upbeat coastal rhythms. We talk to San Juan, asking him for favors and to give harvest. These are prayers, but you can also sing when you are mad at him because he didn't give you a good harvest, so it's a conversation. So there's a wide range from sublime things, sung in simple a cappella. But then there are songs with a strong beat and you have to dance. If you don't dance, you are dead!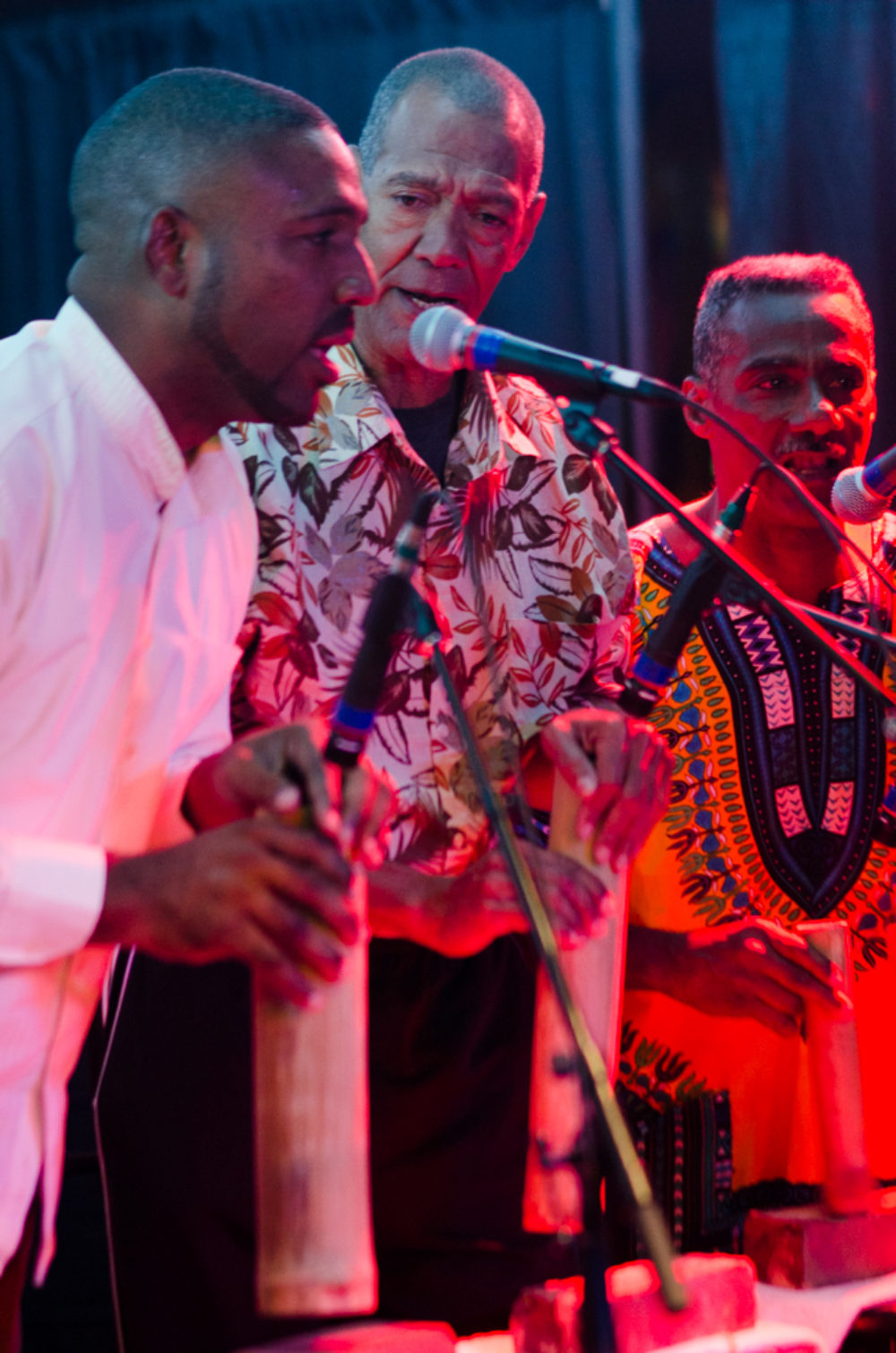 We celebrate Crux de Mayo, (Cross of May) with tall, round culo puya drums. Our traditions are half and half Christian and African. We have new ways of playing drums in different regions, the same drum played in a different way. It's a modification of what tradition was. But it preserves tradition.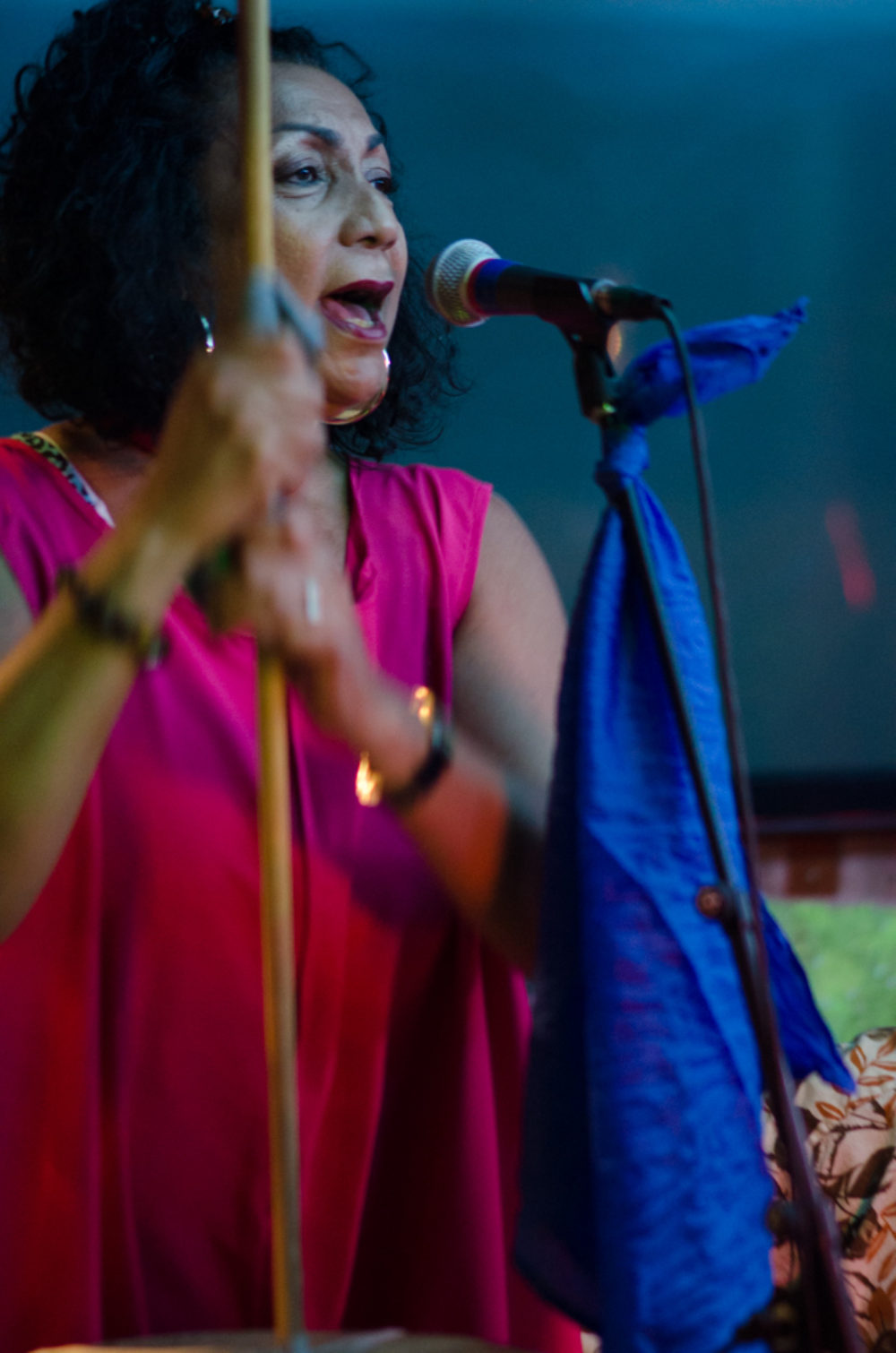 The furruco is played by Blanca Castillo. The furruco is our bass. This drum is usually played by men, but played by Blanca because she is so good at it. It is a big drum, but light weight, made from a local tree, the lano tree.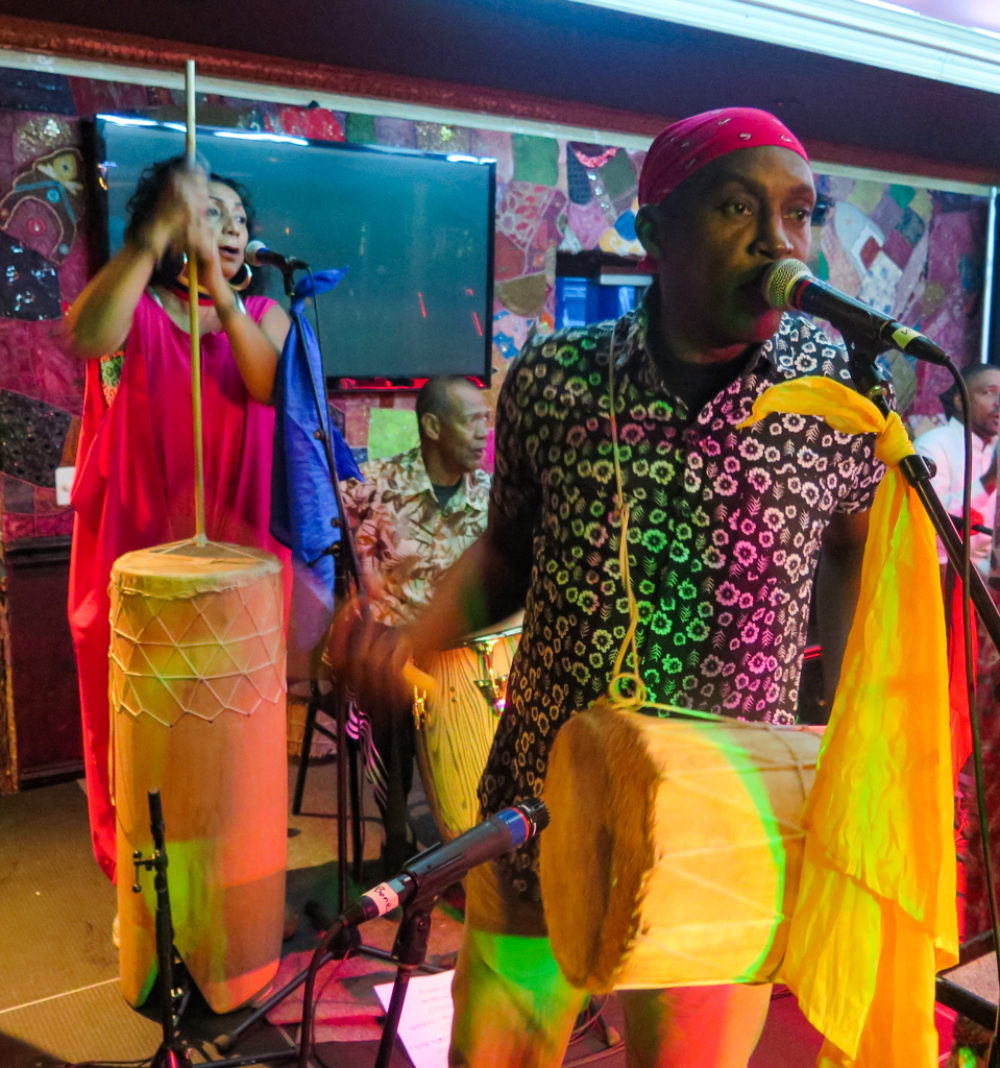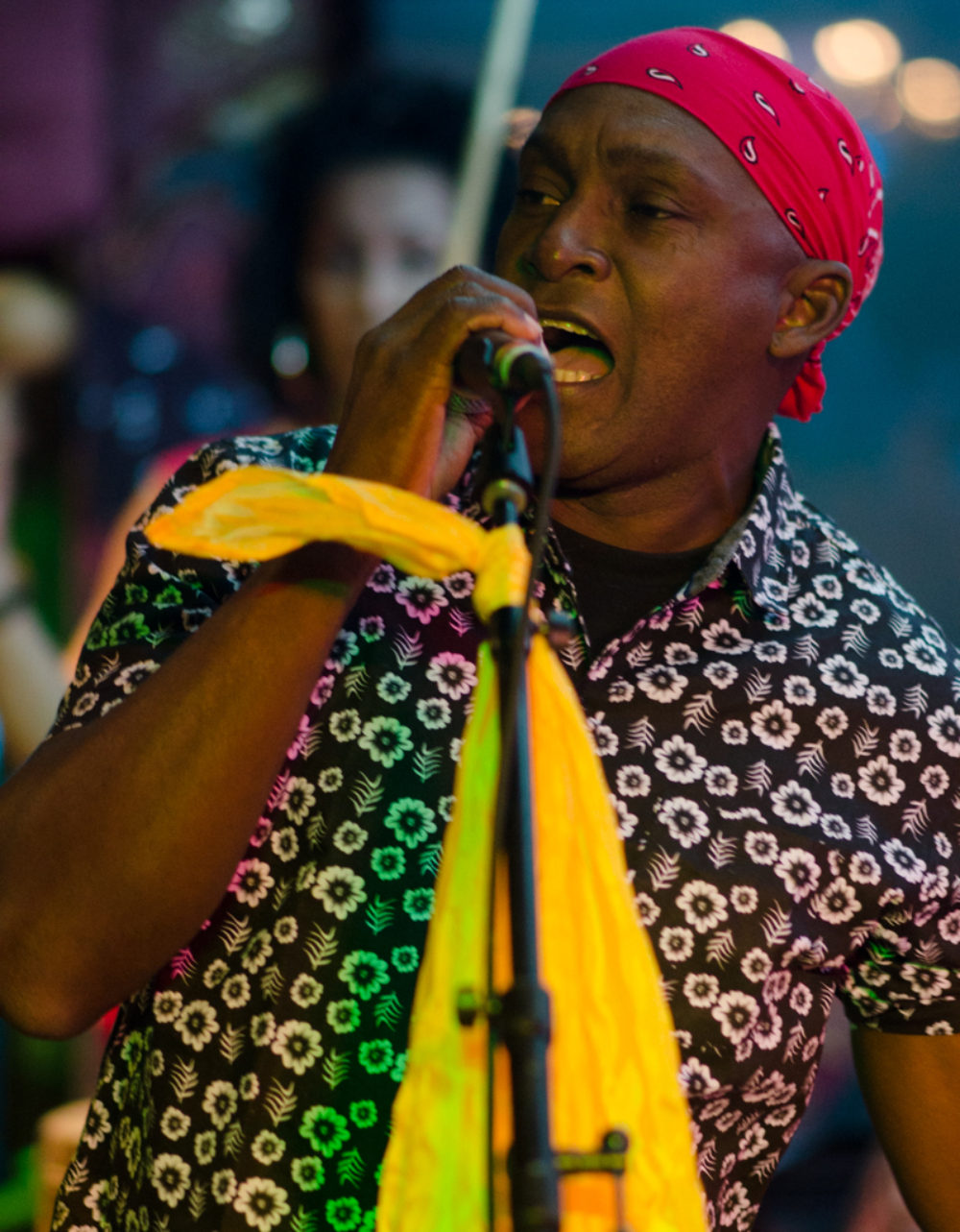 The song "Sentimiento" was written by one of the percussionists, Youse Cardozo. He's a firefighter who works in Caracas, two hours away. He was present in town one day when some friends were killed by bad people. One of those killed was a good friend and a teacher of one of his daughters, so he wrote this song. Today that song is sung by the protesters. It's a very sad situation, with so much violence. People are dying every day. The song was written for a specific situation, but it's became a common theme today in Venezuela.
One culo puya song we are doing tonight is called "Mayorale," written by Oscar Ruiz, one of the singers. It talks about slavery times in our town, Barlovento. The song tells about the slaves when they are being punished by their masters. It's saying, "Don't hit me, Master. I was born in Africa and I got kidnapped and came here to work the land." It is the poetry of slaves.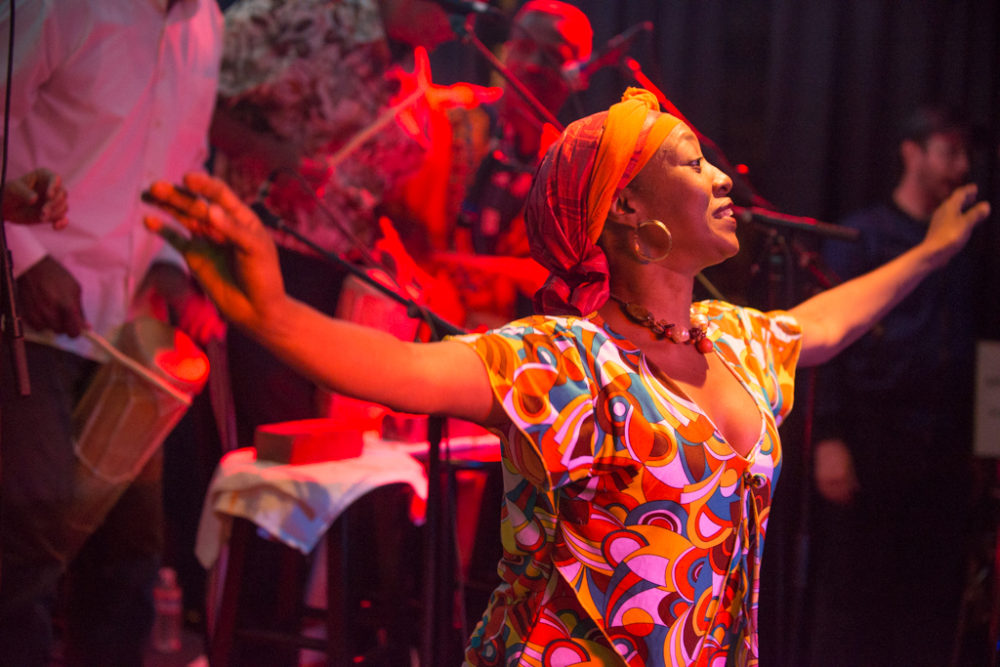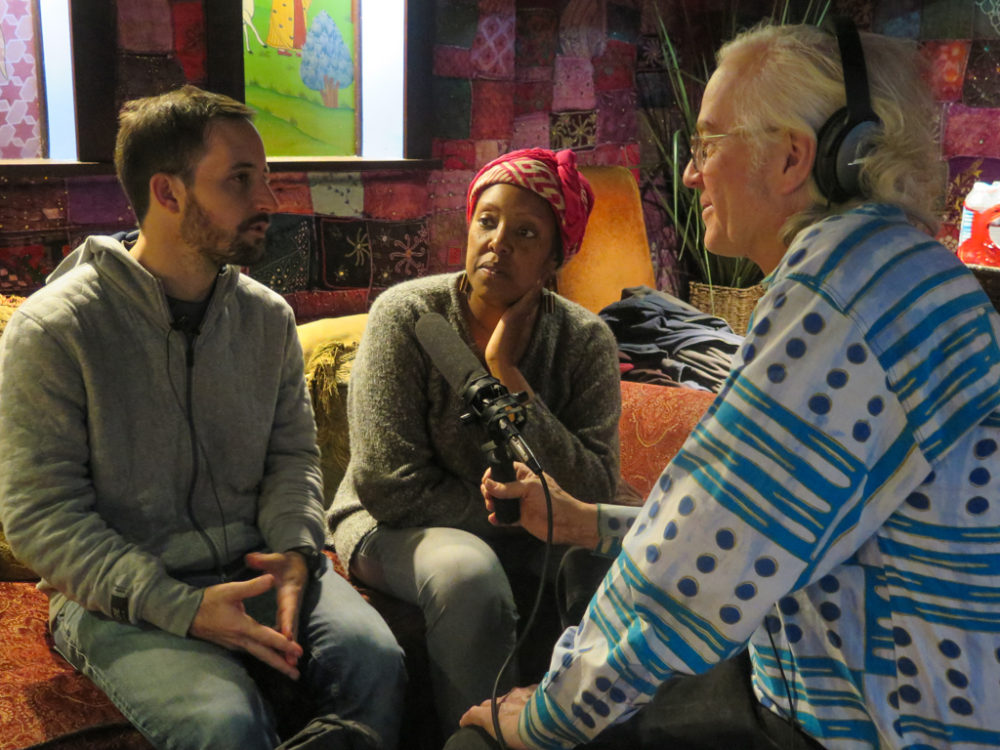 Bokanté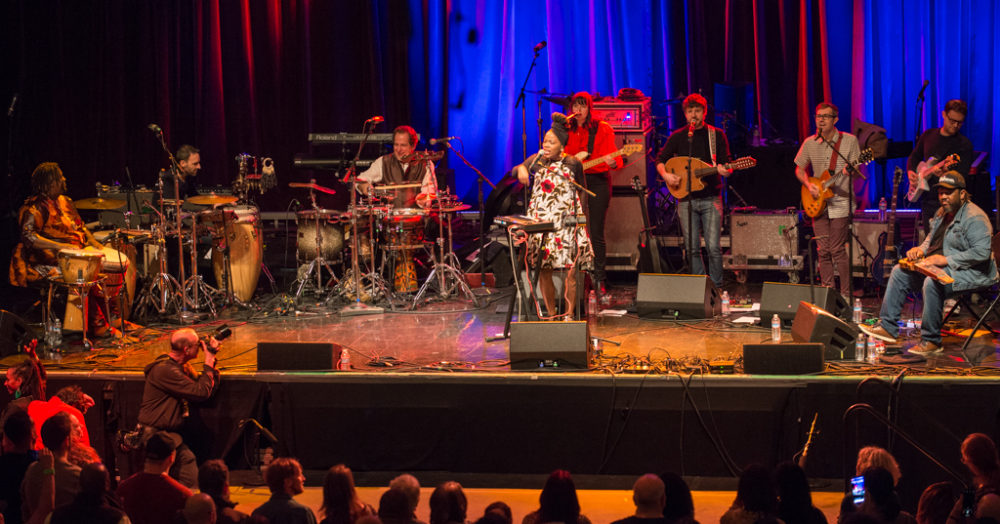 Michael League: I started Snarky Puppy when I was in college in North Texas and we have developed a rotating cast of characters. Now they're like 19 or 20 people that shuffle around in the group. And I started this band Bokanté with the idea of creating a separate group to play music I was writing that didn't really fit into Snarky Puppy. But through Snarky Puppy's travels, I came across some really wonderful musicians from around the world, Malika Tirolien being one of them. Jamie Haddad, longtime percussionist for Paul Simon, André Ferrari, a great percussionist from Sweden, and Weedie Braimah, the amazing djembe player from Ghana. Then Roosevelt Collier, a pedal steel player from Florida, and then a couple of guys from my band. I thought it would be an interesting combination to gather to play this music that I was writing. That's how it happened. A lot of the people that are in the band I met through the Snarky Puppy network.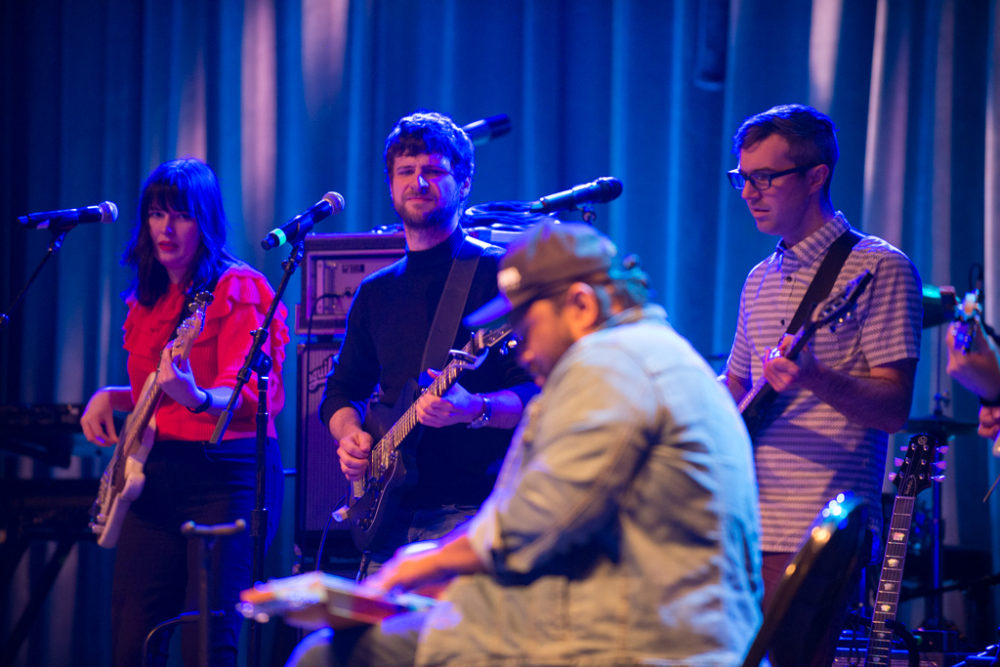 Michael League: Bokanté means "Exchange." Snarky Puppy scratches a very different itch than Bokanté. Of course, there are commonalities, but to me, they are totally different organisms in the way that they function. They have different sets of rules musically. The most obvious difference being Malika singing and composing some of the songs entirely by herself, though the majority of them is her and I together. And then of course all the personalities of the people in the band, and instrumentation. The style. Pretty much everything is different. Except for the fact that it's too big. That is shared. Impractically large.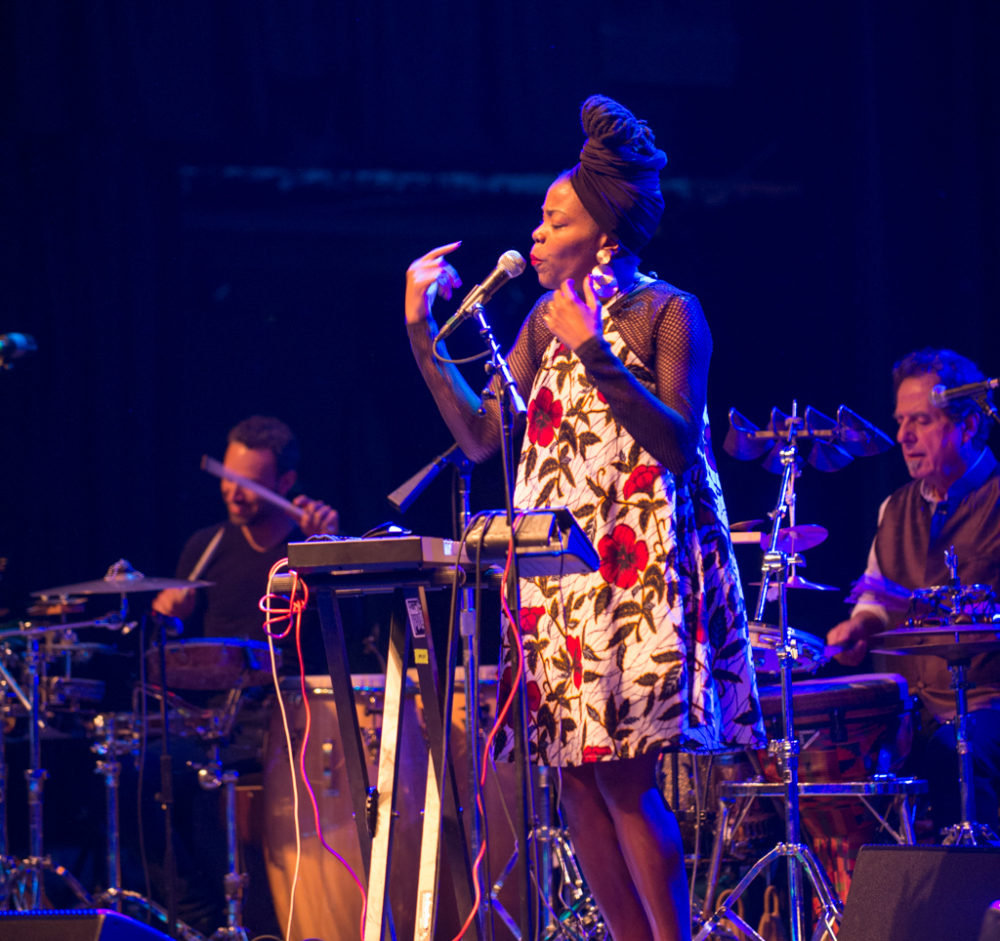 Malika Tirolien: I come from Guadaloupe, from a very artistic family. My grandfather is poet. My dad is an instrumentalist. My auntie is also an instrumentalist. There's always been music and dance and painting in my family. I went to Montréal to study jazz. At the University of Montréal. I played piano. I started with classical music, then I switched to jazz, singing mostly. And then I joined a big collective in Montréal called Kalmunity Vibe Collective. Like calm, unity. It's a play on words. And in this collective, I met so many musicians in Montréal, vocalists and everything. The first band I got out of it was called the Ground Food. And then my solo project, I got to take some musicians out of there too. And that's how I started to work in Montréal after I graduated. And one of the bands, Ground Food, opened up for Snarky Puppy, and that's all I got to meet Michael And started to collaborate with him.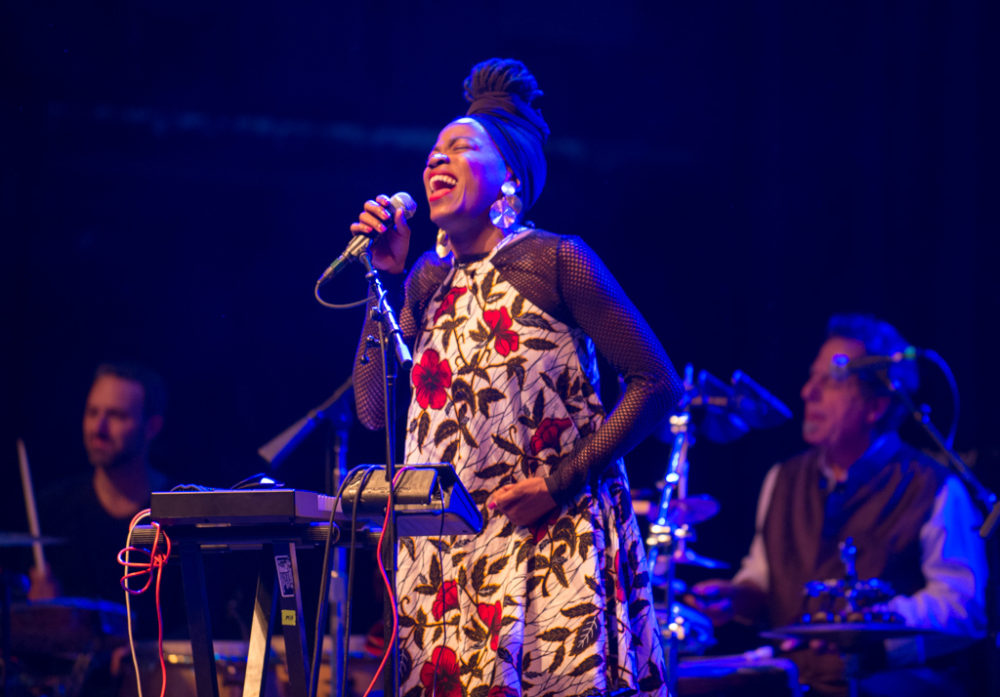 Malika Tirolien: Michael told me, I'm thinking about having a new band with a new sound, a sound that mixes up the West African music, and I hear some vocals in it, and would you like to be that vocalist? And I was like, "Hell yeah."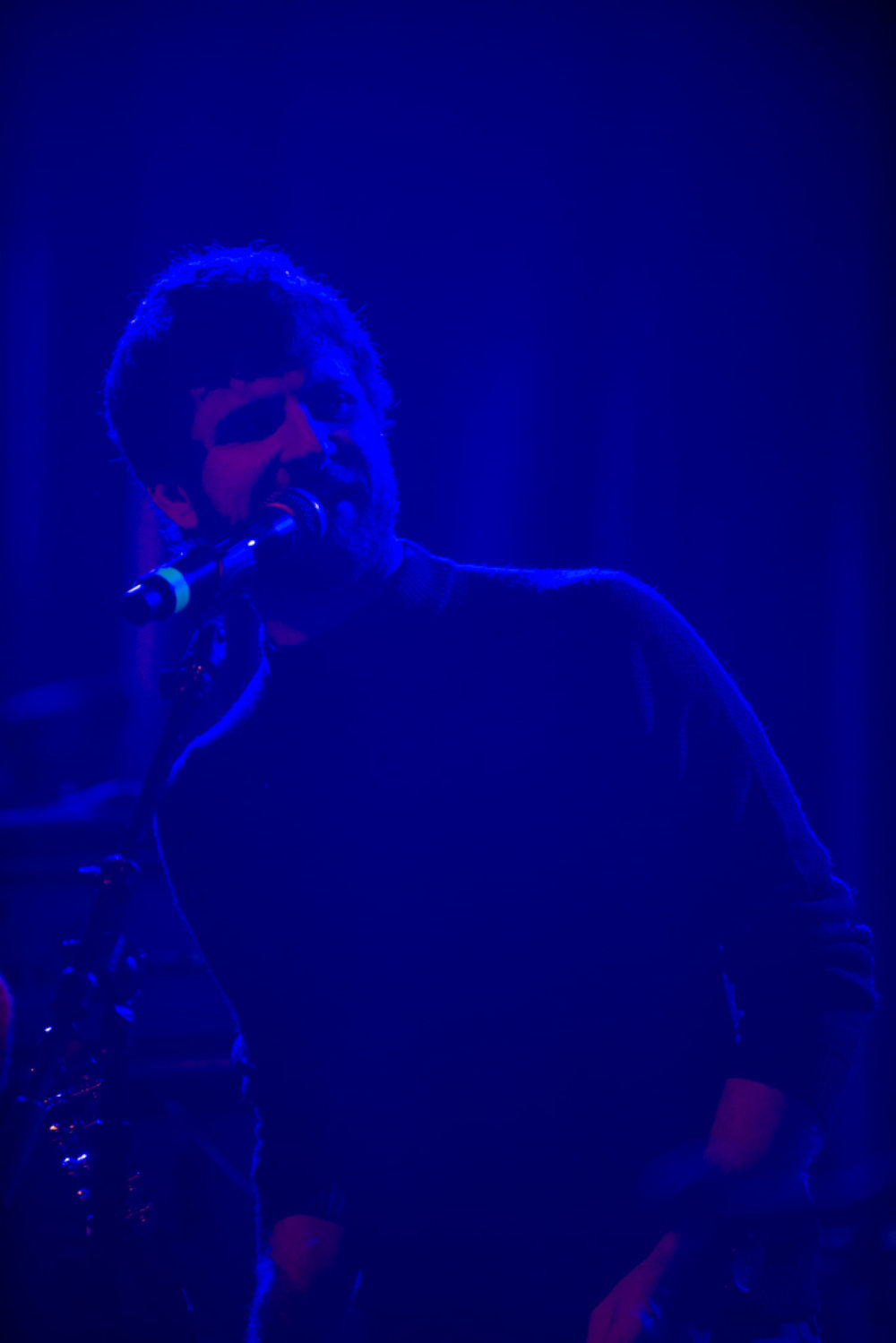 Michael League: The songs can be social-political. Often. But not just complaining. Malika wrote a great song on the last album called "Fanm" about womanhood and the celebration of that. On the first record, there are a lot of songs about community and the blessings of that. We have to remember how connected we all are. On the new record, there is "Bod Lanme Pa Lwen," which means there is light at the end of the tunnel. Keep going, it's going to get better.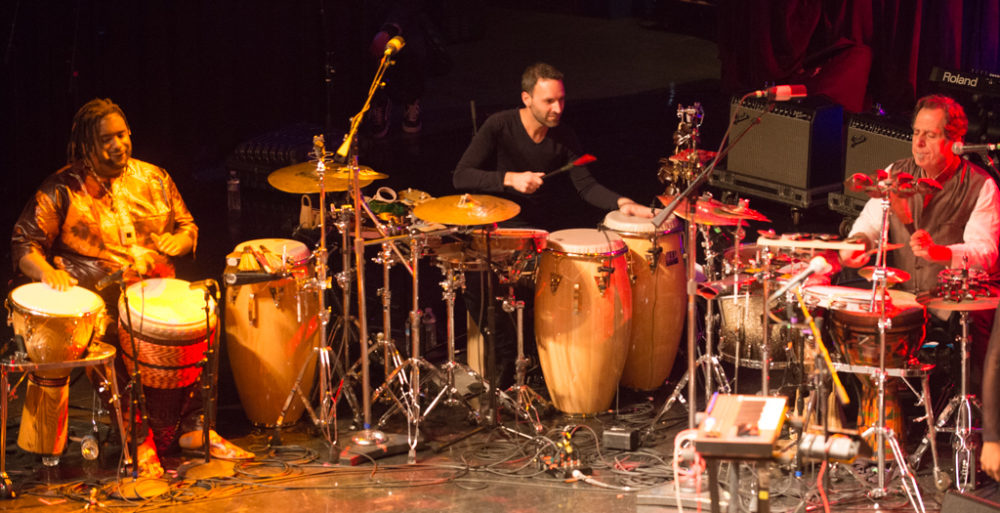 Malika Tirolien: And then there are more activist songs like "Réparasyons" or "Don't Do It," or "All The Way Home." The songs are more politically charged. One song talks about colonization. We tackle a few things. There's no shortage there.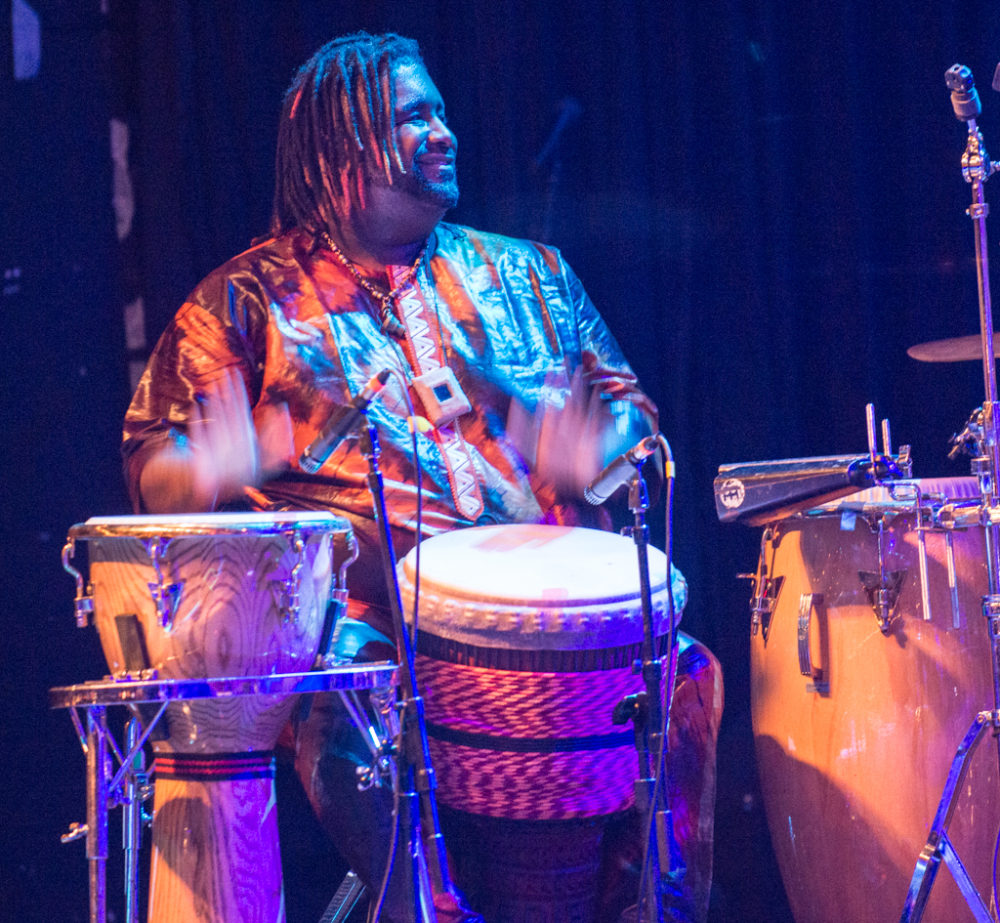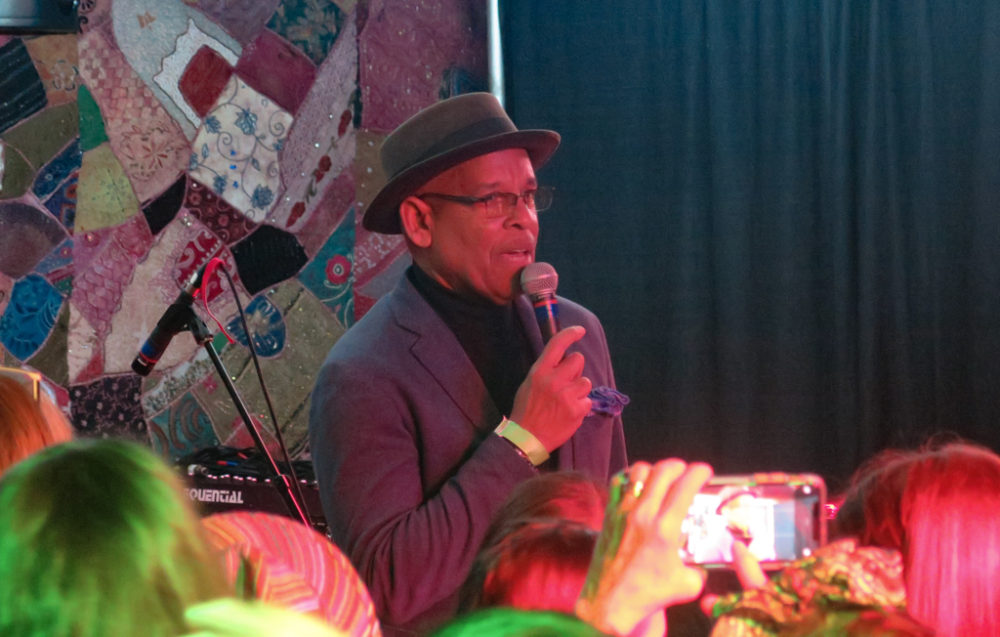 Los Cumpleanos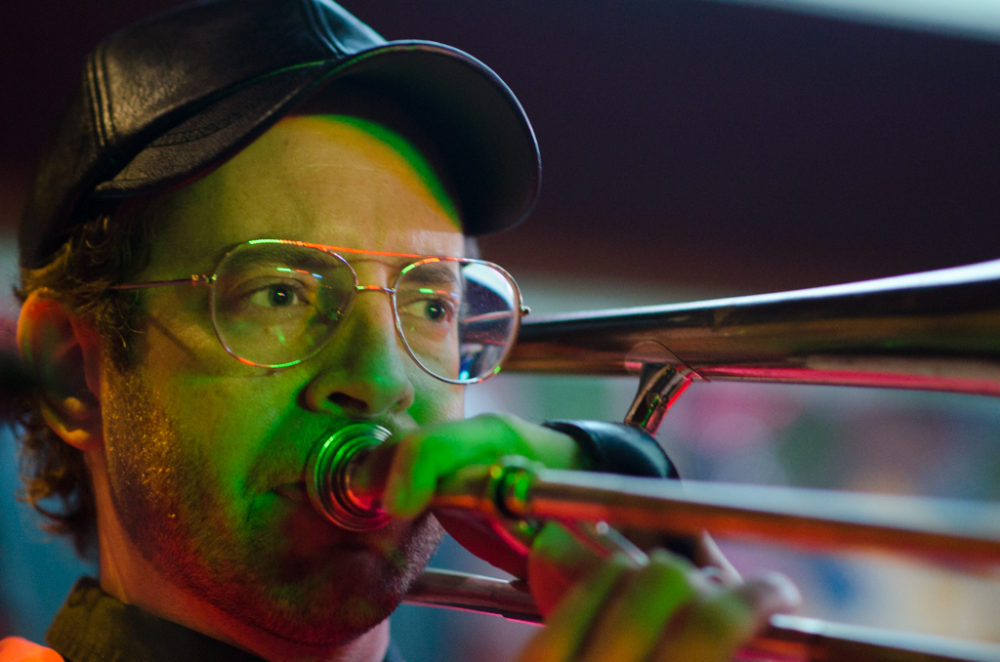 Alex Asher (trombone): It just kind of happened. I specifically was not trying to start a band. But sometimes the feeling is right. That was the summer of 2015. The rooftop party was followed by a highly corporate bourbon event where they said we need a blues band. And I said, "Yeah, we can do that." We showed up in the Lower East side, and everyone was drinking this sugary bourbon beverage and they were very drunk, and they didn't care what the music was. So then Lautaro said, "Let's play cumbia." We got a residency at Barbes and Bembe. Nestor brought us some deep cuts, And we started to cover salsa and cumbia [and other Afro-Colombian styles] in our own style, filling in the cracks with lack of knowledge in those genres by throwing in some Sun Ra.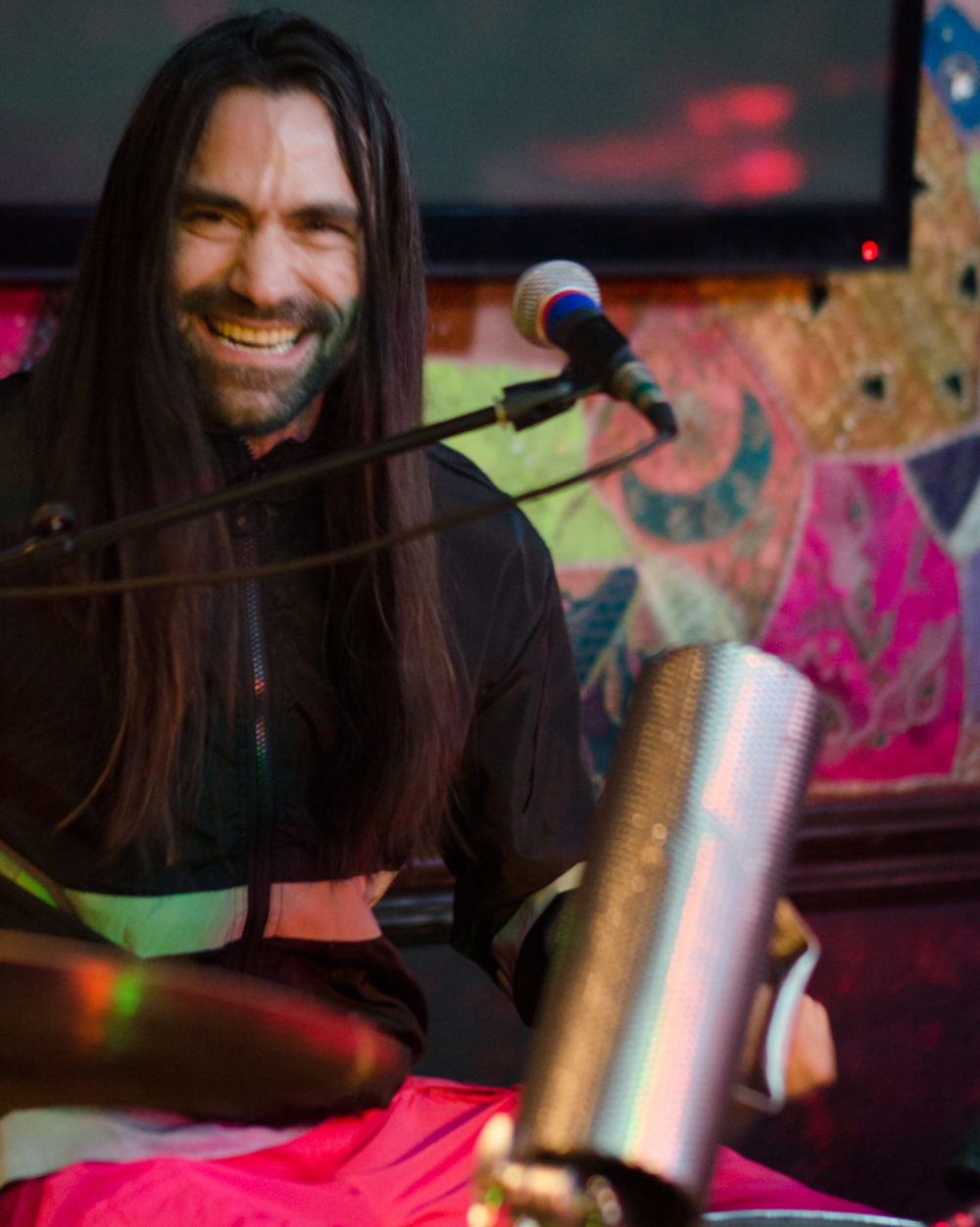 Lautaro Burgos (percussion): I am Argentinian, and Nestor is Colombian. So two of us are South American and two of us are from the U.S.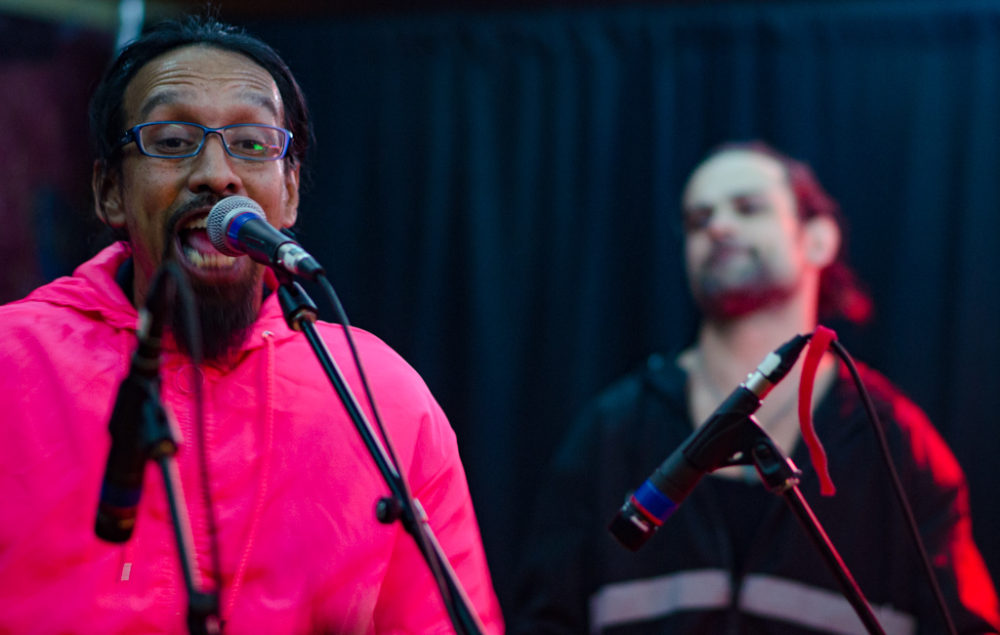 Alex Asher: Nestor is a very humble man, but he's very deep. His father is a music historian, so he spent a lot of time meeting older musicians and being immersed in those sounds at an early age.
Nestor Gómez (percussion/vocals): My dad was pretty much part of the beginning of a lot of the carnival institutions that now direct all the parades in Barranquilla. I was able to learn all the traditional musics. Basically, it was an everyday life.
Eric Lane: Nestor brings DNA for the music. But there's so many areas left open for each person in their own field to fill in. It's a real organic writing process. Symbiotic writing process.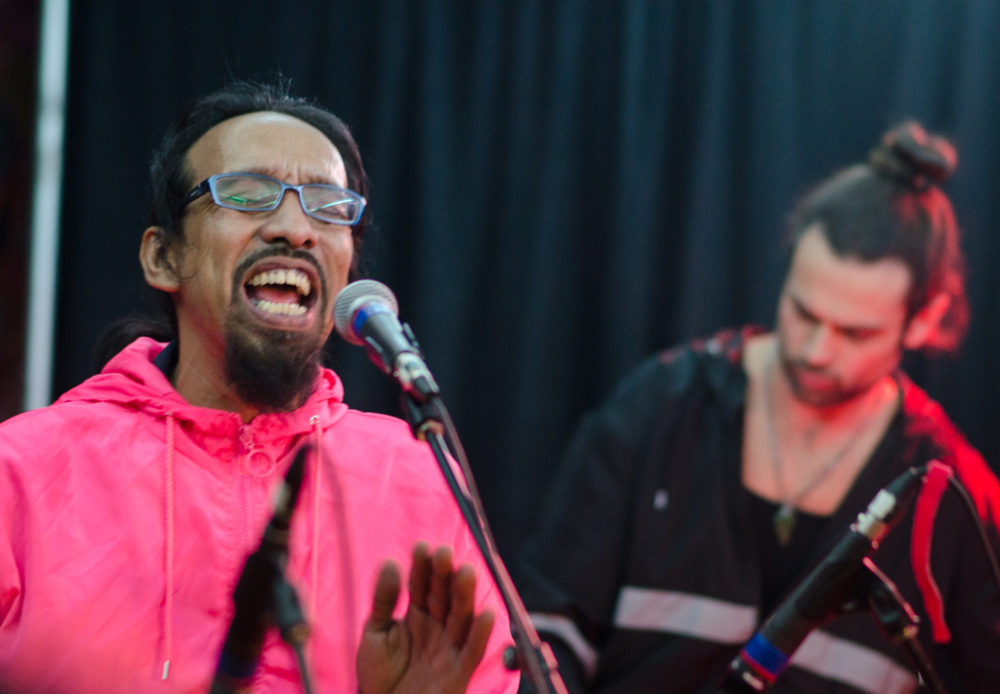 Alex Asher: After the bourbon event, we brought Nestor into the fold, and we were on our way to our first gig ever. Then we got a text from the bartender asking what we were going to call it. We've gotta promote it. It's DJ Mickey Perez's birthday, it's a really big night: we're worried we need to tell people what we're called.
Eric Lane: And I said, of course, let's be Los Cumpleanos (The Birthdays), much to the chagrin of the two Spanish speakers.
Lautaro Burgos: I said. No we can't be that. Nobody's going to take us seriously. But then I started to notice that people kind of loved it, and they remembered it.
Nestor Gómez: It's weird enough to be interesting but familiar enough to relate to.
Fatoumata Diawara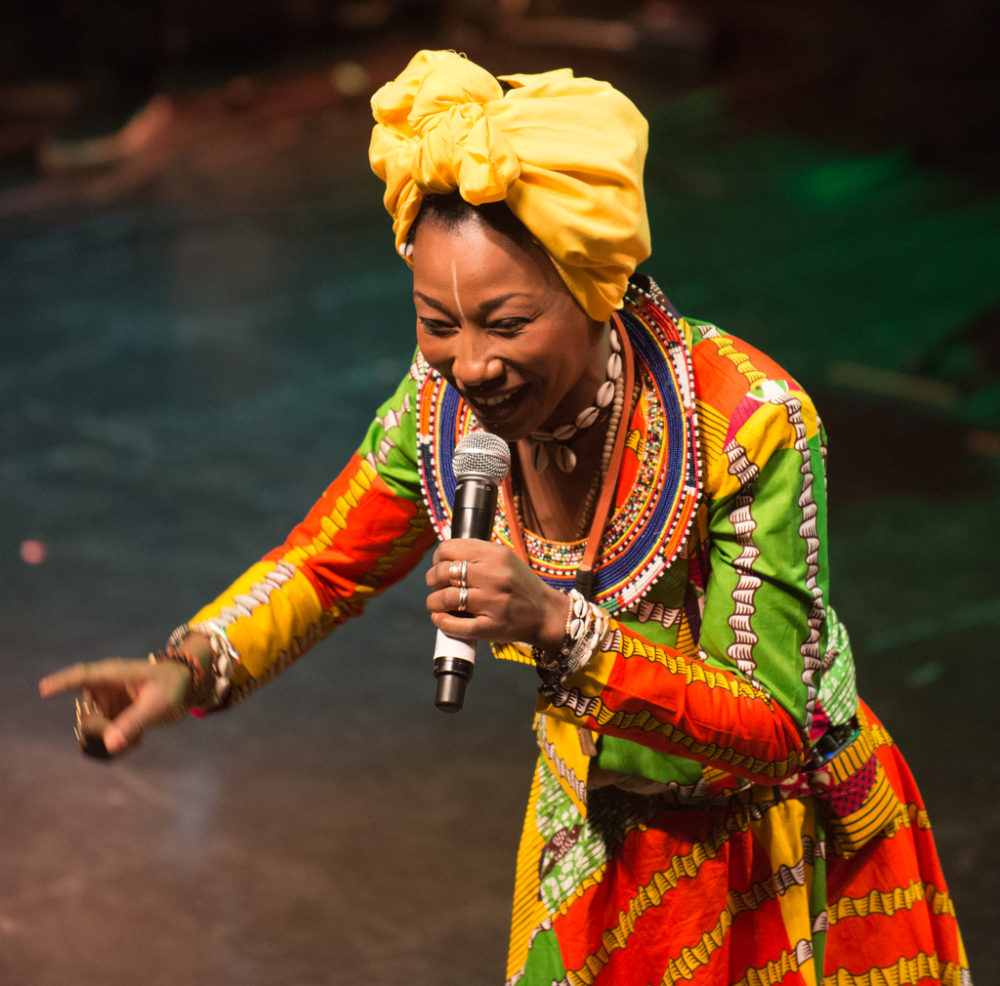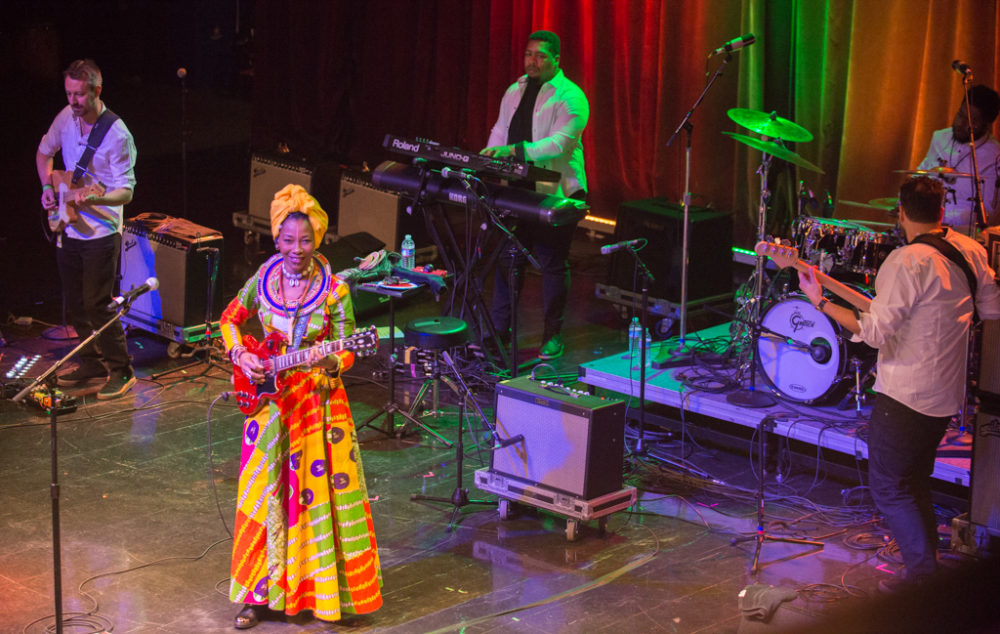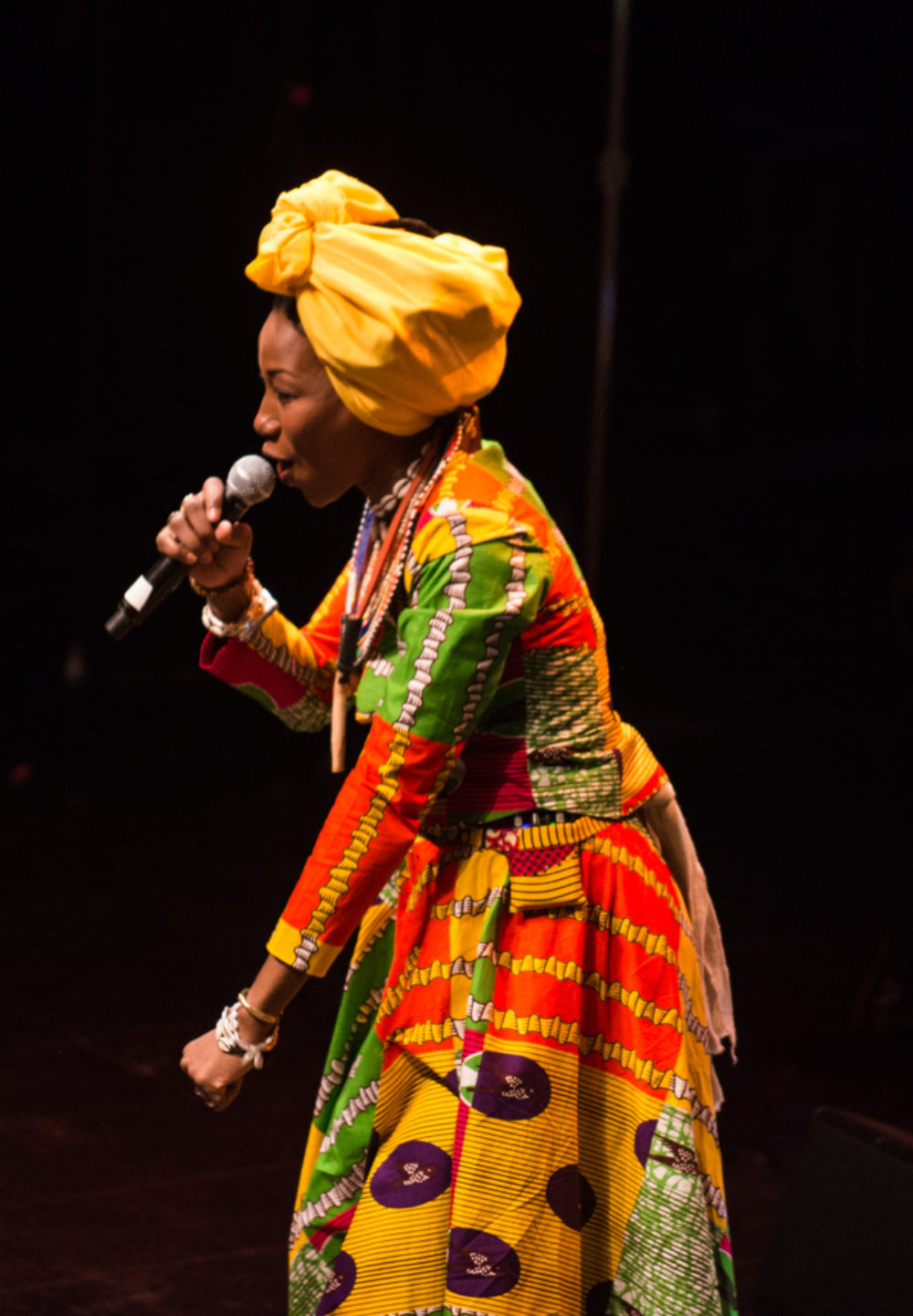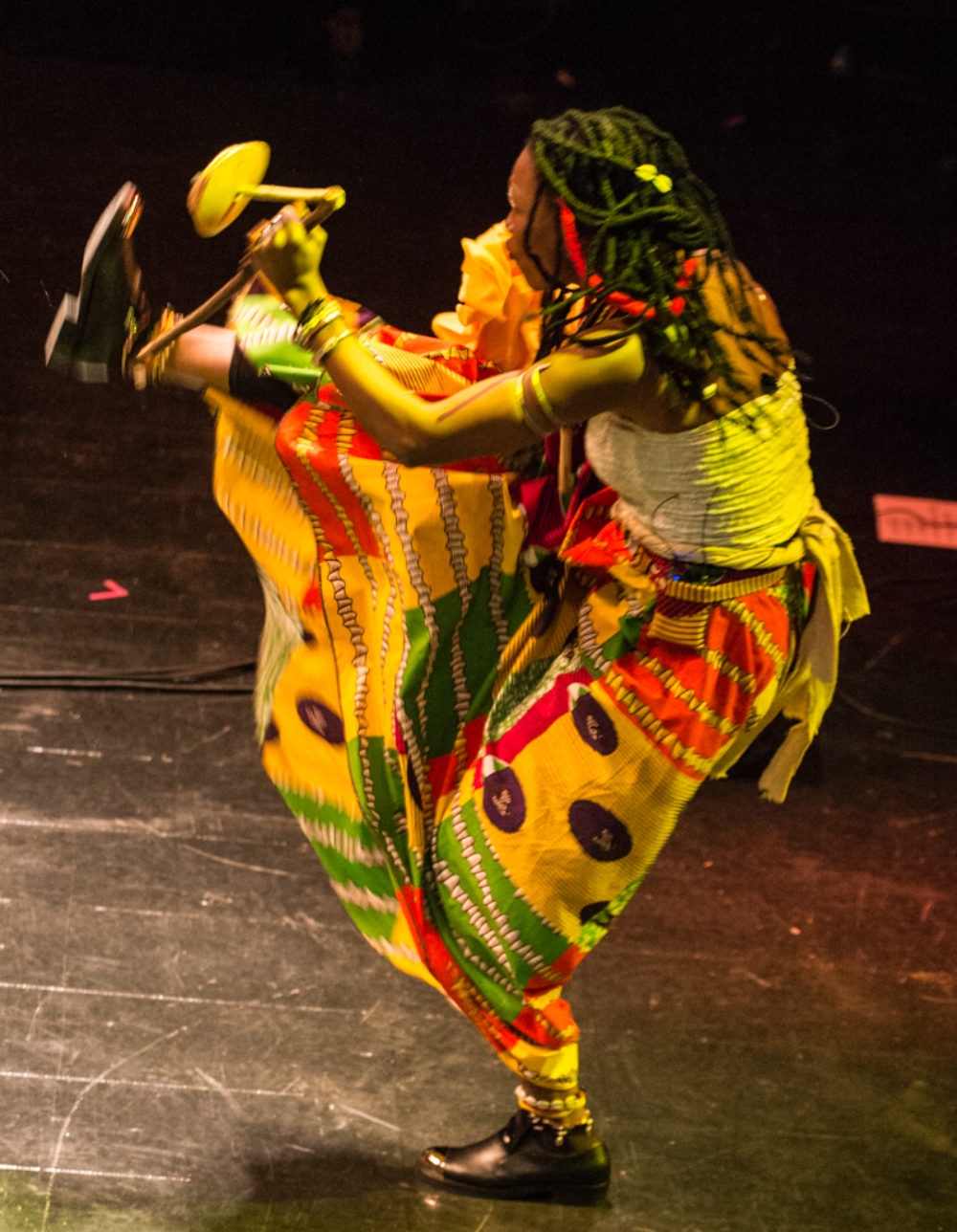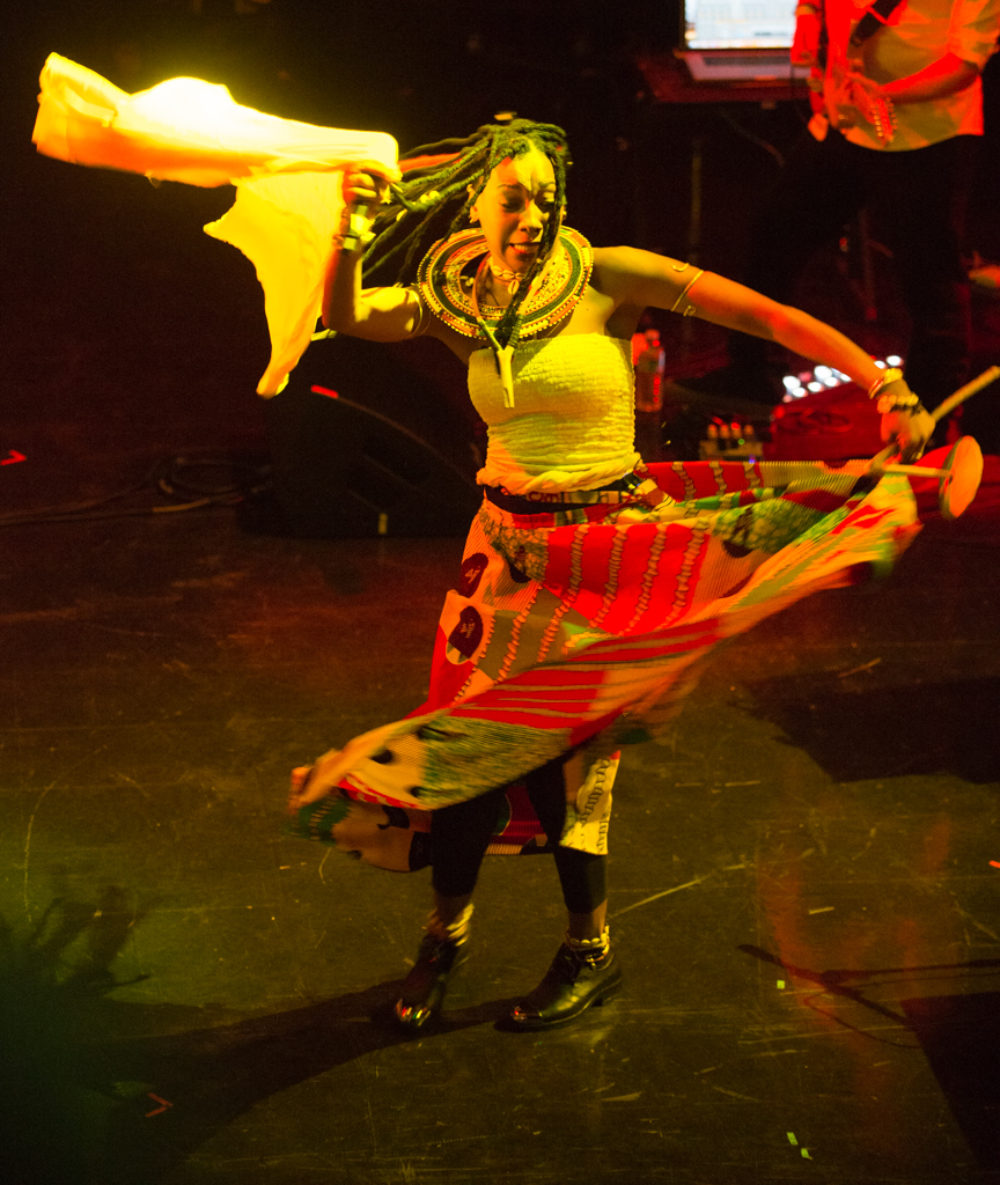 Fela! The Concert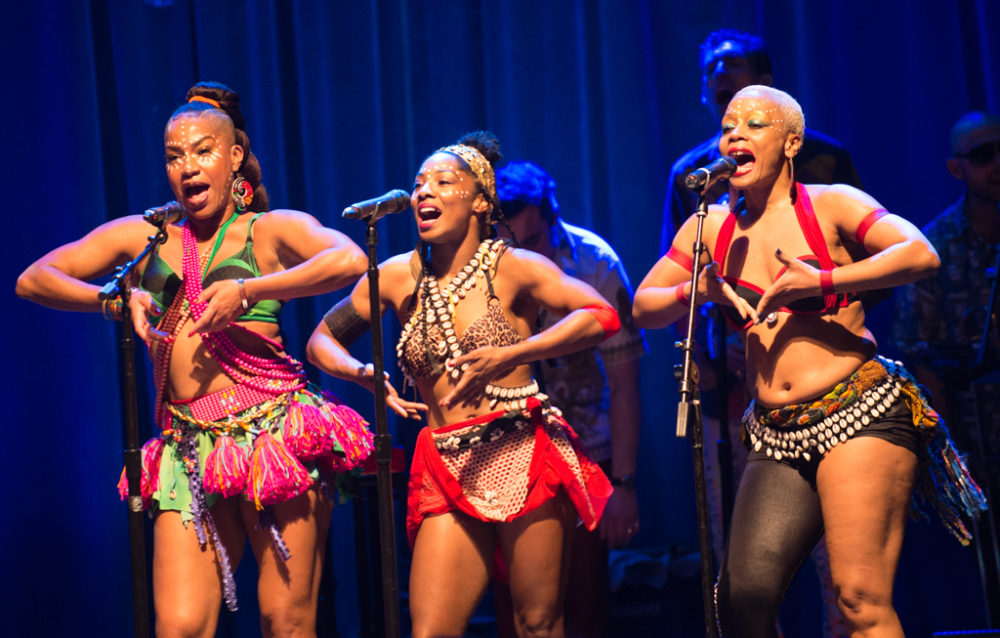 Oneika Phillips: [One of Fela's queens, and original Broadway cast member] I lovingly call this the concentrated version of the Broadway show, where we take mainly the elements of the songs. So the script is removed. The magic and the electricity and, most importantly, the message of Fela's songs that we utilize in the Broadway show, are now curated down to this concert version that is far more tourable and allows us to reach many, many more people than if we were requiring them to come to Broadway.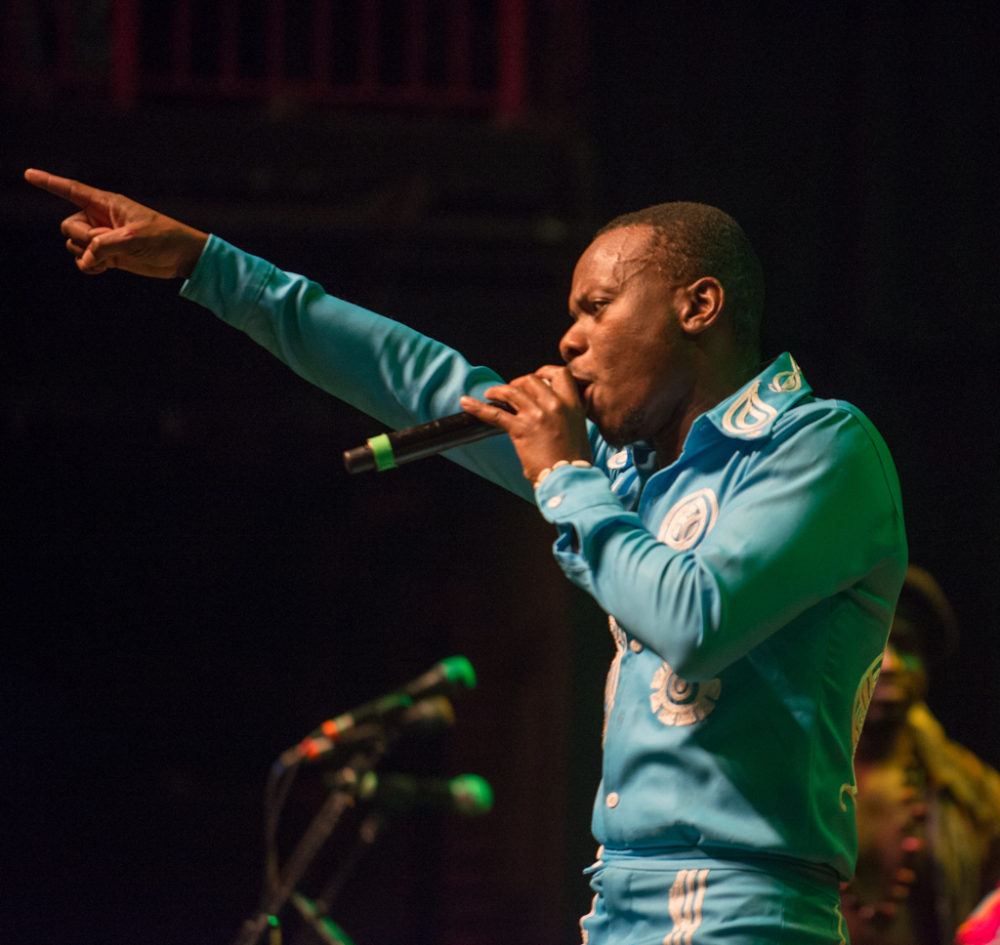 Duane Richmond: [Fela] My journey to Fela started back in 2009 when I first saw the show off-Broadway. My cousin, Sahr Ngauja, was playing Fela. I remember watching that show and thinking, "Man, I want to step on that stage." And just in passing,, Sahr said, "You know you might get the chance."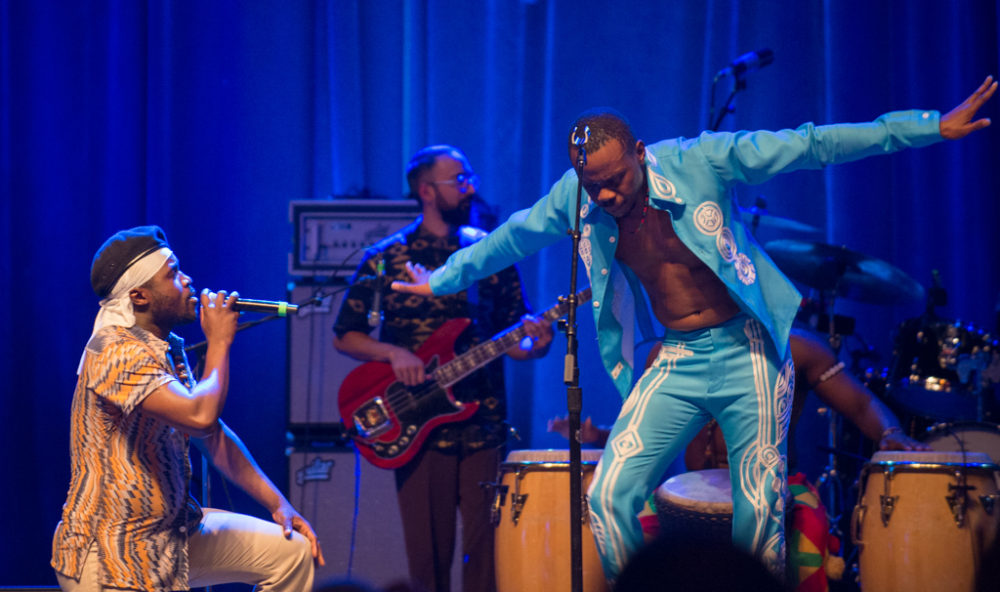 Duane Richmond: I think I did three auditions. The first one I came. They flew me from Los Angeles to New York and then right back home. I heard nothing. Maybe year later, they called me back. I came to the audition, heard nothing. The first show I did was in Chicago, and I was on Broadway in 2012. This was amazing, but the journey to get there was a lot.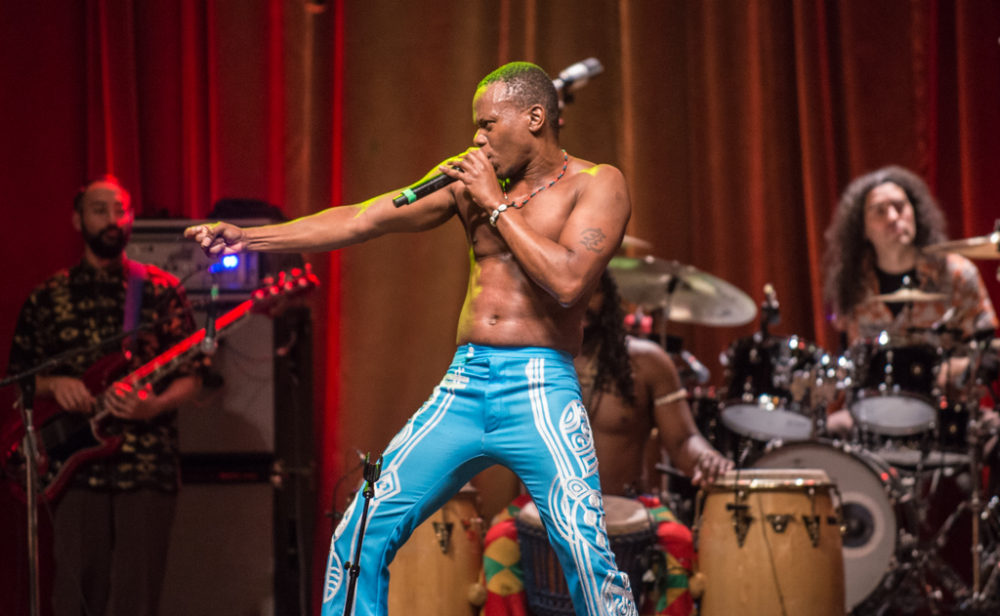 Duane Richmond: When I did my first couple of auditions, Bill T used to tell me, "You look young. You look very young to play this role." I thought, "Damn. I've got to age." But I realized after I saw the show and after those couple of auditions and reading about who Fela was, not just his music, but understanding the political aspect of who the man was, I gained a deeper kind of knowledge that was more than learning the script and learning the music. So when I came back on that third audition, Bill T was like, "You are ready."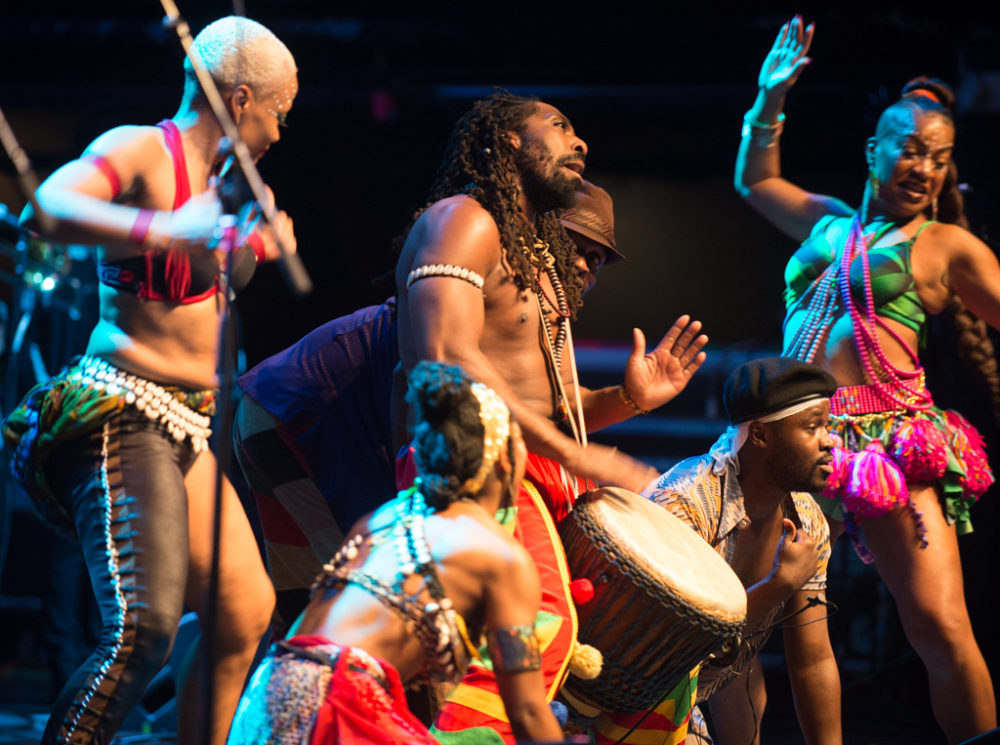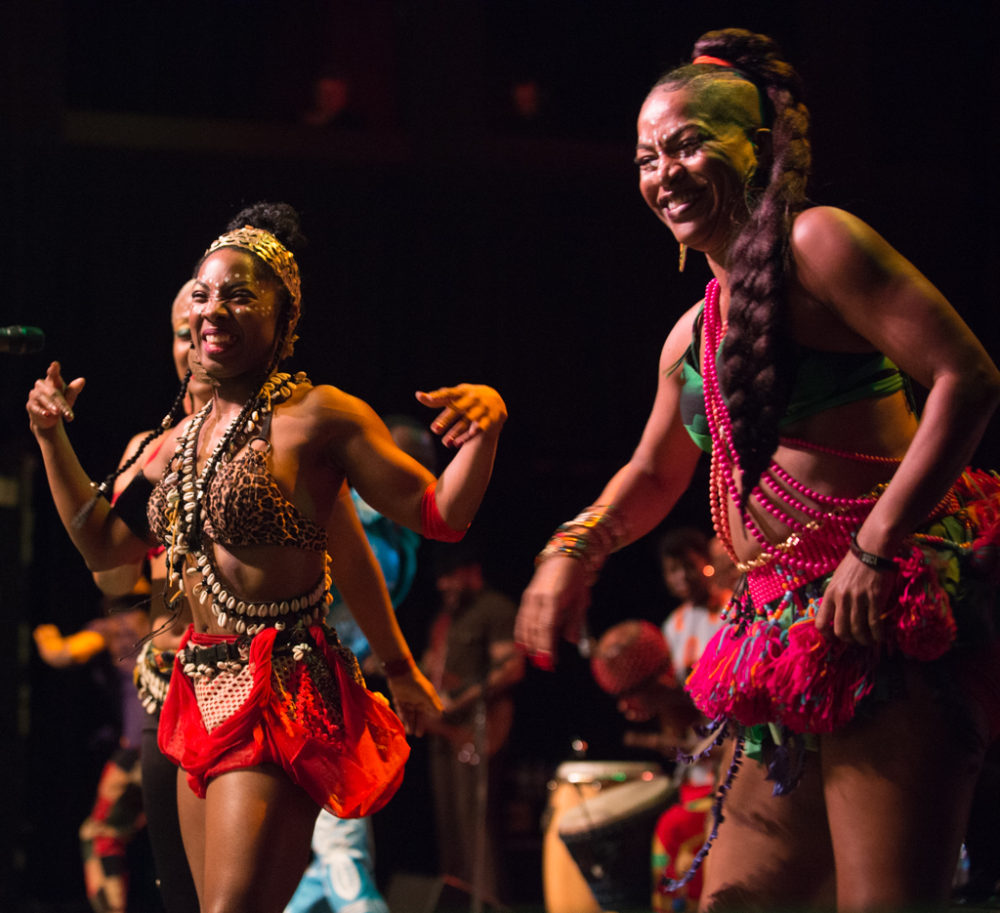 Oneika Phillips: We have seen the audience change. Because we have curated the show into this concert form, you can bring it out into places and spaces where a new generation is. When the show started in 2009, and then the season of 2010 on Broadway, there was just one social media that was kind of opening up as a space for marketing. And now that has become the most important way to market your brand. So the reach is so much further now than the traditional marketing that the Broadway show experienced. Now, all of a sudden, the audiences are young, captivated, and they know about Felabration and about Femi and Seun and the Kuti family.