Celebrate Thomas Mapfumo's 75th Birthday Today!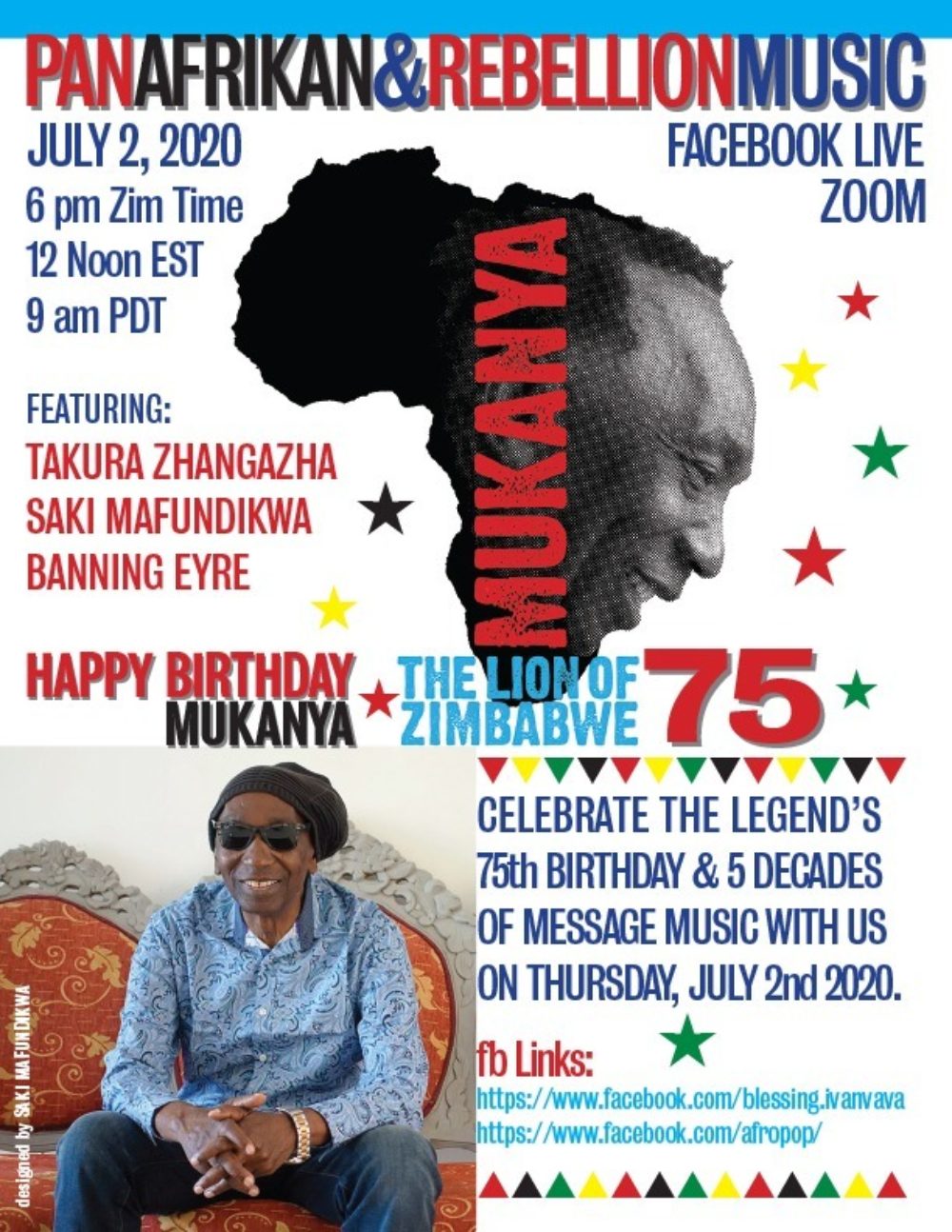 Thomas Mapfumo, "The "Lion of Zimbabwe," turns 75 today, and Afropop's Banning Eyre is celebrating with a panel discussion that we'll be streaming on Facebook Live starting at noon E.S.T. on Thurs. July 2.
Theoretically you should be able to watch right here:
Featuring special music and video from Thomas himself, Banning will be joined by Takura Zhangazha, Saki Mafundikwa and folks in Zimbabwe, the U.K. and South Africa. It's our first attempt at an international, Zoom meeting going out on a live-stream, so you'll want to tune in just for the high-wire act of us trying to get it to work—and we have an alternate Facebook Live link here just in case.
Mapfumo is a brilliant, politically active musician, whom Banning has known for many years, and literally wrote the book on. He summed him up thusly:
Thomas Mapfumo, the Lion of Zimbabwe, stands beside Fela Kuti, Youssou N'Dour and Franco as one of Africa's greatest and most consequential composer/bandleaders. For over 40 years, he has merged ancient African traditions—especially that of the sacred, metal-pronged Shona mbira—into the currents of international music, from rock to reggae to rap. Mapfumo's artfully barbed lyrics have targeted the racist regime of Ian Smith and the corrupt one of Robert Mugabe with equal resolve and courage. That's the essence of chimurenga—the music of struggle: past, present and future.

See you at noon at facebook.com/afropop.