Charted Waters: Nairobi, Kenya, May 16, 2019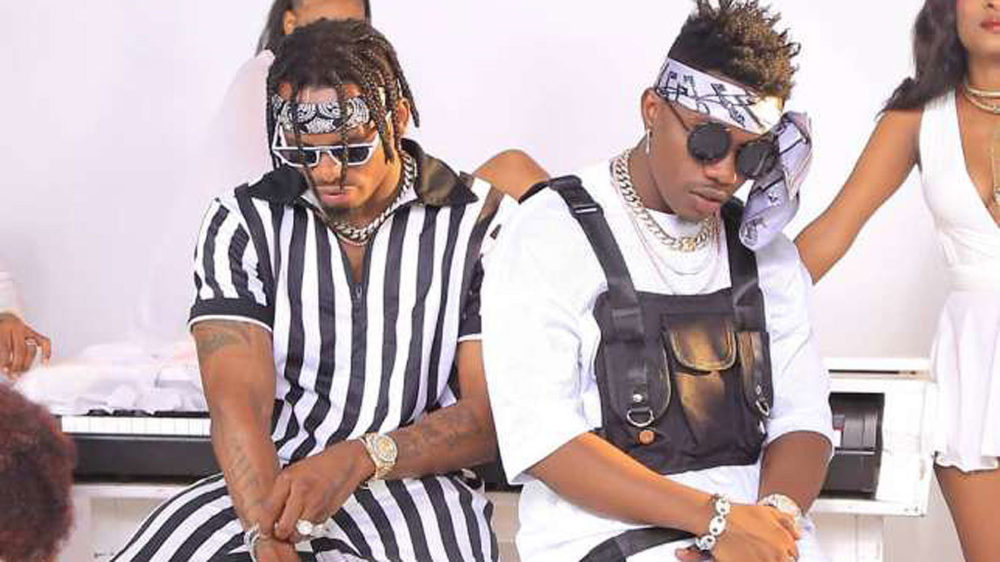 This week we check the YouTube charts in Nairobi, Kenya.
Kenya is the most extensively online country in Africa. Around 89 percent of Kenyans have internet access, about on par with the U.S. Up until about 10 years ago, most Kenyans were relying on internet cafes, but with cheap smartphones from China and relatively inexpensive data, Kenya leads the world in the share of internet traffic coming from mobile phones.
It also, as I discovered this week, may lead the world in pop music beefs. These stars are tabloid stars, and be glad that the tabloids are in English, because things are fascinatingly messy. If you're here for the drama, the African Great Lakes region is for you—betrayals, accusations, national bans over the mildest "explicit" content you've ever seen. You're going to love it.
We once again check out the YouTube charts, because Nairobi has a big footprint online and on YouTube specifically. Given the city's size—the country's biggest city and its capital, Nairobi is about the size of Chicago—and Kenya's aforementioned high levels of Web usage, it makes sense, but it was still surprising to see that Nairobi was the city listening to Nigerian pop star Yemi Alade the most last week, beating out cities like Lagos, London, and its larger (relatively) nearby Dar es Salaam, Tanzania.
Speaking of Tanzanians, they are all over the charts in Nairobi this week. Well, two guys are anyway.
1. Diamond Platnumz, "The One"
Diamond Platnumz is one such guy. The Tanzanian singer is on here twice with his own songs and once as a featured artist. He's tabloid fodder-level famous, has collaborated with Chris Brown, Neyo, Omarion and Rick Ros, and is playing at One Africa this summer. He's having a moment.
The song, "The One," as sweet and innocent as it is, is actually the center of a huge beef.
The original version of this song was titled "The One I Love" and featured Namibian kwaito star King Tee Dee. It was released in February. King Tee Dee used to go by "The Dogg" but on Sept. 29 last year he threw a gigantic "farewell" show for his old moniker witnessed by 20,000 people. "The One I Love" was supposed to launch King Tee Dee from the level of provincial kwaito star to pan-African hip-hop royalty, like where Diamond Platnumz is. Though The Dogg's debut album title, Shimaliw Osatana, translates to "money is evil," King Tee Dee already has a clothing shop and lounge in Windhoek and there is a television series coming out based on his life. He was really candid about it.
"I am happy that I have worked with Diamond Platnumz on 'One I Love' because it is also part of my rebranding," King Tee Dee said in the Southern Africa Times. "Platnumz is one of the biggest artists in our region and he is making strides on the global platform. The song we did has widened my fan base, as it is also receiving an overwhelming response from Platnumz's fans."
But then in April, Diamond Platnumz comes out with "The One," which is the same song, but without King Tee Dee on it. As you can see, it's the one that's popular in Nairobi, and it made a huge splash when it was put up online—a million views in 17 hours.
King Tee Dee at first says he's "shocked" by the new song, and his fans go ballistic on Diamond Platnumz, who tries to explain the problem as linguistic: "King Tee Dee's version is in Oshiwambo and Diamond's is in Kiswahili (Swahili)," Platnumz says.
Anyway, now that the shock has worn off, King Tee Dee has assured fans via Instagram that he's O.K. with the new mix and Diamond Platnumz wants everyone to stop being so mad at him and, in his defense, the Swahili version of "The One" is killing it in Nairobi.
2. Rayvanny with Diamond Platnumz, "Tetema"
Rayvanny is another Tanzanian bongo flava bad boy. "Tetema" is a follow-up to the collaboration "Mwanza," a song so scandalous that the artists were literally banned from performing in Tanzania last December. Apparently the song contains the Swahili word for "horny" and the video was deemed too explicit as well, although, to judge by international music video mores, it seems pretty tame.
Anyway, Rayvanny and Diamond Platnumz aren't banned in Kenya, which is good because they've got great chemistry and Kenyans adore them. I love that slick guitar line on "Tetema."
3. Masauti, "Ipepete"
There are few themes in pop music as universal as the importance of "shaking it," which is exactly what Masauti is inviting here. That beat is courtesy of Kenya's top producer Motif Di Don; the video is by Nezzoh Montana, one of the top directors. Masauti's been called one of Kenya's stars to look out for in 2019, and "Ipepete" continues the success he's been enjoying as of late.
4. Diamond Platnumz with Fally Ipupa, "Inama"
Hey, look who's back again! Diamond Platnumz left his collaborator on the track for this one, and who can blame him? Fally Ipupa is one of the biggest stars in Congolese pop today, and thus a force to be reckoned with. He fits right in with Diamond's smooth flow.
The lyrics to this song include a reference to one of Diamond's bodyguards having an affair with fellow Tanzanian singer Harmonize's wife, leading me to believe that Diamond Platnumz songs come with controversies as often as they come with videos. Harmonize seemed pretty angry about it in an Instagram post but he still plugged the track at the end.
5. Willy Paul with Rayvanny, "Mmmh"
Willy Paul used to be a gospel singer—gospel music is big in Kenya—and his pivot to pop has raised some eyebrows, but this song's good enough to win over some skeptics. He seems to be thanking God for beautiful women, so maybe you can have your cake and eat it too.
White Nerd Watch: So, this is only the second week we've checked charts like this, but the only Anglo-American act in the top 20 on this list is the Ed Sheeran-Justin Bieber collaboration "I Don't Care." It's a testament to how homogenous the pop world is that the track doesn't sound all that out of place on this list, but last week on the Nigerian charts, Lil' Dicky's "Earth"—which also features Bieber and Sheeran—was the only Anglo-American artist on the list, about in the same spot. Has Justin Bieber, a creation of YouTube, achieved that level of international fame? Have Ed Sheeran's nods to Afrobeats endeared him to the continent? Stay tuned!