CINE AFRICA "Eyimofe" This Is My Desire
For years, rap and hip-hop artists from Nigeria have been submitting tracks for me to broadcast, spin at clubs, use in podcasts—more than all other African countries combined. Many of the lyrics have celebrated the fast-moving street hustle atmosphere of Lagos. And Nollywood has cranked out its own local audience entertainment about life in Nigeria, including the TV series 419, named after the most notorious of Nigerian financial scams.
But if you really want to escape the shadow of Nollywood and see a true picture of what it's like just trying to get along in the freewheeling anarchy of Nigeria today, settle back in your couch today and stream last year's Eyimofe (This Is My Desire) on the Criterion channel. You can get a 14-day free subscription.

Shot in doc-style 16mm, Eyimofe plunges you right into the commotion of Lagos rush hour, with its heat, dust and decrepit construction, its danfo drivers zipping around chaotically, carbon monoxide spewing from generators, smooth-talking hustlers, predatory schemers, heartless bureaucrats, bosses from hell, flat-out swindlers, and just plain cheapskates. Lagos is a city where every move you make sends you into a Kafkaesque maze of hospital bills, housing bills, lawyer bills, and then even more bills, a city of endless work and crushing compromises that are just normal life for everyday Nigerians.

Eyimofe's story concerns Mofe (played by Jude Akuwiudike), who dreams of leaving Nigeria for Spain, and Rosa (played by Timiloluwa Ami-Williams), who dreams of going to Italy. The movie is about the impossible frustrations of trying to turn these dreams into reality. Ironically, the film's directors are the brothers Arie and Chuko Esiri, Nigerians who did manage to graduate from film programs at Columbia and NYU, respectively.
I can say from experience that one of the classics always shown to NYU film students is Vittorio De Sica's Bicycle Thieves. The film is about the bond between a father and son who rely on each other in an extraordinary way in a time of great struggle in postwar Italy. Likewise, Eyimofe concerns itself with familial bonds in times of adversity. Mofe's sister Precious and her two sons have been sent to Lagos from the village because his father is too stingy to support them, and Rosa's pregnant younger sister Grace has also been sent from her village to Rosa's care. Both Mofe and Rosa are truly heroic in their unselfish devotion to their family members.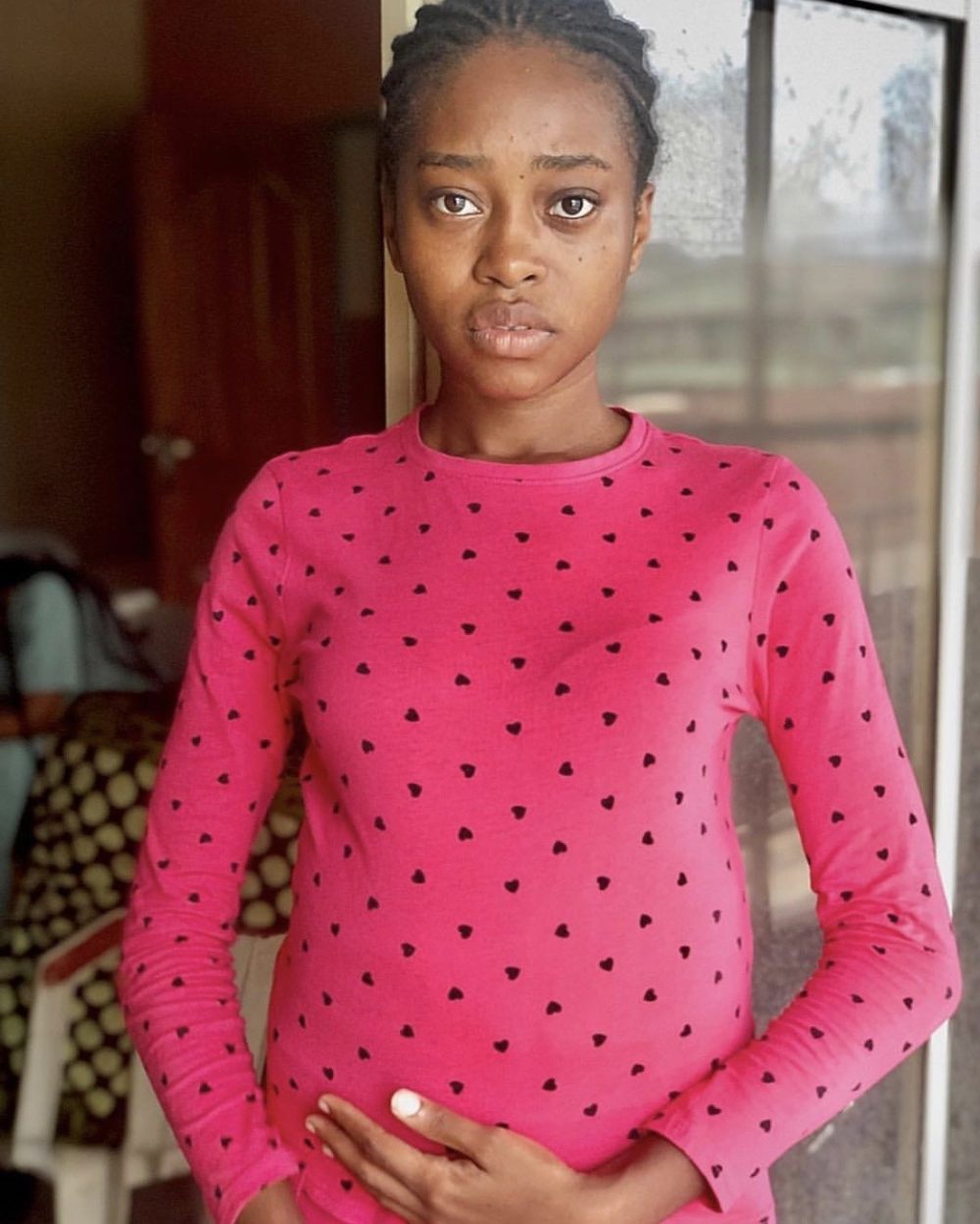 At the start of the film, Mofe has bought a rather suspicious passport from a streetside forgery artist. Rosa eventually contracts with a thoroughly unscrupulous businesswoman to sell Grace's expected baby in exchange for passports. But these plans are suddenly jeopardized when Precious and her two sons are tragically killed by a carbon monoxide leak and Grace suffers a miscarriage. Mofe sinks into financial quicksand just trying to pay for his sister and nephews' funeral costs, and Grace nearly bleeds out because the clinic callously demands money up front from Rosa to save her life.
In the end, it does not matter whether Mofe and Rosa make it to Europe or not. The journeys each take aiming for their escapes are ones which teach them how to cope with difficult situations in life, and towards at least some greater level of self-reliance.
[The film is in English and Nigerian pidgin, with English subtitles. However, not all the Nigerian pidgin is translated, so I suggest you turn on additional subtitles in your Criterion channel or streaming media player.]
dj.henri is a New York City DJ who has performed at the Apollo Theater, B.B. King's, Symphony Space, and elsewhere. He is also the creator of radioafricaonline.com.