Clean, Healthy Stress Relief: Coco Maria's Cumbia DJ Set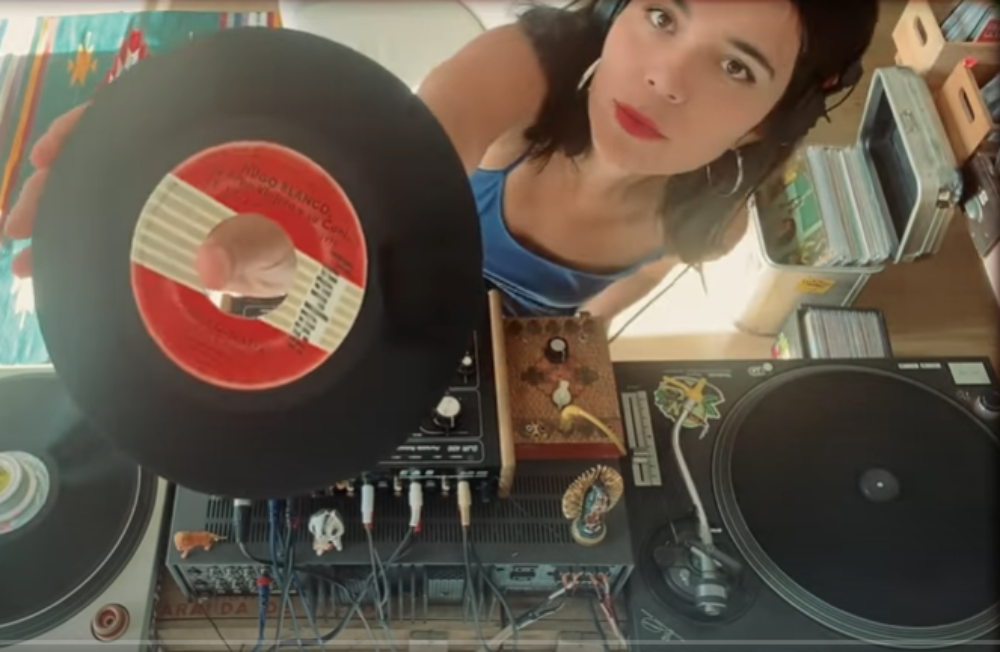 It's hard to get a word or thought in edgewise this week, with the American presidential election still looming over every waking moment. You need a minute? You need 40 minutes? Here's what I recommend: A quick trip to a sun-soaked June apartment, where Coco Maria is behind the decks with a very chill vintage cumbia DJ set.
I'm no therapist, so this is the best I can prescribe.
Just let her go to work; she's got this. The energy of this video is a million miles from where I'm personally at, but it's helping immensely.

The YouTube channel My Analog Journal has hours and hours of these sets, and I'll soundtrack those long afternoons in the home office with the band Salt Cathedral spinning Afro-Cuban and Latin Jazz, Habibi Funk playing Arabic tapes and records or DJ Poly-Ritmo behind breakfast-themed turntables, dropping Brazilian classics. Or, in off-Afropop hours, Turkadelic tunes or French yéyé, you know whatever rises to the mood.
They're great for reading or working or cooking to, so if you're doing something repetitive—counting something up, let's say—take two and call the election in the morning.