David Walters Teams With Ballaké Sissoko, Vincent Segal and Roger Raspail on New Album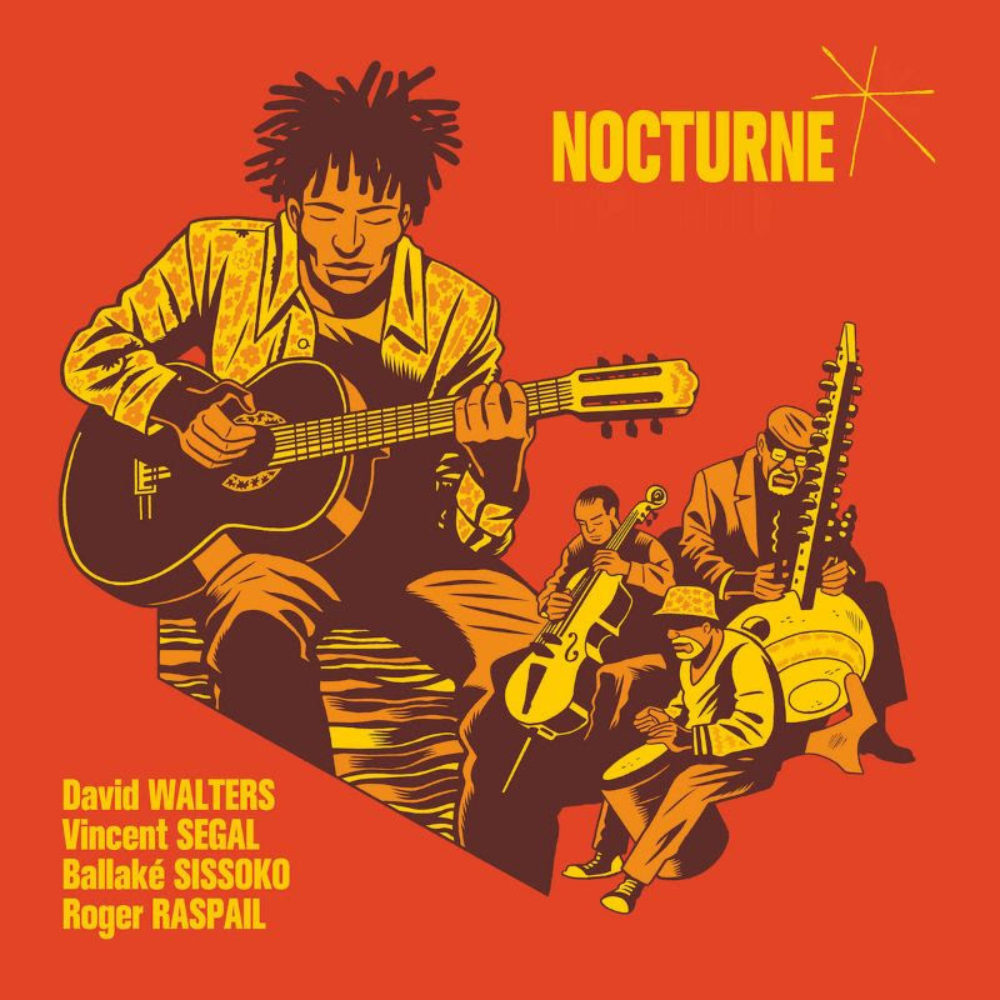 For his new album, David Walters found a group of musicians that not only fully and beautifully fleshes out his acoustic compositions, but also manages to represent a goodly percentage of the Afro-francophonie while doing so. Walters and percussionist Roger Raspail trace their roots to the Caribbean islands of Martinique and Guadeloupe, kora player Ballaké Sissoko comes from Mali, and cellist Vincent Segal from the French mainland.

Of course, Segal and Sissoko have been making beautiful music together for about a decade, and Raspail is one of those dream drummers who, no matter if it's Congolese funk, Gnawa music or jazz, outlines the pocket while leaving everyone plenty of room to operate.

And maybe that Swiss Army knife of a lineup is the kind Walters needs. His songs don't fit into easy categories. With an acoustic guitar, he performs seated like a singer-songwriter, but his falsetto can be a delicate air which gives way to a dancehall-inspired rapping. His songs have urgency with lyrics in English, French and Martiniquan creole, but provide a soothing, acoustic bed from which to rise.
Released today on Six Degrees Records, Nocturne, is a showcase of both skill and growth.