El Drágon Criollo "Pase lo Que Pase"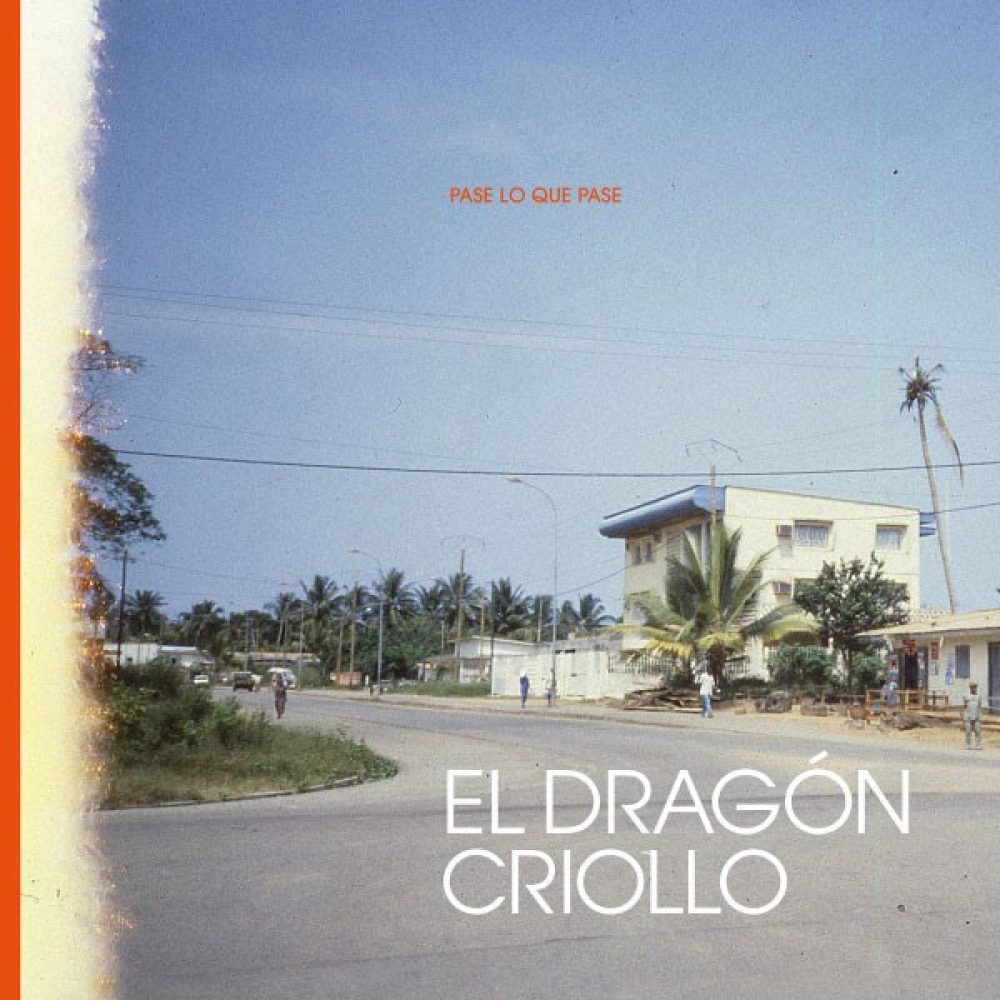 The debut album from El Drágon Criollo—AKA Colombian producer, musician and singer Paulo Olarte Toro—is out this week on El Palmas Music. Titled Pase lo Que Pase—"whatever happens happens"—it's chock full of memorable melodic turns and hooks, gracefully swapping musical styles while staying grounded enough to have a clear identity.
Our musical tastes are irreparably tied up in our memories—the choice of a certain instrument or a stylistic florish can recontextualize a song from one era to the next, to a new genre, to a new country. The new album from El Drágon Criollo is full of these little time warp moments and choices that plunge the listener to the mid-'90s programmatic drums, to the early 2000s reggaeton boom with a beat, or to Brazil with a single hoot from a cuica—and ironically enough that pastiche means the album could only really happen now.

The opening track, "La Numero Uno" puts cheese-ball synths against a backbeat champeta guitar—it's Colombia for sure, but not exactly as it was in the early '90s. The dragging syncopation against the electronic drums and the muted vocals almost put it in mid-'90s American alt-rock radio territory—you can just picture it in between Fastball's "The Way" and a Sugar Ray hit. Even though the next track "La Brisa," wears its "Jane Says" Janes Addiction influence proudly, it is counterweighted with vintage-inflected analog synthesizers and a relentlessly dancey beat, firmly driving it back in time and further south. Just when you get settled into the Latin pop sound of "Librame de Todo Mal" a reggae klaxon sends the whole thing back to the Caribbean.

It comes as no surprise; Olarte Toro has always been a bit of a chameleon—with 15 years as an electronic musician under his belt, and genre exercises and collaborations under the monikers Acid Coco and Contento. The El Drágon project seems to come from a personal place, both in terms of aesthetics—he grew up in '90s Colombia after all—and thematically, addressing Colombia's volatile present and that of Latin America as a whole.

"Pase Lo Que Pase talks about the situation that Latin America is experiencing at the moment," he explains in a press release. "It's a situation that, even though it is old, has become more important and has gained much more awareness on the part of the people. It talks about how the new generations are afraid of a situation that is no longer bearable, that people want a change and that they no longer care at what price, they no longer care if the price they have to pay is their life."

The fleet-footed song "Ojos de Bosque" is dedicated to his daughters, bidding them to never lose the desire to fight on and to find inspiration in daily life, and likewise "Hoy No Moire" vows "Today, I will not die." It's a mood that we're all running up against here late in the second year of the pandemic era, just worn out. But playing in the sandbox of sounds of the past, fashionable and unfashionable, El Drágon creates an expansive, welcoming place, art that is of course serious but suffused with a valuable sense of play. When you've been knocked around, it's enough to make you want to get back up—and dance.