Fela Kuti Leads 2021 Class of Nominees For the Rock & Roll Hall of Fame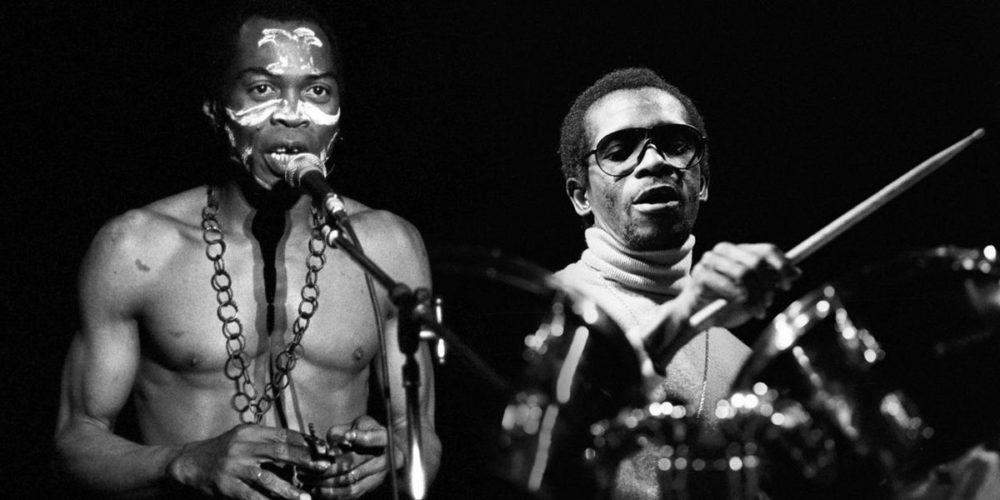 There is perhaps no African artist more widely known and celebrated in the world of rock 'n' roll than Fela Kuti. Ex-Cream drummer Ginger Baker sought him and toured with him; Paul McCartney and Wings recorded in Lagos while in his thrall and Talking Heads tore down what they were doing to rebuild themselves following his and Africa '70's blueprints. And, of course, Fela remains beloved on the continent and in Nigeria, his home country, the most populous in Africa. So it should come as no surprise that now that the Rock & Roll Hall of Fame finally got around to nominating him; he's doing gang busters.

Of the 16 nominees for the 2021 class of inductees, Fela Kuti leads all voters with over 116,000 votes, well ahead of long-time-canonized rock 'n' roll artists' Tina Turner's 80,000 and Foo Fighters' 60,000.

Historically, the Rock & Roll Hall of Fame has been criticized for being too white and too male in scope—in this respect, it really reflects rock 'n' roll's shortcomings—but this nominating class includes, in addition to Fela, Mary J. Blige, Jay Z, LL Cool J, and Chaka Khan. Sure, they all made their names in the non-rock genres—Afrobeat, hip-hop and disco—but the Hall is going for a big tent, which is probably for the best.

Fela's son Seun Kuti, who still tours with Fela's old band Egypt 80, encouraged people to keep voting. On Instagram he posted, "On behalf of the Anikulapo-Kuti family, we want to say thanks for the support. One can vote every day so please visit the website to keep the numbers going up. I have to say though, we Africans all over the world have already put Fela in the greatest hall of fame of all time— our hearts. #liberationgeneration."

You can cast your vote right here and make sure future generations venerate Dionne Warwick's contributions to rocking right here until April 30.