Field Report: 33rd Annual Würzburg Africa Festival
The quaint and historic city of Würzburg, Germany was first inhabited in the Bronze Age and sits alongside the Main River in Bavaria. It is about an hour and a half drive from either Frankfurt and Nuremberg, and is the center of the Franken wine region. One can see and visit vineyards along the edges of the city. With a population of about 125,000, it is not a city where you might expect to find a festival dedicated to African music, art and culture, but yet for 33 years it has played host to one of the largest, and the oldest in all of Europe.
"The Africa Festival builds bridges and brings us closer to African cultures," Würzburg Mayor Christian Schuchardt told Deutsche Welle News in 2019. "In turbulent political times such as these, this is more important than ever."
The four-day festival took place May 26-29 along the Main River in a large park within the city and stretched the length of four or five blocks. There were two stages, a smaller day stage which featured new and upcoming performers, daily Senegalese storytelling times for children (and adults), African fashion shows and deejay sets. The larger main stage is used only in the evenings for the headlining performers. Branching out from the main drag, there were many booths selling African clothing and trinkets, African food stalls, stands of non-profit organizations describing their work in Africa which the festival's foundation supports, and at the far end there was even an outdoor cinema, showcasing films from or about Africa. Off-site, there were photo and art exhibits at locations around the city. While over the last two years, due to the pandemic, the organizers had significantly reduced the size and breadth of the festival; this year they expanded to about three-fourths their pre-pandemic size. Attendees came from all over Germany and the rest of Europe.
This year the focus of the festival was "Strong Women in African Music." From the 16 bands that performed, 13 were led by women, including Angolan Lucia de Carvalho, Senegalese-French chanteuse Awa Ly, Béninoise star Fafa Ruffino, Zanzibarian Siti Amina Omar (all of the above will be featured in interviews on the website shortly), as well as Angelique Kidjo, Nkulee Dube (daughter of reggae legend Lucky Dube), Cape Verdean diva Lura and Cameroonian Valérie Ekoumé (filling in after a last minute cancellation by South African singer Lira). Rounding out the line-up with some XY chromosomes were Malian legend Habib Koité (reunited with his band Bamada), the Guineé All-Stars (featuring Moe Kouyaté and Sékouba Bambino) and Afro-German singer/songwriter Patrice.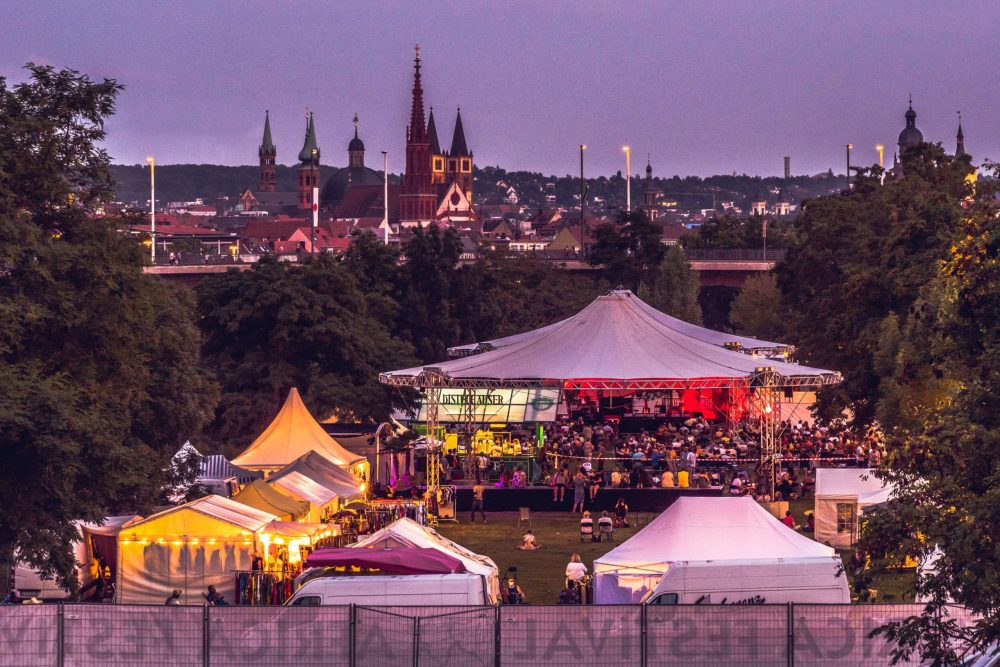 While all the headliners performed as excellently as you'd expect – we were especially taken by the Guinée All-Stars – it was the up-and-comers, or at least those less familiar who really impressed us— such as Lucia de Carvalho, who blends rhythms and melodies taken from her birthplace in Angola; her second home in Strasbourg, France; and her spiritual home, Brazil into a mix of joyous original music. Likewise, Senegalese singer Marema delivered a set that rocked so hard some of the elderly members of the audience seemed rejuvenated as they rose from seats to dance (and a shout out to her killer Brazilian lead guitarist Marco Antonio de Costa). Ziti and The Band heated up the audience into a near frenzy, while Sudanese Amira Kheir's set was a trance-like desert breeze blowing through the crowd.
Two of the headliners spoke to us about a special connection they have to this festival. Speaking with Moe Kouyaté after his performance [We'll have the full interview posted shortly], he explained that the idea for this new project of bringing together three generations of Guinean musical artists had its genesis at the Africa Festival. After his previous appearance at the festival, he discussed this idea with the organizers and, according to Kouyaté, on the spot they offered him a slot to perform if he managed to bring it to fruition, and so he did. As well, Habib Koité told us before his appearance that the song "Forever" on his last album, Kharifa, was birthed here at the Africa festival. In it, he sings: "Thank you, we are lucky to be here today playing for you. We are happy to see each other again.... We are together, forever."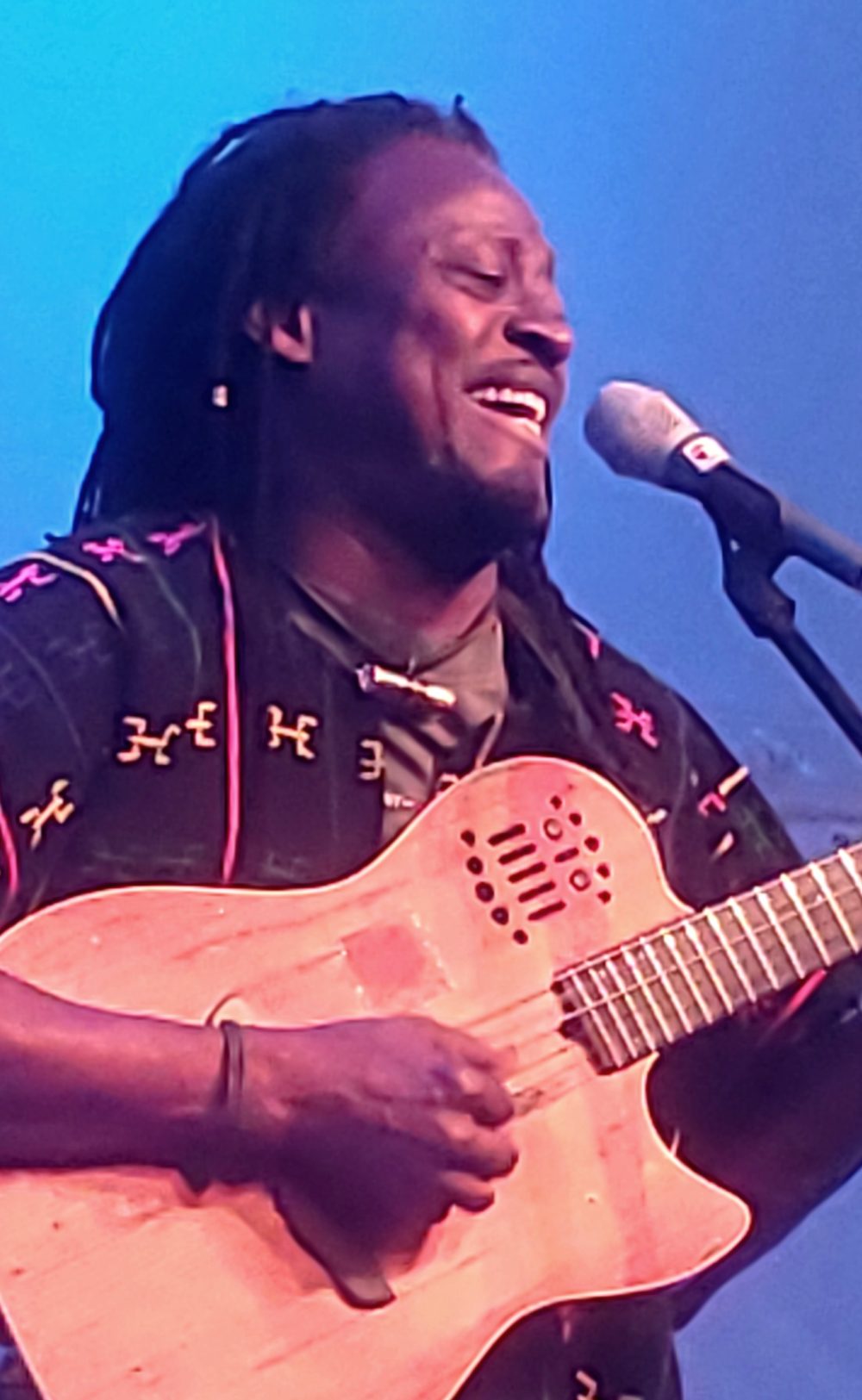 "This song was born on the stage here," Koité explained. "The idea was born here, three years ago at the 30th anniversary of this festival. On stage, I was singing, improvising what I feel about the festival organizers and the many people I've met here over the years, and so I started to sing: 'We are together. Here. Forever.' After, I went home to write it more clearly. But it was here, talking about being here together and knowing each other for a long time. It's the first song I'm going to play tonight."
Overall, one could feel the vibe from the festival staff, the attendees and performers that after two years of isolation and the loss of so many lives, four days and nights of gathering together with nice weather and beautiful music was a very welcome respite.