Garifuna Collective Has One for the Birds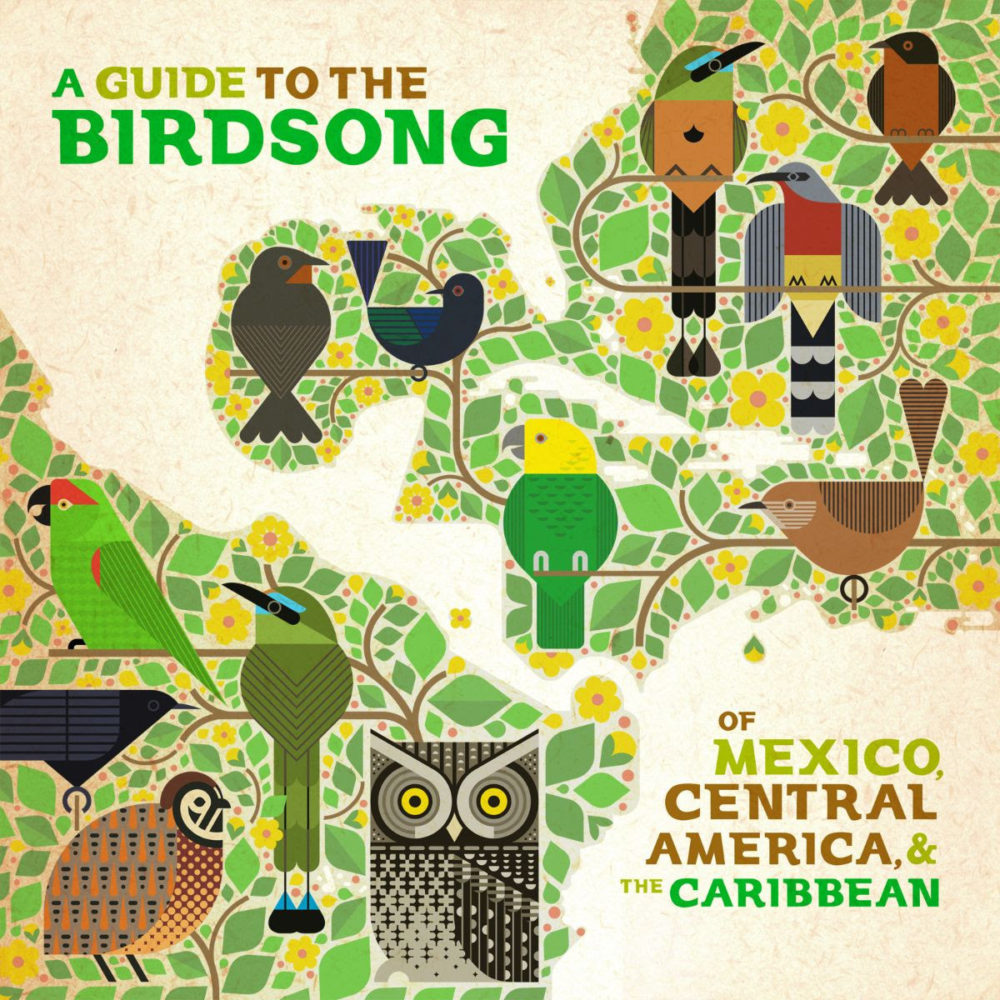 Belize's Garifuna Collective has a new muse—or maybe collaborator—for their newly released track, "Black Catbird." The song is the first single off a sort of anthology record, A Guide to the Birdsong of Mexico, Central America & the Caribbean, put out on the label Shika Shika.
The Guide is actually a sequel to Shika Shika's 2015 crowdfunded album A Guide to Birdsong of South America, which featured electronic music artists from South America like Nicola Cruz, Dengue Dengue Dengue, and Chancha Via Circuito, along with samples of vulnerable or even extinct birds from their region of South America. Over $15,000 of money raised for the first project went to conservation projects in South America.
For the sequel, Shika Shika looked further north, to the music and birds of Mexico, the Caribbean and Central America, hence the inclusion of Garifuna Collective, from Belize. It helps, of course, that Al Obano, the group's producer and guitarist, is himself a bit of a birder who makes time while on tour to go to national parks. Proceeds from sales of this album, T-shirts and posters will go to conservation trusts like Birds Caribbean, La Asociación Ornitológica de Costa Rica and Fundacion TXORI in Mexico, which engage with local communities in order to raise awareness of the precarious environmental situation threatening these charismatic species.

The album will be pressed on recycled vinyl and will be available on streaming platforms on June 26. It can be preordered via Bandcamp.
Track list:
A1. Jiony - "Cotorra Serrana Occidental" (Mexico)
A2. The Garifuna Collective - "Black Catbird" (Belize)
A3. Maracuya - "Cuco Picogordo de la Española" feat. Ximena Obregón (The Dominican Republic)
A4. Di Laif - "Colín Ocelado" (Guatemala)
A5. Tamara Montenegro & NAOBA - "Momoto Carenado" (Nicaragua)
B1. Alex Hentze - "Tecolote Barbudo" (Guatemala)
B2. Time Cow (Equiknoxx) - "Jamaican Blackbird" (Jamaica)
B3. NILLO - "Tangara Hormiguera Carinegra" Feat. Majo (Costa Rica)
B4. Siete Catorce - "Loro Cabeza Amarilla" (Mexico)
B5. DJ Jigüe - "Ferminia" (Cuba)