Get Caught in the Cinematic Sweep of Michael Olatuja's "Soki"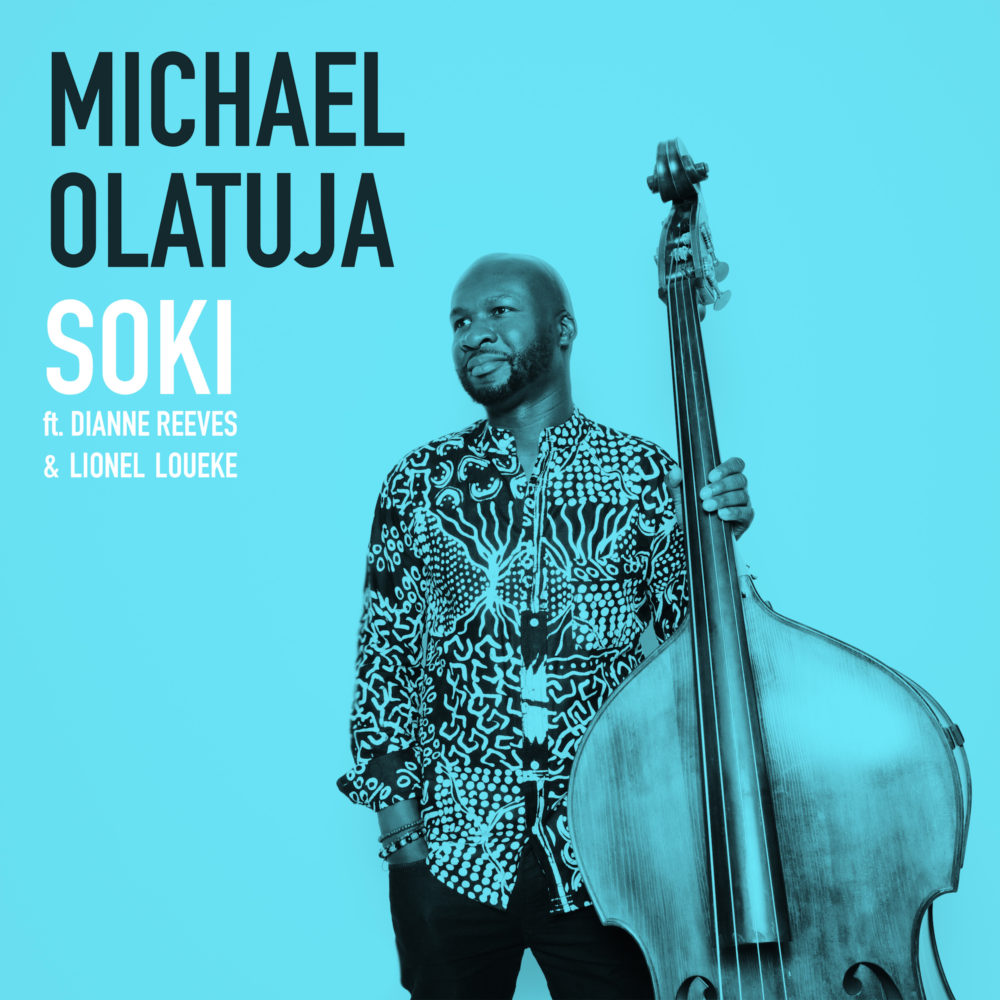 Afrobeat already takes a huge ensemble—you can find footage of Fela conducting Africa 70 into a lather before picking up his saxophone—and it fills such a huge sonic space that it's hard to imagine space for more of anything. But Michael Olatuja, the London-born, Lagos, Nigeria-raised, New York-based bassist and bandleader, wanted to widen Afrobeat even further, to the scale of the big screen and the Great White Way. With Broadway musical director Jason Michael Webb working on the arrangement, Olatuja put together the string-laden jazz-Afrobeat piece, "Soki."
Afropop is proud to premiere the video for "Soki" this morning:
"'Soki' in many ways embodies my vision of cinematic Afrobeat," Olatuja said. "The question was: how can I fuse this mix of Afrobeat and jazz as if it was a Hollywood film soundtrack?"
The track comes from Olatuja's upcoming third album as bandleader, Lagos Pepper Soup, due out June 12 on Whirlwind Recordings. Like the dish, the music is all about the strength of its ingredients. For "Soki" that's the rhythm and the featured musicians.
"Soki" rides on the swaying Nigerian 6/8 rhythm of woro. "A lot of African countries have their own version of it," Olatuja says. "And what I love about "Soki" is that it [also] features woro styles from Mali, Cameroon, and Senegal. It's more like a Pan-African 6/8."
Straddling the American cinematic jazz/West African divide, Olatuja brought in jazz singer Dianne Reeves, whose Yoruba singing and adlibbing Olatuja called "breathtaking," and Benin's Lionel Loueke, whose guitar careens through the track, finding rhythms, notes and even tones that guitars generally have no business attempting, in the best possible way. "He just constantly gives you gold in the studio," Olatuja says.
There's something very orchestral in how motifs are introduced, and swirl through the vocal, string and guitar lines, and finally all come together in a majestic and satisfying way. In Olatuja's hands, cinematic Afrobeat is a must-watch.