Hailu Mergia and the Walias Band's "Tezeta"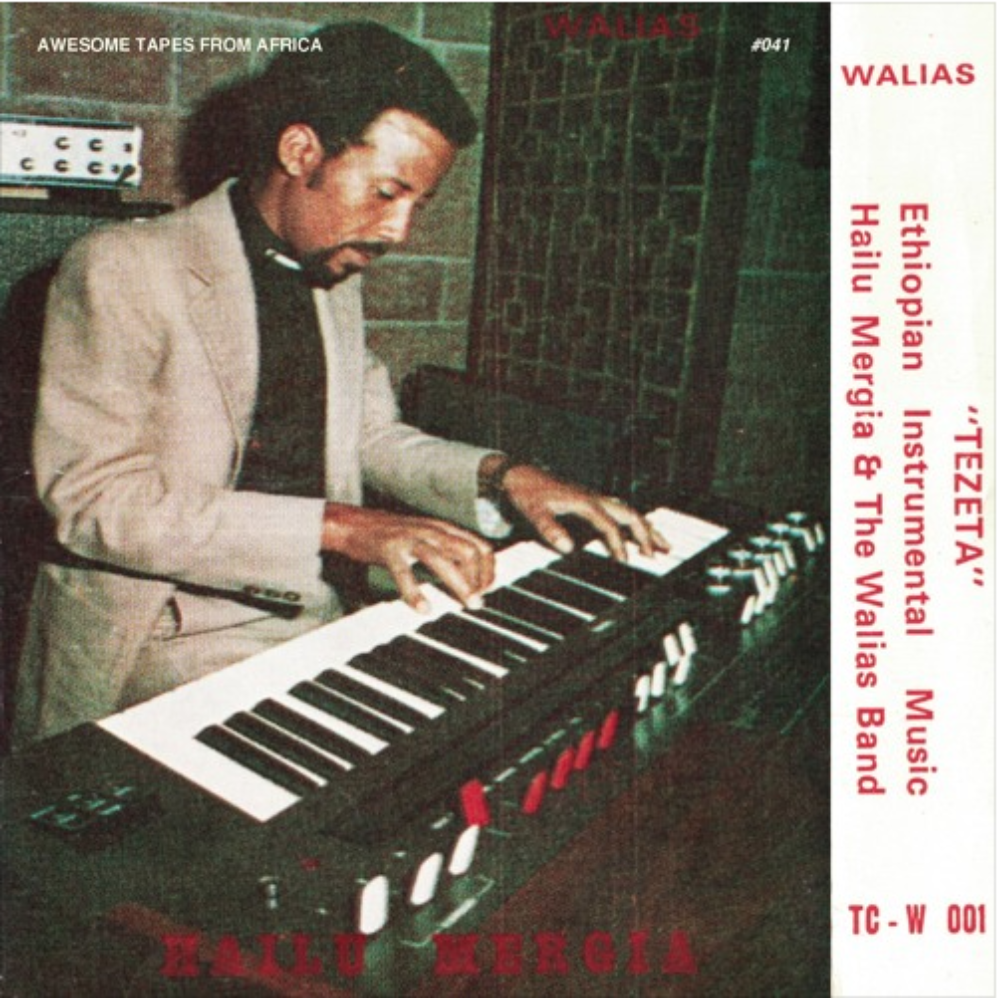 Now four releases into his musical revival on Awesome Tapes from Africa, Hailu Mergia's deft coolness still comes as a surprise. Maybe we're just in a really maximalist era for music, but hitting play on the newly reissued Tezeta by Hailu Mergia and the Walias Band feels like an instant vacation—a trip to a beach of swaying wistful palm leaves, a single chord washing up onto the shore and receding.

The release dates back to 1975, smack in the center of "the golden era" of Ethiopian recordings, and like all but 30 LPs released, Tezeta was first released as a cassette by the band's own label, housed in their record shop. At the time, Mergia and the Walias were the house band at the high-end Addis Hilton hotel. They recorded in the nightclub and pressed the tape in Greece. After forming as the house band for the Venus club, the group set out to claim their independence, which was a risky undertaking that involved, among other expenses, actually buying all of their instruments. In addition to their own label and record shop, they operated their own recording studio, played as backing band to legendary vocalists and artists of Ethiopian music, and toured internationally. The repertoire was contemporary, jazzy reimaginings of classical and folk Ethiopian tunes, like the title track "Tezeta."
They were by all measures—except for that of "fame"—quite successful. The house at the Hilton was reportedly packed. Even as the Derg regime put an end to the flourishing of public creativity Addis had enjoyed, the instrumental music of the Walias band became the soundtrack to Ethiopian TV and radio. Even if their names weren't known publicly, their music was heard everywhere up into the '90s.

The music of Tezeta feels durable enough for play on repeat for 20 years. Rippling Rhodes piano, slinking wah-wah guitars, and Mergia's organ always playing front and center, melodic ideas are wound and unwound, passed around the band. With repeated listens the flourishes song-to-song begin emerging— a funky back beat on "Zengadyw Dereku," the fleet and confident bass line on "Atmetalegnem Woi," the minor key strut of "Nefas New Zemedie."

Ethiopians 35 years old and over will immediately recognize the band's sound, but there really isn't a barrier to new listeners here. Tezeta is instantly charming, a balm for the frazzled soul.
Tezeta is available June 4, 2021 on Awesome Tapes from Africa.